The plan aims at enhancing the relation between interior and exterior space, securing large green areas to each floor. As a result, the house rises off the ground and open space flows continuously underneath it and ascends the house in succession becoming garden, portico, terrace and patio. Out of the 665-sqm property, 625 sqm is restored to open air.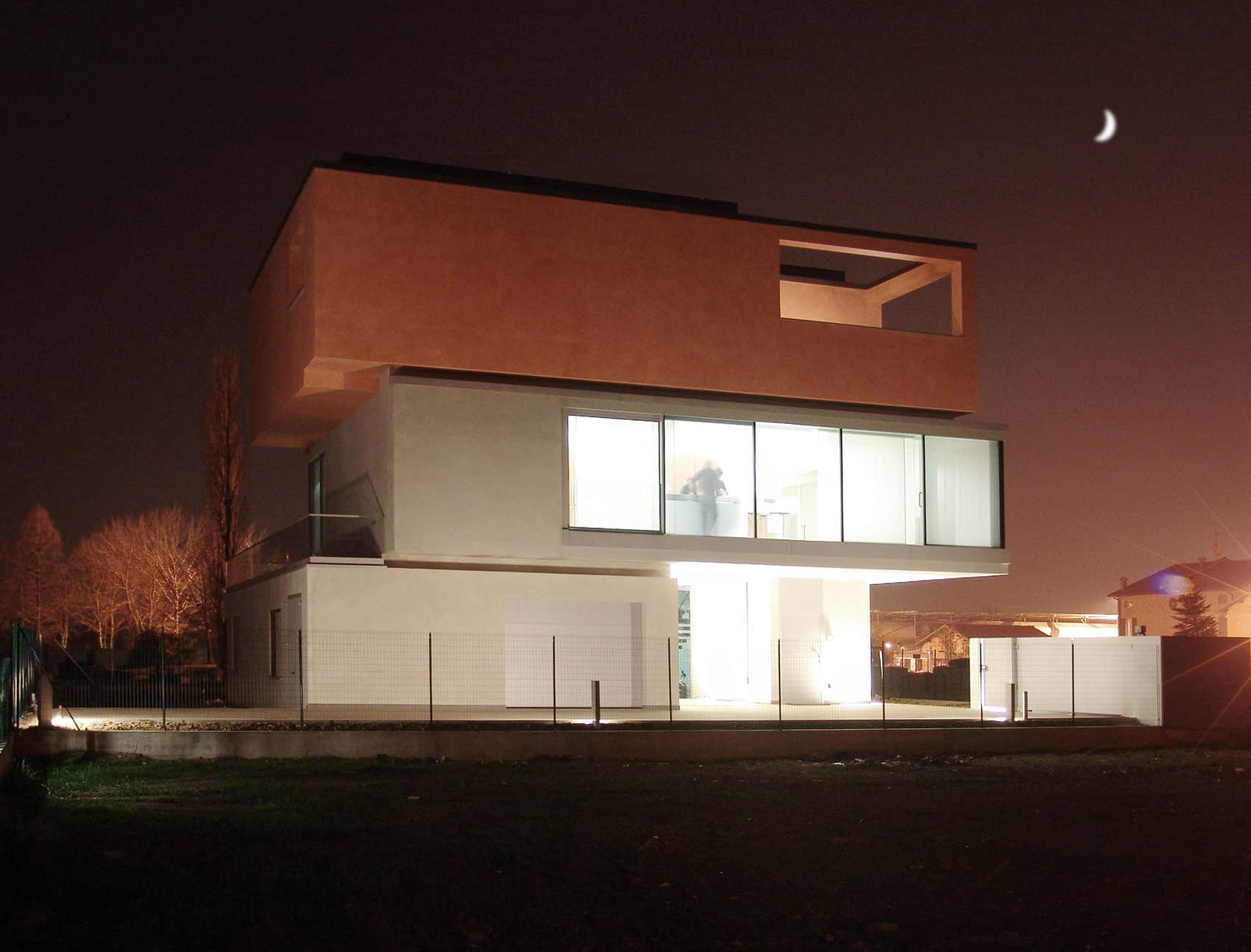 In terms of composition, the scheme consists of three stereo-metric overlapping blocks slightly shifted from one another; the static paradox of the heavy volume supported by a transparent one gives the building a decidedly astonishing character.
Each block contains a different programmatic function of the house: the ground floor includes a garage, service rooms, a summer living area and a guestroom. The first floor, which is completely transparent by means of glass walls, is made of a large living room, the kitchen and a small office. The second floor, developed according to a patio scheme, encloses the sleeping area: here, for privacy reasons, the glazing is open only onto patios set up with plants and not to the environs.
Photos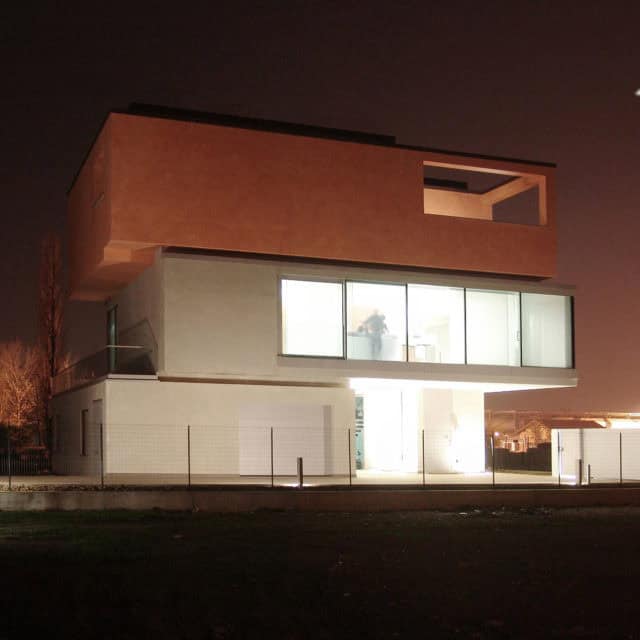 Drawings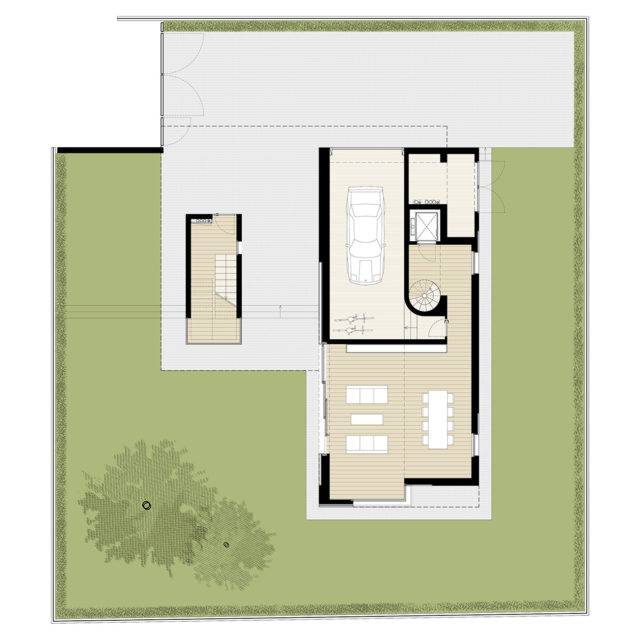 CLIENT
Private
LOCATION
Modena (I)

DIMENSIONS
Plot area = 760 sqm
Built area = 350 sqm

CONSTRUCTION BUDGET
700.000 €

TIMELINE
2006-2008

STRUCTURAL ENGINEERING
Favero & Milan Ingegneria
MEP ENGINEERING
Studio Tecneco