Historian Yosef Hayim Yerushalmi points out that it was the Jews who were the first to give meaning to history, not so much to "know about" as to "recognise" it. This architectural scheme takes up this concept, translating it in expressive terms into the metaphor of the book as the principle generator of the museum "volumes".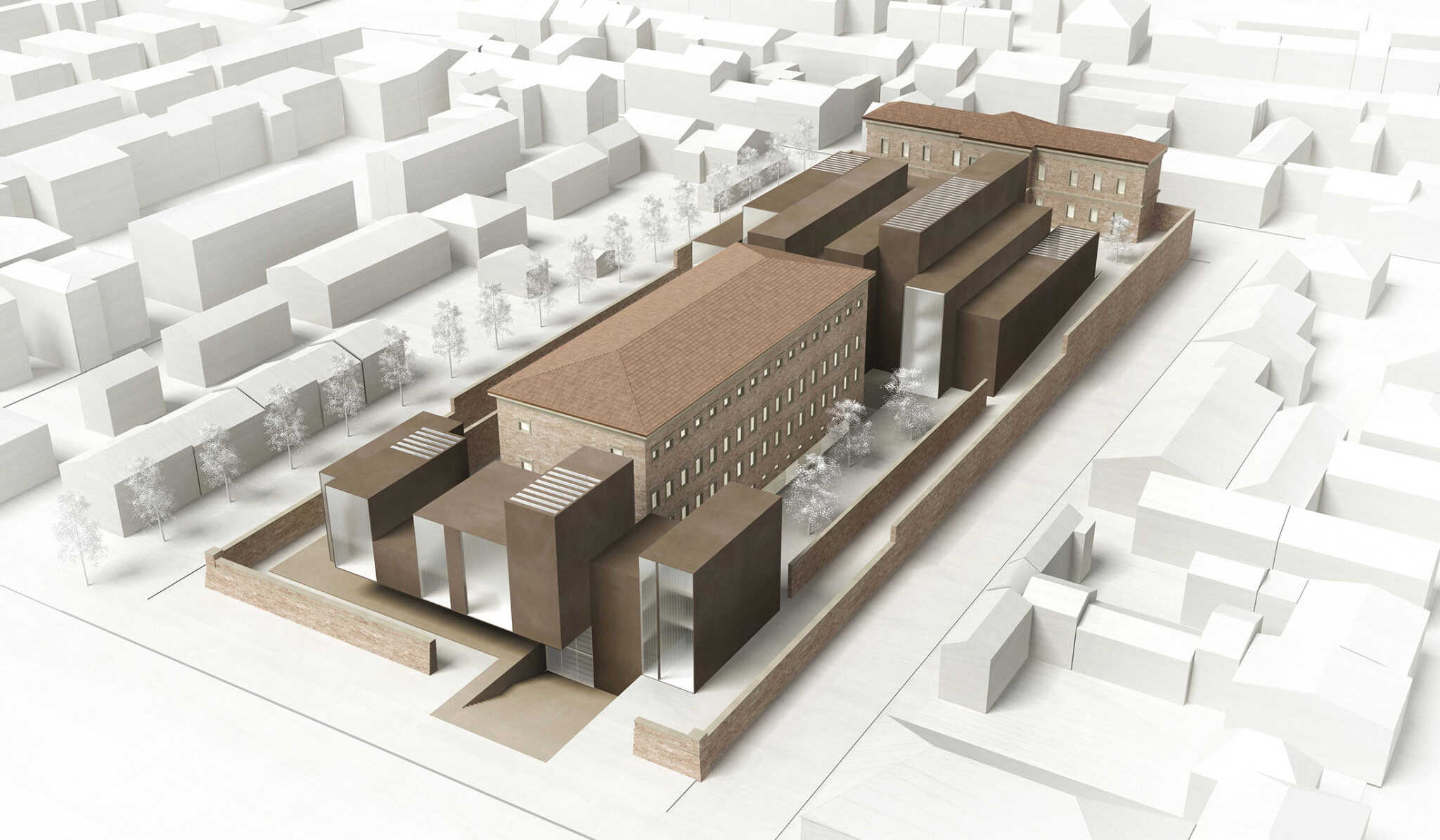 In terms of the overall plan, in response to the requirements of the brief, the scheme works with the notion of retaining the existing layout and substituting volumes of lesser historic interest and poor architectural quality and establishing a fruitful dialogue between "new" and "old". The result is an articulated system in which a twentieth-century masonry building arranged lengthways is set between two lines of new, staggered volumes of different heights that are oriented in the same direction. The existing nineteenth-century building on via Piangipane completes the scheme and has been given over to administrative functions. Access to the museum is from via Rampari, thereby forming a close relationship with a system of public spaces on the New Darsena that are planned for the future. Situated here is the entrance area and facilities, bookshop, café and an area for temporary exhibitions. The route has been designed to continue downwards and after the foyer penetrates below the ex-prison building to reach the new central block further on. This houses the permanent museum, set out on three levels and organised according to alternative non-rigid routes.
Outside, urban cycle and pedestrian routes have been planned and open-air exhibition areas in the old prison courtyards.
Renderings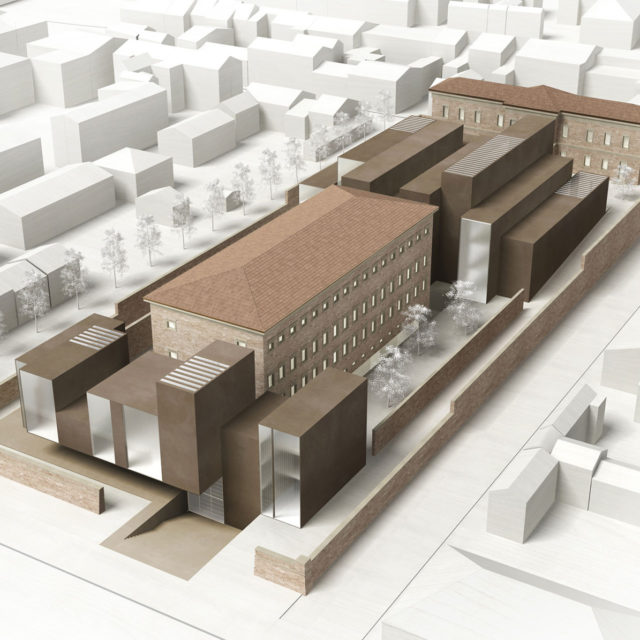 Drawings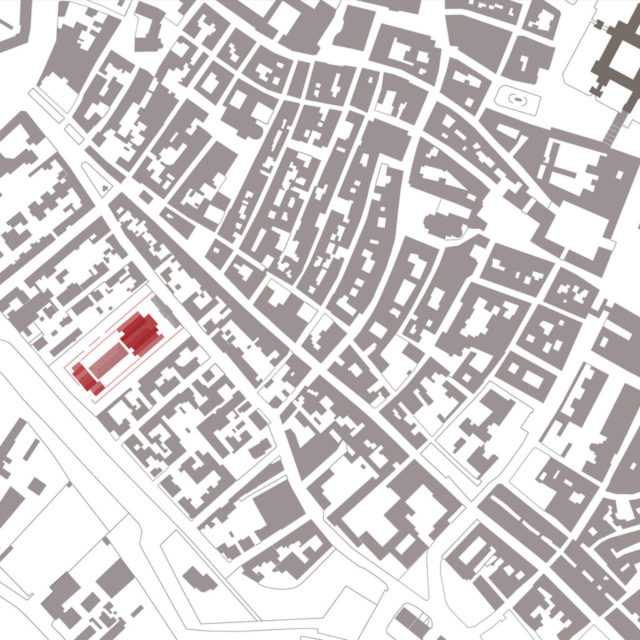 CLIENT
MiBAC - Direzione Regionale per i Beni Culturali e Paesaggistici dell'Emilia Romagna
LOCATION
Ferrara (I)

DIMENSIONS
Plot area = 8.500 sqm
Built area = 9.700 sqm
CONSTRUCTION BUDGET
30.000.000 €

TIMELINE
2010

STRUCTURAL ENGINEERING
TEKNE Ingegneria

MEP ENGINEERING
TEKNE Ingegneria

IN COLLABORATION WITH
BET Architects