The opportunity to build a large public space able to sit at the core of a system of major urban functions and the need to organise and bring together spaces, functions and events of different dimensions and characteristics led the design research to consider the typology of the abbey.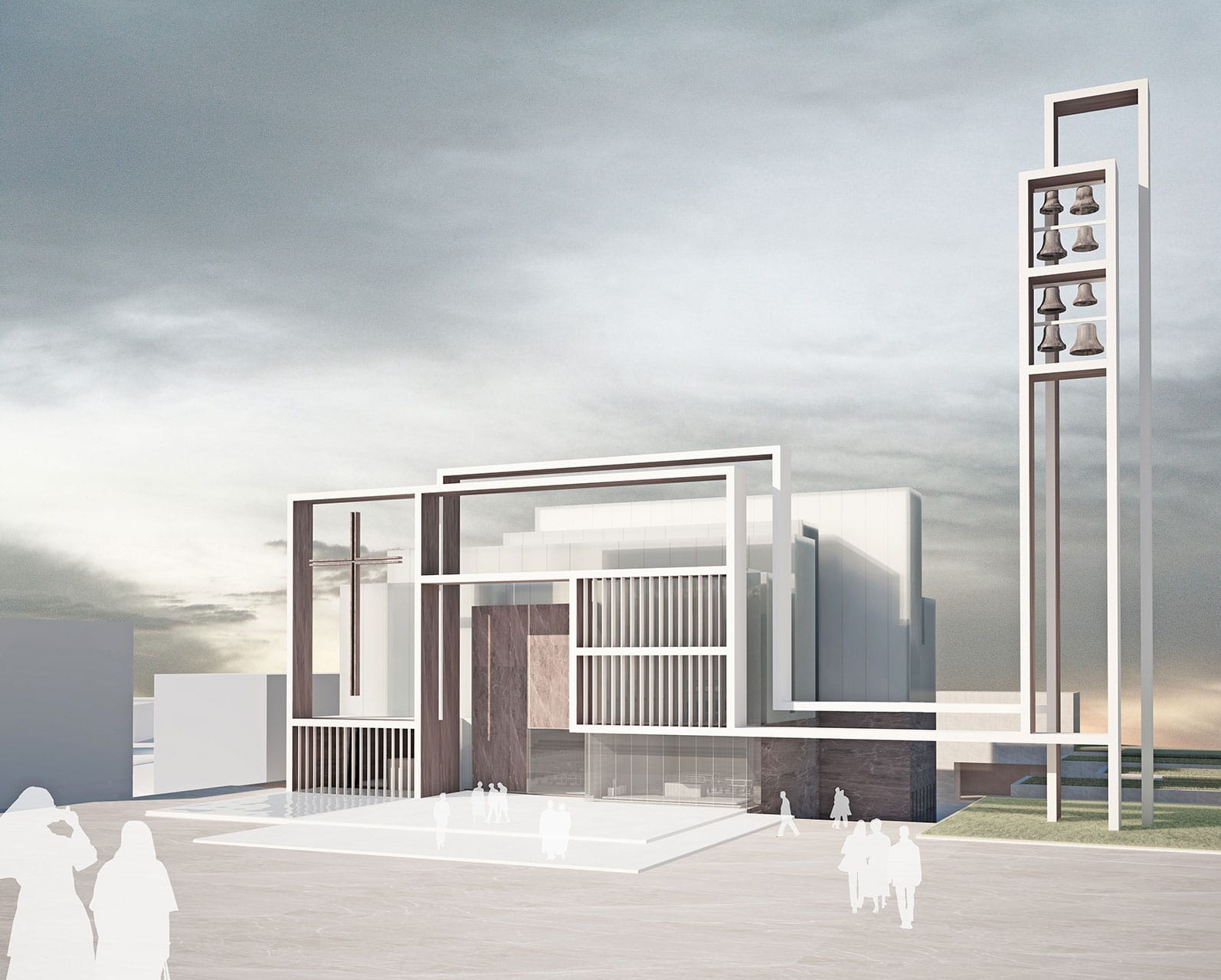 The whole of the site boundary is built around and the functions within in articulated in a series of open spaces that have the features and spatial qualities of cloisters in Benedictine abbeys. This new "urban block" is configured as a large plinth that has been carved into that resolves the problem of difference in levels on the site as well as presenting a suitable base for the new church dedicated to the patron saint of Europe.
The church has a basilica layout with a single nave; the longitudinal section, evoking a sequence of organ pipes, presents a series of vertical elements that, in addition to articulating the interior space in a striking volumetric progression culminating in the vicinity of the presbyterial area, act as actual light wells. During the day, natural light enters from above and is filtered and diffused to fall softly on the whole church; during the evening, in a kind of symbolic reversal, the interior lighting "quietly emanates" outwards , echoing on an urban scale, the presence of the Blessed Sacrament.
Renderings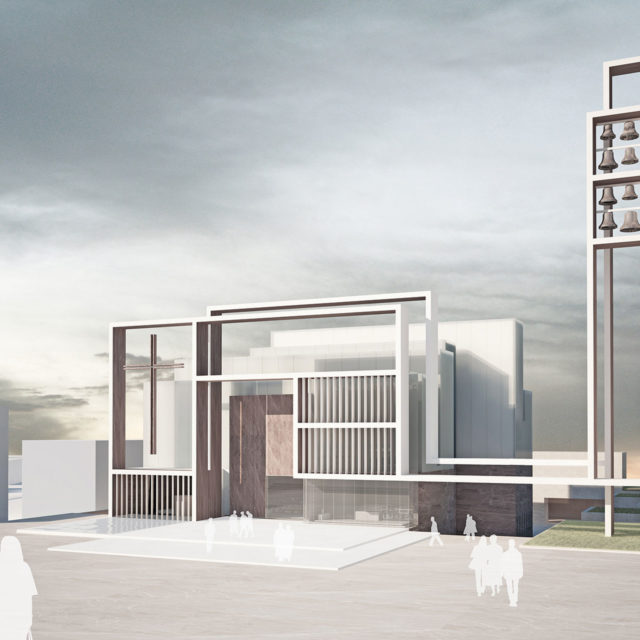 Drawings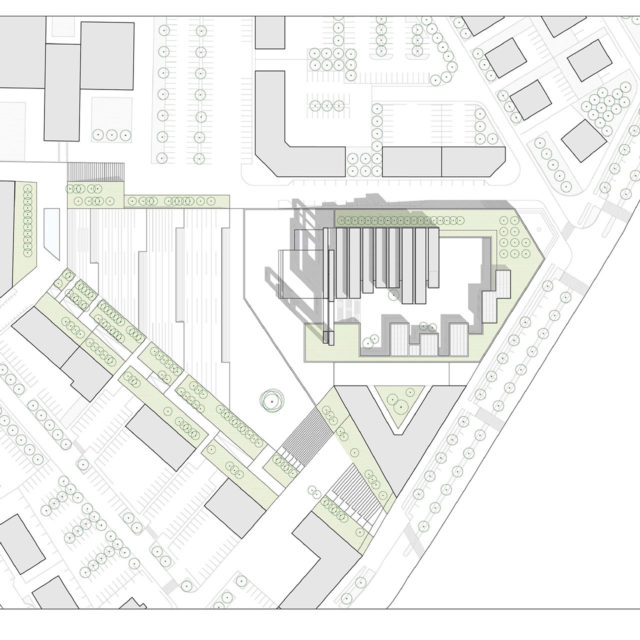 CLIENT
Diocesi of Lamezia Terme

LOCATION
Lamezia Terme (I)

DIMENSIONS
Built area = 3.520 sqm
CONSTRUCTION BUDGET
5.000.000 €

TIMELINE
2013