"World in the pocket" was the theme the country came up with to portray itself at EXPO15. This design is inspired by the mountainous skyline, recalling the High Tatra mountains where Mount Krivan sits, the symbol of Slovakia.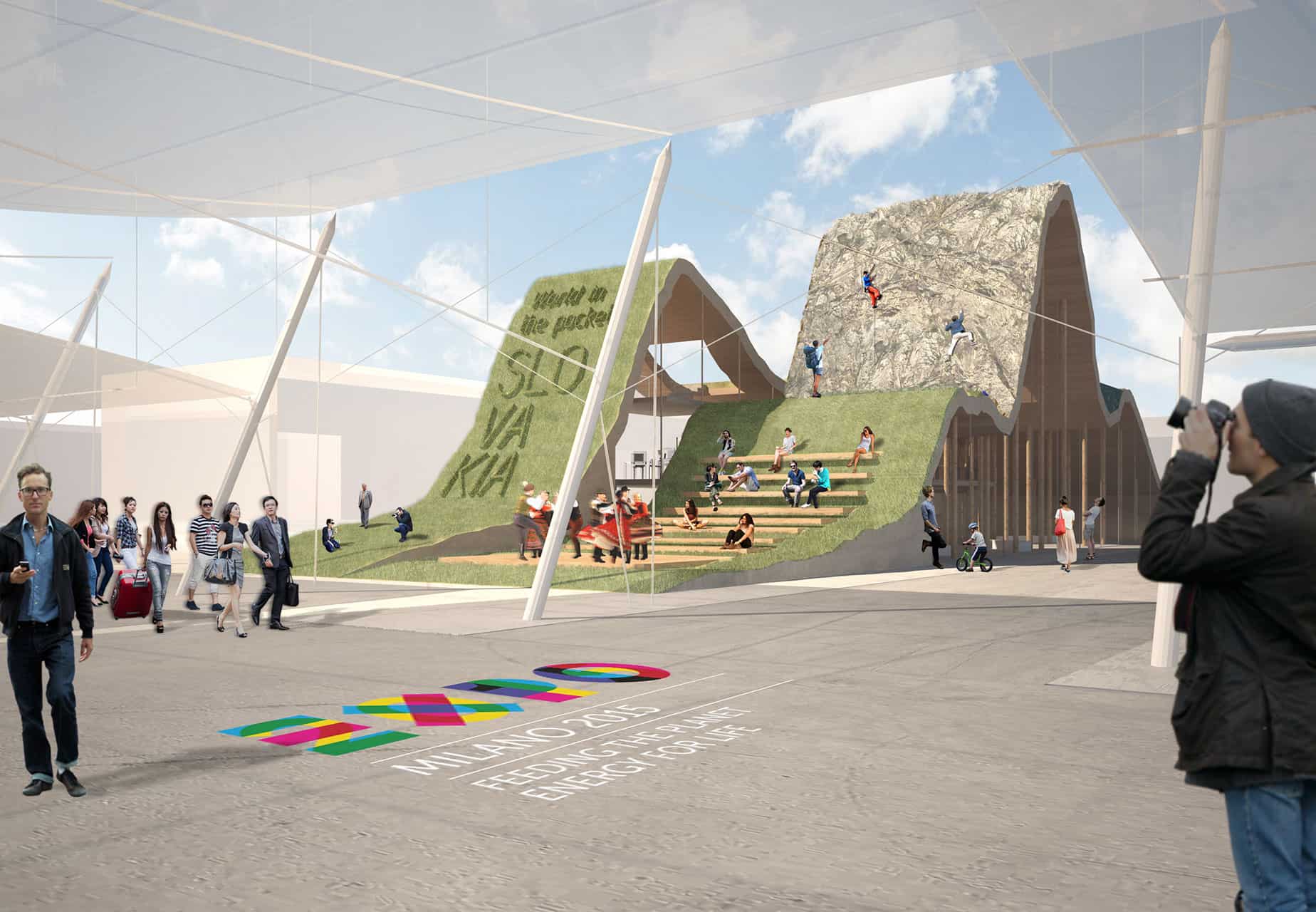 The whole pavilion has been conceived as a place for fostering direct experience of the Slovakian dimension in all its peculiarities and diversity; a microcosm, a kind of integrated eco-system through which to portray human activity that is linked closely to nature and the environment, the driving force behind the traditions, folklore and specificity of Slovakian culture.
It is an architecture of landscape, two profiles set alongside one another recall a small mountain range that can be accessed and inhabited: above these bands, completely covered with earth and vegetation, leisure and sporting activities will be located and made accessible representing the touristic vocation of the country.
Inside the space is interpreted in two different ways: the first band where the main exhibition space is located, is distinguished by a single triple-height space, characterised by a forest of columns to represent the magnificent woods of fir in Slovakia. The second band houses other spaces and services on various levels. Offices and meeting rooms on the ground floor, a restaurant on the first floor and on the second and last level special exhibition areas that are directly accessible also from the roof.
Renderings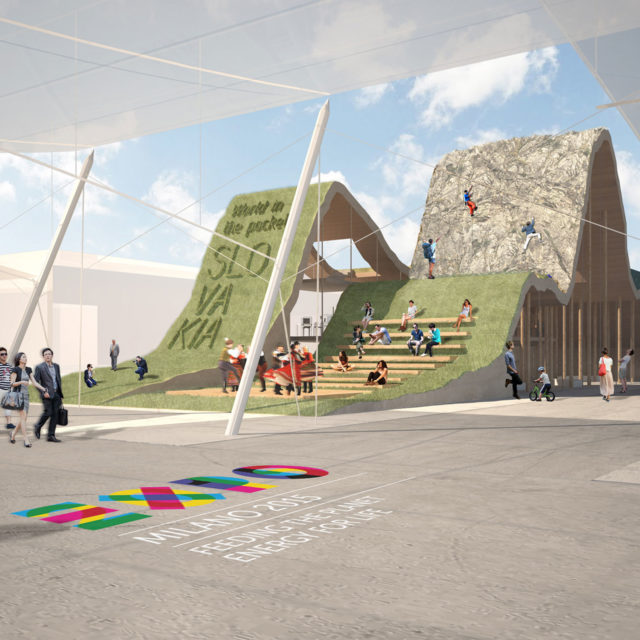 Drawings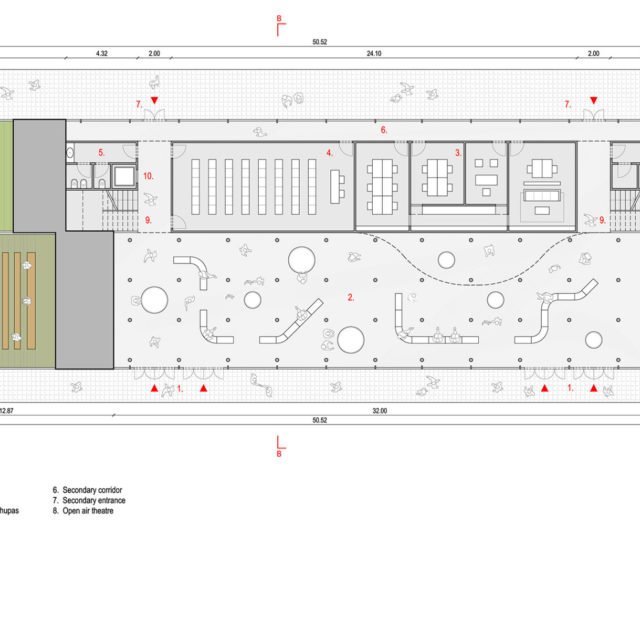 CLIENT
Ministry of Economy of the Slovak Republic
LOCATION
Milan (I)

DIMENSIONS
Plot area = 1.010 sqm
Built area = 840 sqm
CONSTRUCTION BUDGET
2.300.000 euro

TIMELINE
2014, Concept design