Mirage is one of the top names in the ceramic industry, known widely for its high level of technical innovation and strong design content. Thus the new stand has a strongly architectural feel, with a decidedly contemporary design and innovative approach to space.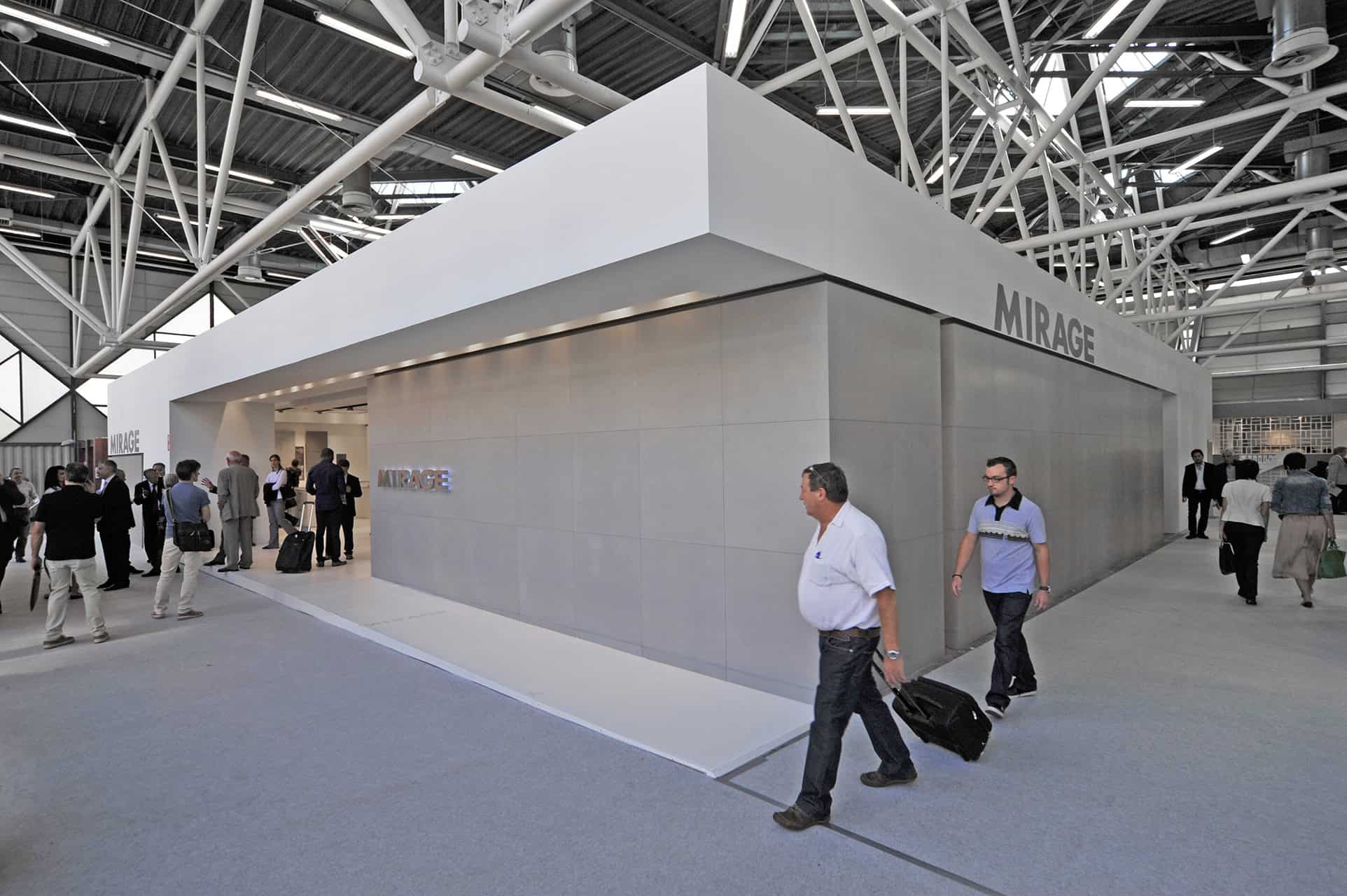 The exterior features an articulated composition of volumes, cuts and openings that give it an architectural identity, communicating a sense of the company's chief vocation. The interior is conceived as a large atelier that goes beyond the traditional model of the display container and introduces the notion of the stand as a real space for working and interacting. The design process is central: around a large, curving wooden desk are arranged all the working tools such as PCs, touch-screens, diagrams, tile displays and catalogues. The collections are organised according to different themes (new collections, previous collections, engineering area) and illustrated both on large panels and with overall summaries. There are also three meeting rooms and a lounge area for breaks and informal meetings.
In terms of finishes the neutral colours used (white and two shades of grey) form a backdrop for the products, further emphasising the sophisticated and technical corporate image. Light is used to define the surroundings and enhance the products. Two kinds of lighting are used: one consists of a grid of perimeter channels from which light washes down the walls, the second is characterised by a regular pattern of openings inside of which are placed adjustable spotlights on tracks.
Photos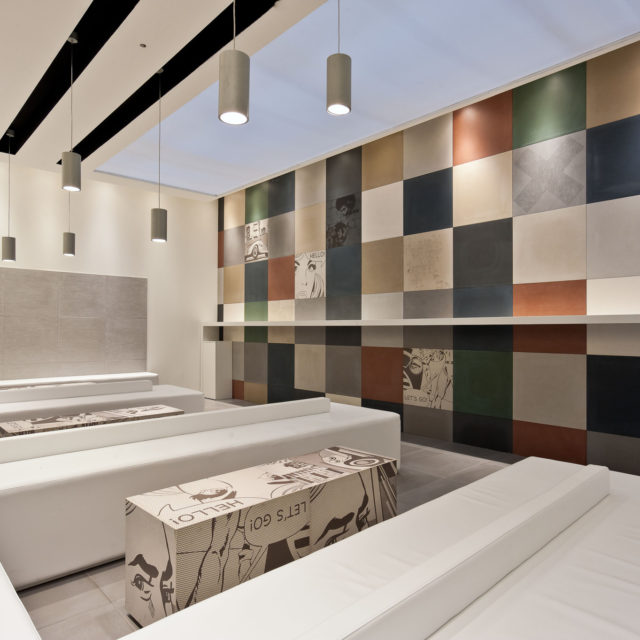 Drawings
CLIENT
MIRAGE Granito Ceramico S.p.A.

LOCATION
Bologna (Italy)

DIMENSIONS
Built area = 400 sqm
CONSTRUCTION BUDGET
300.000 euro

TIMELINE
2011