For the regeneration of the Ex Castelletto Barracks in Parma, we imagine a "Park-Laboratory of Sustainability", a hub of urban resilience and environmental compensation on one side and a place of education and awareness on the other. Within it, two schools and a center-archive of documentation will constitute centers of involvement, study and building of local identity.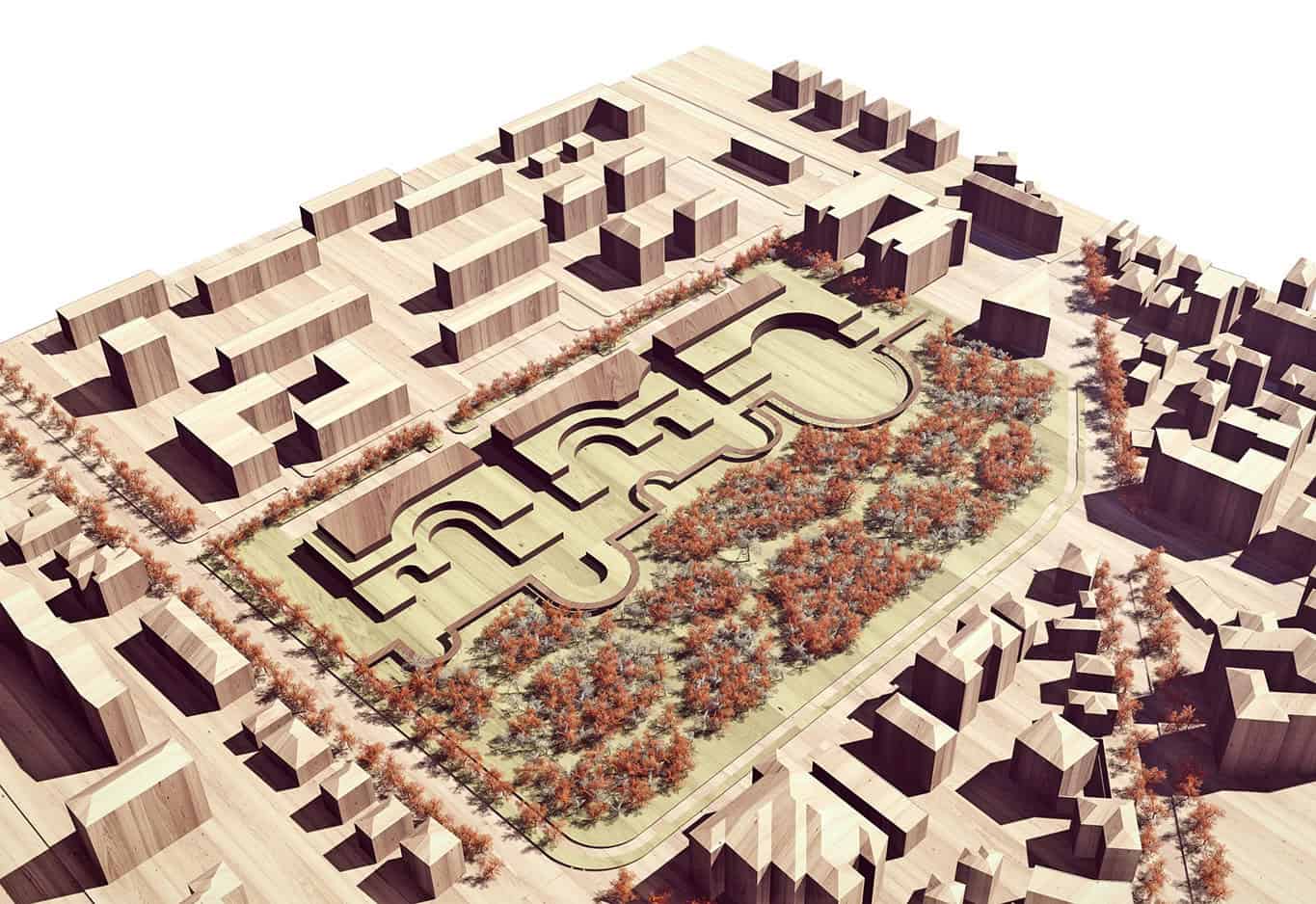 From an urban planning point of view, the new buildings are located and aligned on Via Gronchi with an open design and morphology reaching out towards the park, which is sited in between the new built volumes and the surrounding roads. The "Portico / Path of Knowledge", aligned longitudinally (North-South), apart from organizing and connecting the open spaces for various outdoor activities, it proposes to connect the neighborhood from via Sidoli to via Budellungo.
The proposal for the new school works on an idea of ​​training as a place of active experience, taking the form of a building-place-landscape and hence:
an open and outstretched architecture, in dialogue with the park and the neighborhood;
a system of articulated and non uniform spaces able to promote the centrality and identity of students in the process of building knowledge;
a positive and engaging place capable of promoting empathy, participation and creativity;
a flexible architecture, capable of shaping and adapting to meet the needs of complex and continuously evolving programs;
a place open to the city and the territory.
A mixed type wooden prefabrication construction is speculated, consisting of frame walls, XLAM attics and complementary dry works with prevalence of recycled materials.
The efficiency of the new building will also be guaranteed by the provision of complementary active and passive elements, such as an integrated photovoltaic system, solar screens, rainwater recovery plant, geothermal energy production plant.
RENDERING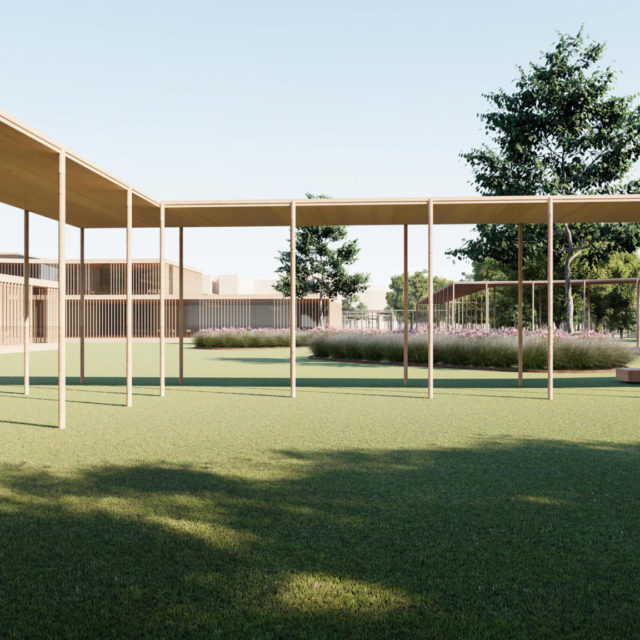 DRAWINGS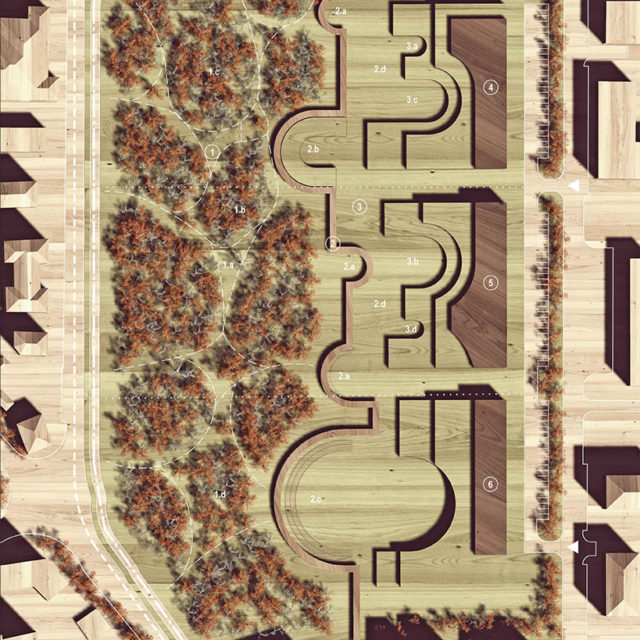 CLIENT
Municipality of Parma (I)
LOCATION
Parma (I)
DIMENSIONS
Plot area: 66.240 sqm
1° phase buildable area: 22.600 sqm
1° phase gross floor area: 7.400 sqm
CONSTRUCTION BUDGET
7.500.000 €
TIMELINE
2020, Two phases design competition
STRUCTURAL ENGINEERING
---
MEP ENGINEERING
---