Following the earthquakes of May 2012 that caused heavy damage to their premises, a masterplan for rebuilding the manufacturing base of Gambro – Baxter S.p.A., a high-profile multi-national in the biomedical sector at Mirandola, specialised in machines and equipment for dialysis, has been addressed by the studio.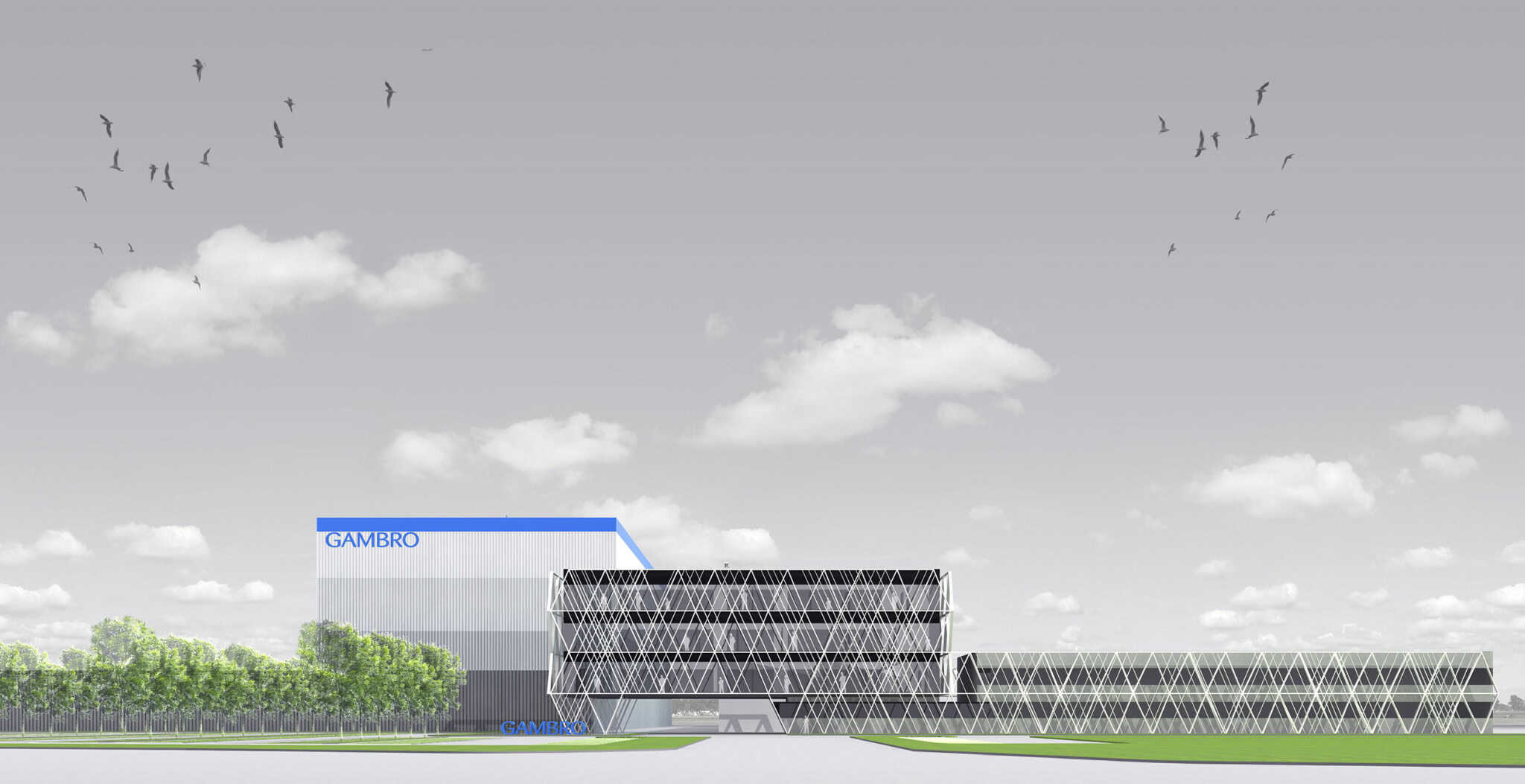 Based on a critical analysis of the previous configuration that was the result of a series of additions made over the course of time, the design establishes a new layout based on criteria for rationalising spatial requirements, separating flow and circulation and optimising distances. The new plan also takes account of a need for flexibility that allows for both the addition of new buildings in the future and the possible separation or closure of parts of the activity and/or logistics, without the need to make significant revisions to the overall layout. Considerable attention has been given to the issue of eco-sustainability with a new strategy for the supply of energy, based on a combination of efficient systems of production (tri-generation) and supply from renewable sources (photovoltaic). From an architectural point of view, the scheme responds to two main objectives: the first is to give Gambro – Baxter S.p.A. an image that coherently communicates their vocation for research and the highly technological value of the work of the company: the second is the notion of conceiving a working environment that is both refined and comfortable in order to provide optimum working conditions.
Renderings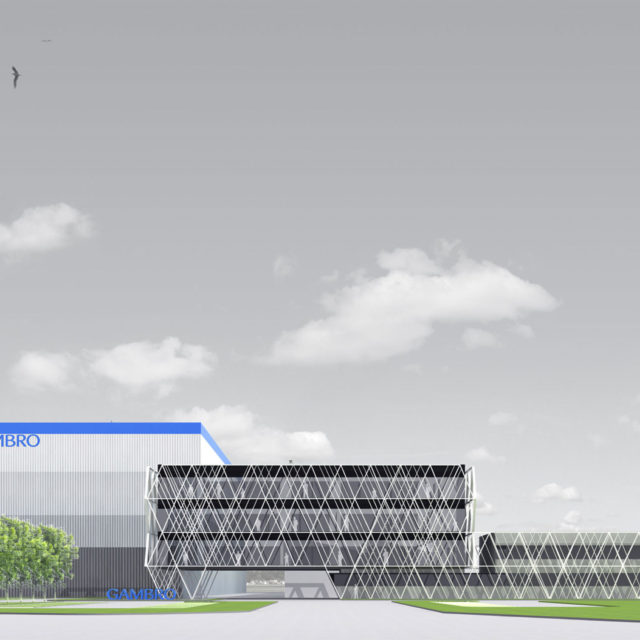 Drawings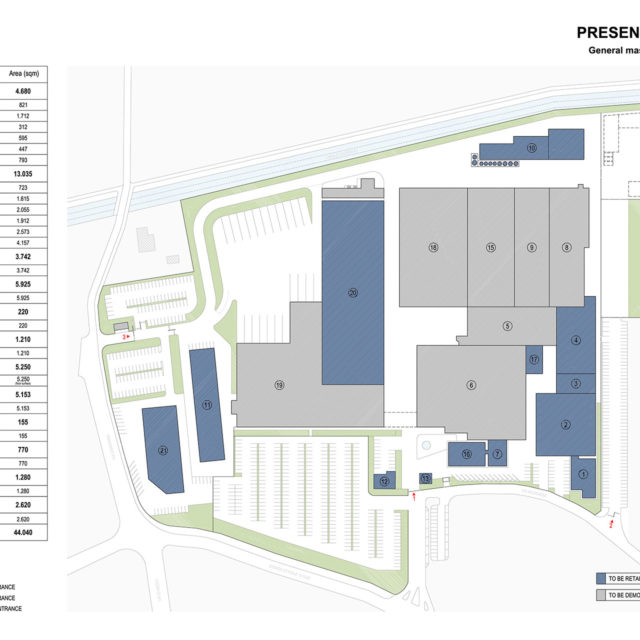 CLIENT
Gambro-Baxter S.p.A.
LOCATION
Medolla, MO (I)

DIMENSIONS
Plot area = 95.000 sqm
Built area = 35.000 sqm
CONSTRUCTION BUDGET
30.000.000 €

TIMELINE
2012, Masterplanning