A rational exhibition space, conceived to present and promote an extensive range of products in an effective manner, maximising the reduced floor area available.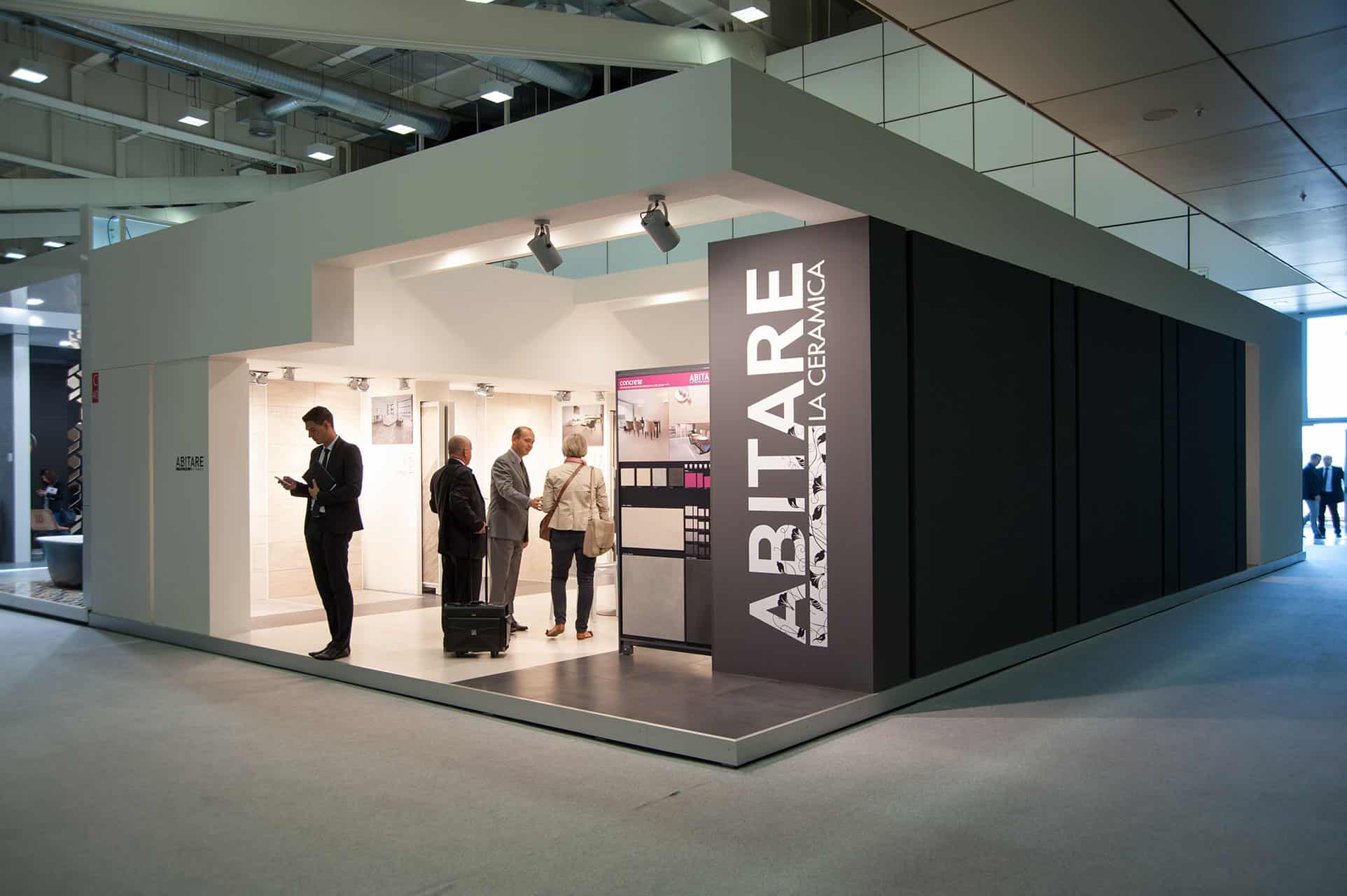 A simple nave, a kind of gallery with a central work-space for conducting business and exhibition areas along the sides. One area showcases the main lines already in production, the other displays the new products. Each alcove houses a collection, presented via wall and floor applications, sliding panels, maps, infographics and photo/renderings of buildings; at the end part, terminating the perspective, is a pleasant break area with bar.
The exteriors, mostly blank, are distinguished by a regular design enhanced by a series of vertical cuts; a large "hole" in the main facade attracts visitors by allowing a clear view of the richness of the interior; the "split" corner responds to the presence of a series of steps to access the upper level of the pavilion.
The neutral colours (white and grey) used for the wall finish enable the display to stand out, enabling clearer perception of the products and communication.
Renderings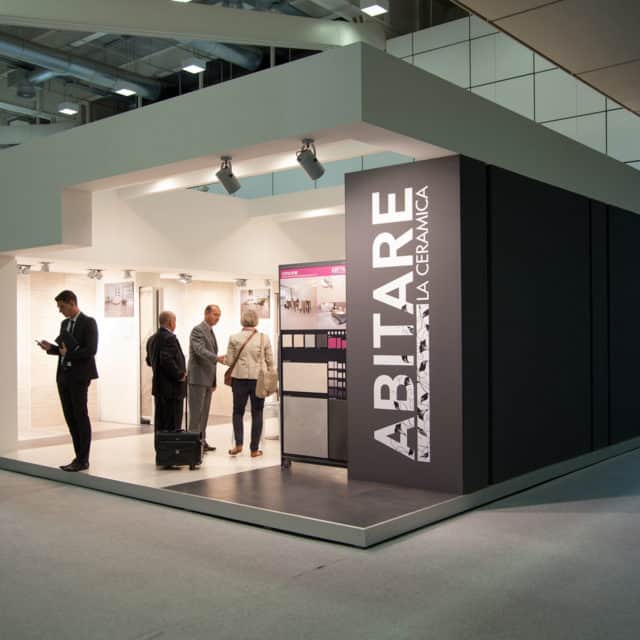 Drawings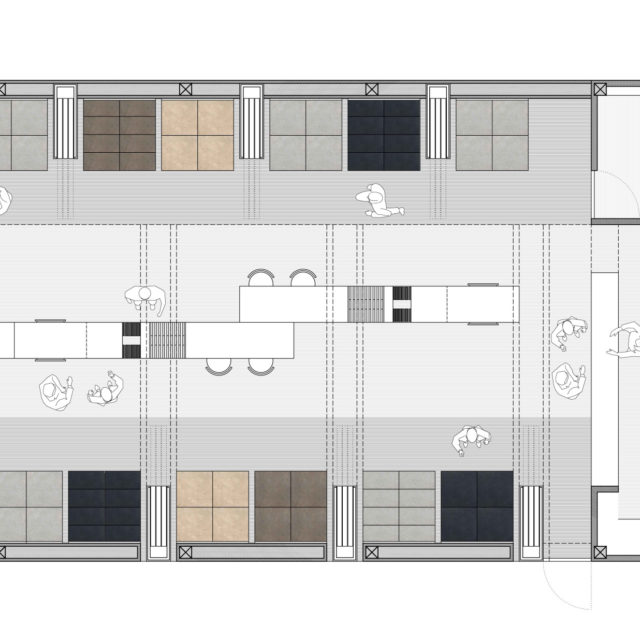 CLIENT
Gresmalt S.p.A.
LOCATION
Cersaie - Bologna (Italia)

DIMENSIONS
Built area = 120 sqm
CONSTRUCTION BUDGET
60.000 euro

TIMELINE
2014