A system of open courtyards characterised by articulated roof geometries, inspired by the profiles of the mountain ranges that are silhouetted behind the site area; a scheme that aims to achieve a kind of "elevational integration" of the new buildings into the landscape.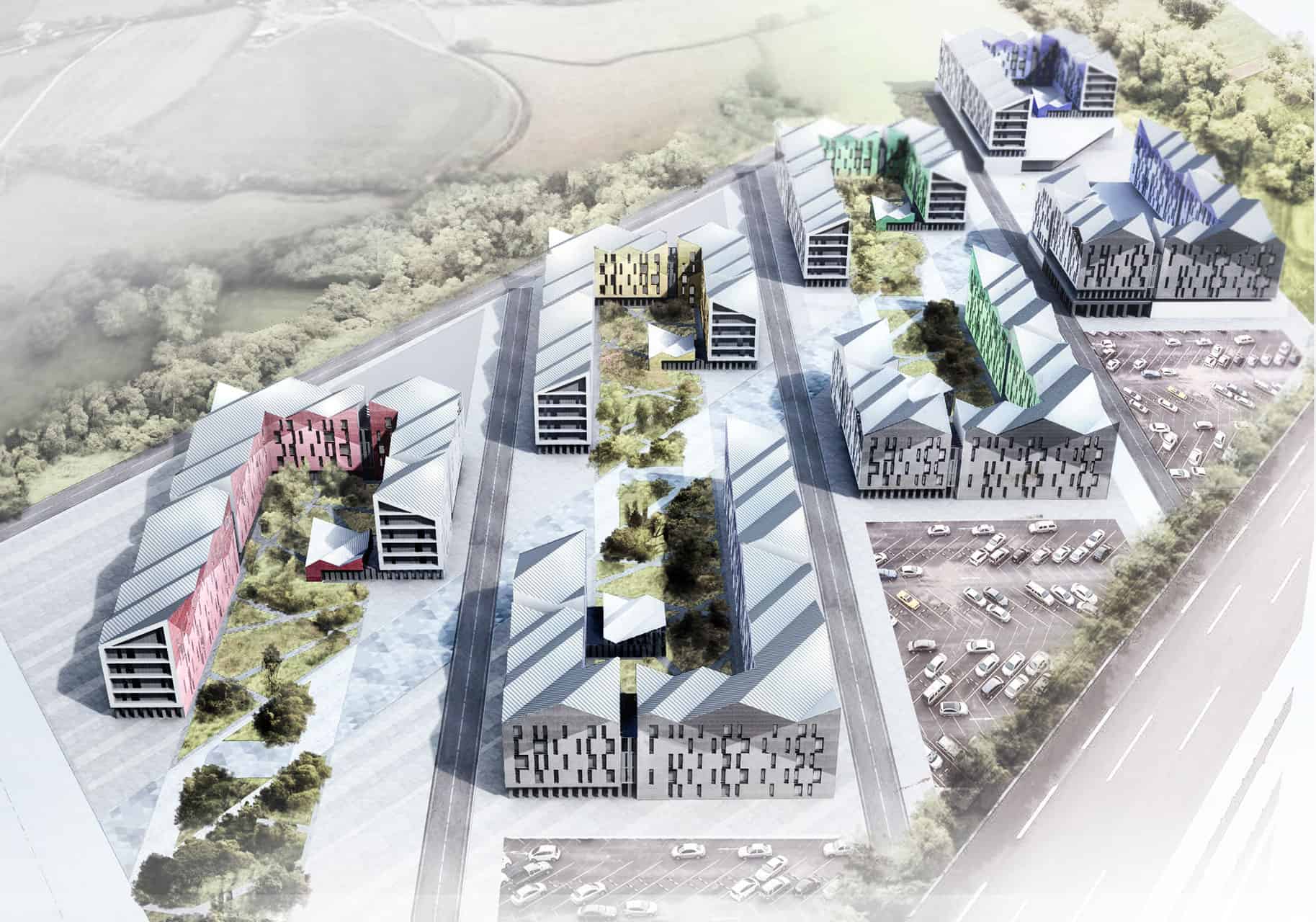 The project area faces onto a wide secondary road and a linear park arranged diagonally; four distinct areas all with same unitary morphology and two principal typologies: low blocks with five residential storeys and ten-storey buildings facing onto the park at the base of which are communal services and functions.
From the point of view of the urban layout, the plan envisages a clear separation of flow: each building is served from the side by the road and crossed at the centre by pleasant pedestrian -cycle routes.
The planned residential mix includes units of 50 to 120 square metres with the aim of covering a multiplicity of types of possible residents; the percentage distribution produced responds to indications given by market surveys conducted by the owner.
The project is included in the "New city of research and innovation" planned by the studio and presented in the "master-planning" section of the site.
Drawings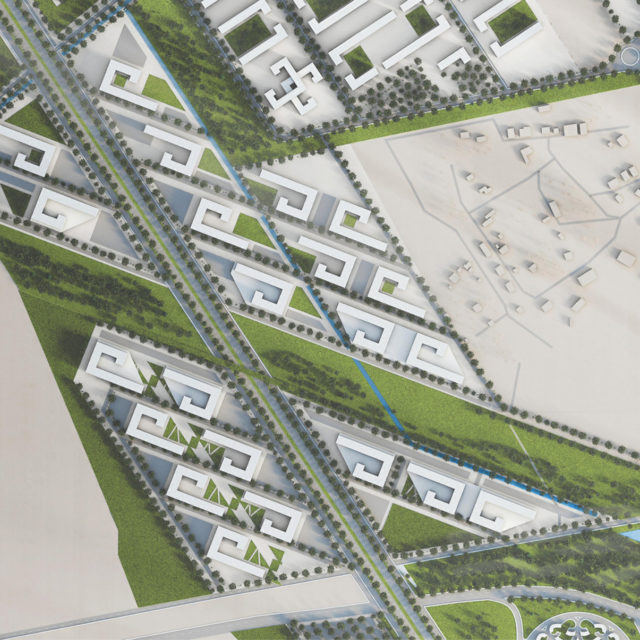 CLIENT
Tanri Development - OTRAR GROUP
LOCATION
Almaty (KZ)

DIMENSIONS
Plot area = 45,75 ha
Built area = 486.000 sqm
CONSTRUCTION BUDGET
----------------------

TIMELINE
2015 Concept design