The pavilion is a vertical garden, a double exhibition spiral, an element with a strong impact based on the organic lines and forms of the famous Bulgarian rose.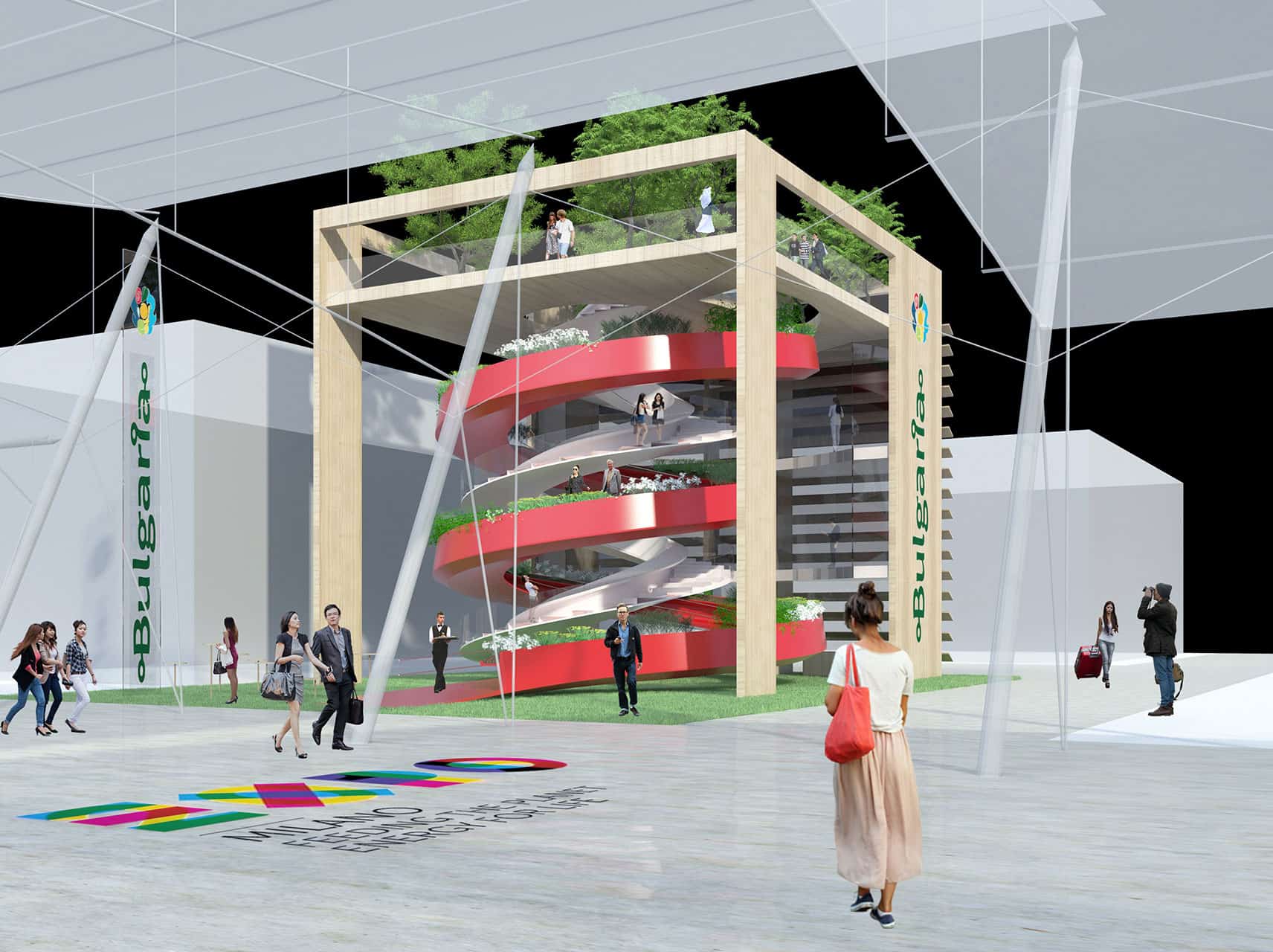 Two linear exhibitions develop and intertwine in a highly-distinctive piece of architecture that stands out and attracts the attention of visitors walking along the Decumano. To the rear is a lightweight three-storey volume that houses the functions and service spaces.
The exhibition design will be entirely original, encouraging direct involvement from the visitors. On one side is the biodiversity route housed in the "red ribbon" and characterised by a linear planter presenting a wide array of Bulgarian flowers, herbs, spices, season and annual plants, organised into regions; on the other side is the science route with info-graphics and videos illustrating key scientific research and developments carried out by the country in the field of agriculture and nutrition.
From a functional point of view, the scheme consists of an open-planned ground-floor; the main entrance for the exhibitors is orientated towards the Decumano; here the red ramp extends to welcome and attract visitors; on the opposite side, towards the small piazza is the staircase exit.
The upper floors house the offices, kitchen and services: at the top where the pathways end, a pleasant treelined terrace welcomes visitors where they can rest and sample Bulgarian regional specialities.
Renderings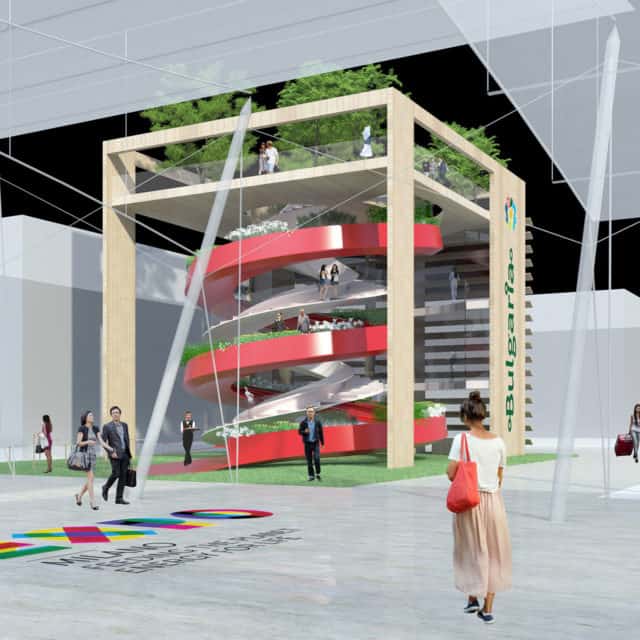 Drawings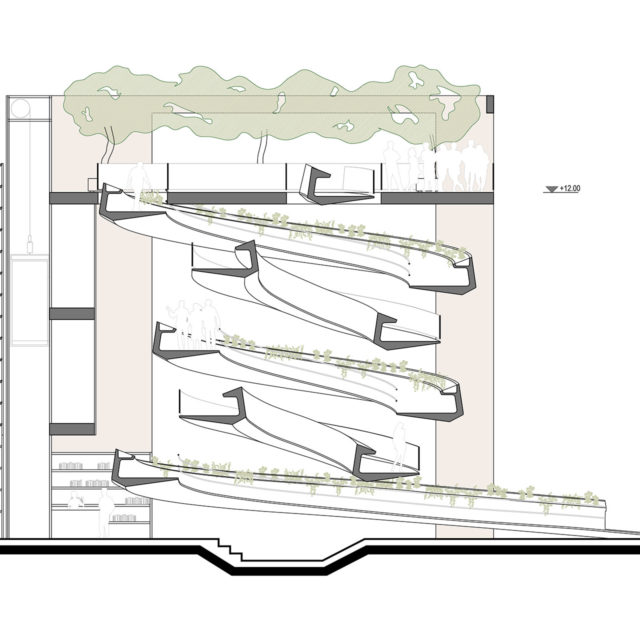 CLIENT
Ministry of Agricolture and Food
LOCATION
Milan (I)

DIMENSIONS
Plot area = 560 sqm
Built area = 300 sqm

CONSTRUCTION BUDGET
1.000.000 euro

TIMELINE
2014, Concept design