Located overlooking the Esentai torrent park, in the south quadrant of the city, the project involves the construction of a mainly residential vocation complex, supplemented by commercial spaces and neighborhood services.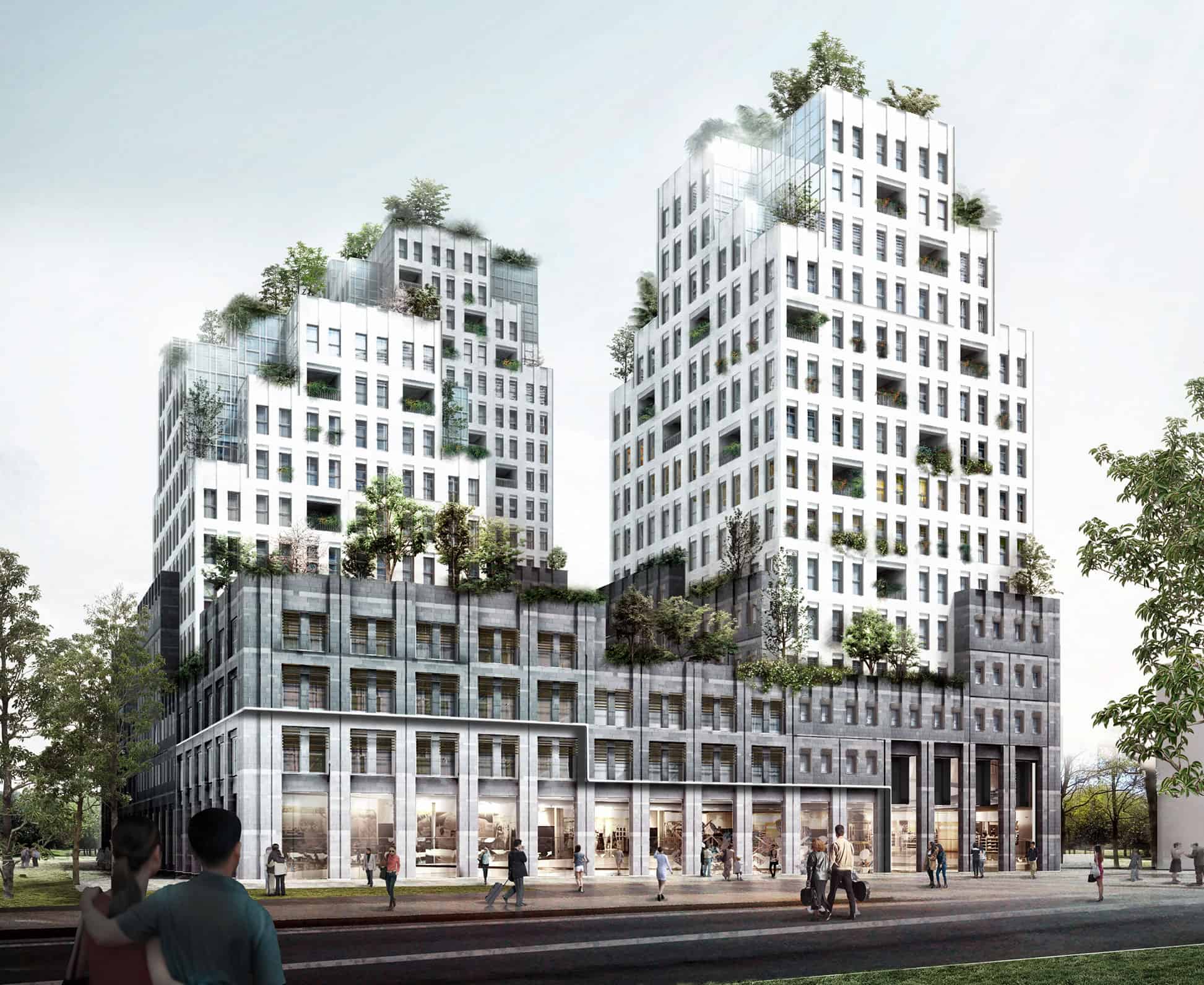 The architecture consists of a large basement extended to the entire foot-print available, with 3 square-ground plan towers of of variable height determined in relation to the town planning requirements and to the shading checks of the neighboring buildings. The design reflects the requirement expressed by the client to combine real estate valuation, architectural expressiveness and strong rationalization of construction costs. More specifically:
– the regular and symmetrical geometry of tower plants favors the containment of structural costs, in the context of very high seismic risk to which the area is subject;
– the regularity of the fronts makes it possible to use prefabrication systems for the infills, and the modularity of the facades significantly favors economies of scale;
– the progressive "disintegration" of the volumes towards the top allows the enhancement of the upper floors through the provision of real garden terraces.
The project is characterized by choices aimed at promoting the eco-sustainability of the intervention and the quality of living; it should be noted the connection to the urban district heating network, the extensive green roof equipment, the rainwater collection and reuse system.
RENDERINGS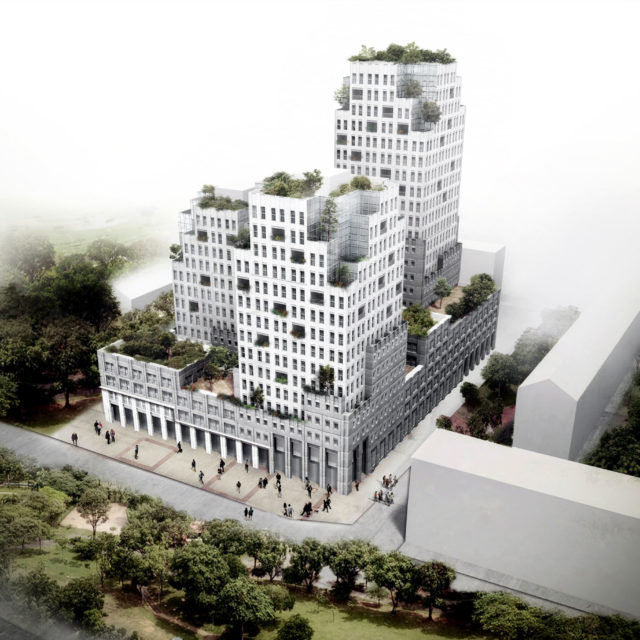 DRAWINGS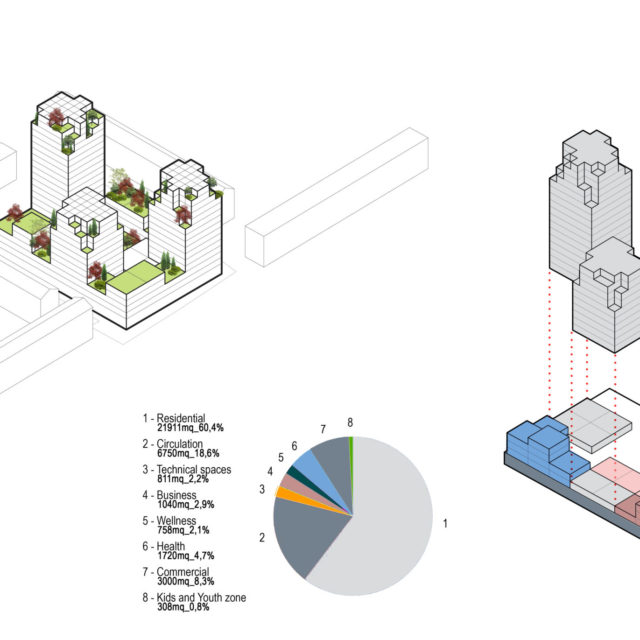 CLIENT
Tanri Development Otrar Group
LOCATION
Almaty (KZ)
DIMENSIONS
Plot area: 8.400 sqm
Floor area: 5.100 sqm
Built area: 50.000 sqm

CONSTRUCTION BUDGET
50.000.000 $
TIMELINE
2016, Preliminary design
IN COLLABORATION WITH
Aruana ASF LLP
STRUCTURAL ENGINEERING
Aruana ASF LLP
MEP ENGINEERING
Aruana ASF LLP