A detailed plan that uses the pitched roof as a means of searching homogeneity and perpetration of tradition; a long and narrow lot, with only a partial permission to build on; a not very large available building surface; a full program of requests: these are all the elements that have driven us to search for new technological and expressive forms.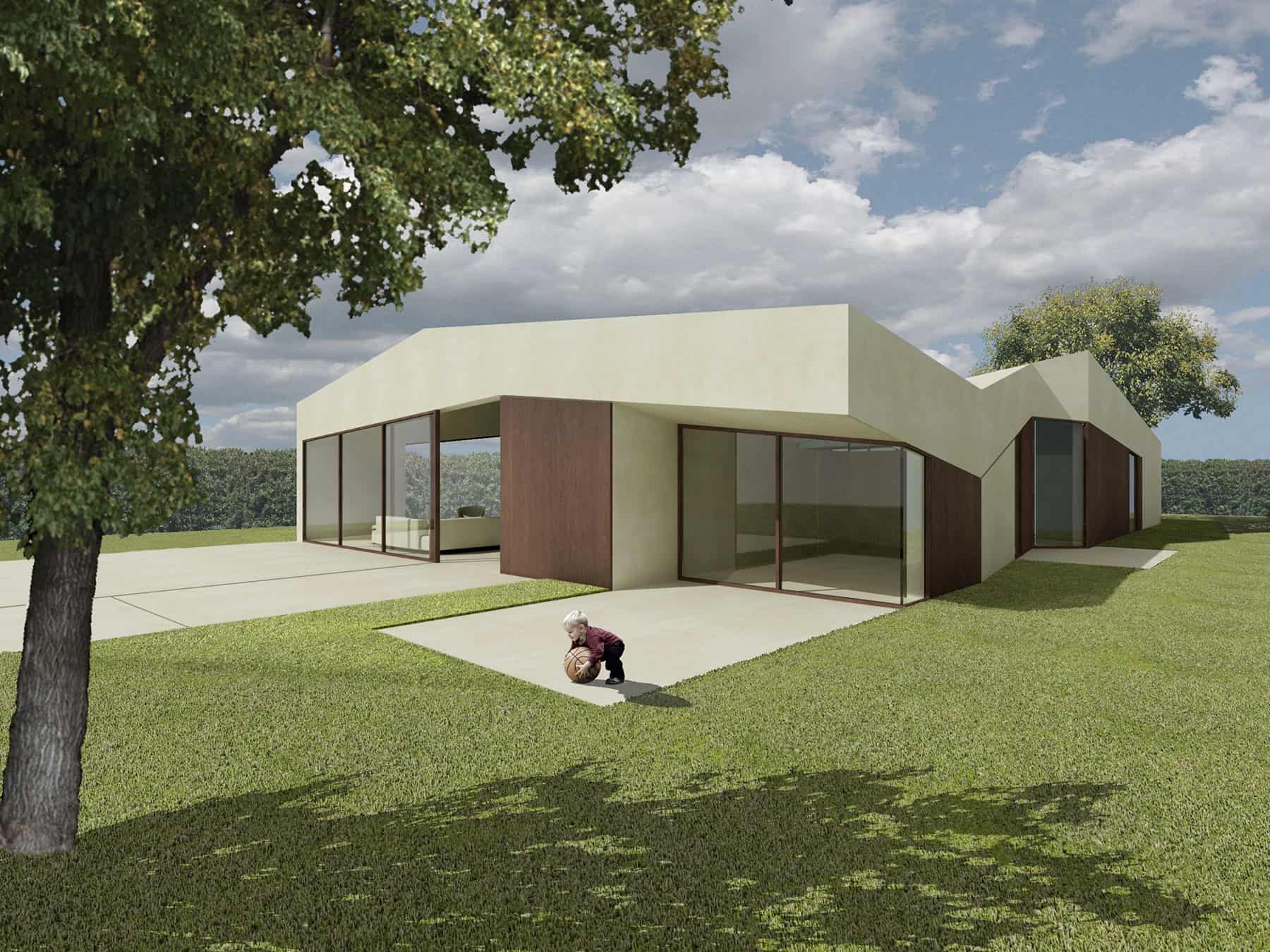 As a result, the idea envisages the house on a single level, using up the building area available to the full and distributing the various functions around a central void where a 12-meter swimming pool will be placed.
Day living areas are to be found in the south and west wings whereas bedrooms will be in the east section. The north side will be dedicated to a garage and a small fitness area.
The pitched roof, re interpreted with a modern approach is made of a continuous surface broken up into triangular planes tilted towards the centre of the building and is reminiscent of the tradition of the Roman Domus. The design creates different polygon ally shaped elevations as well as articulating the internal space.
The basement will host service rooms and a deposit as well as a large wine cellar marked by an impressive glass panel looking directly onto the swimming pool.
Renderings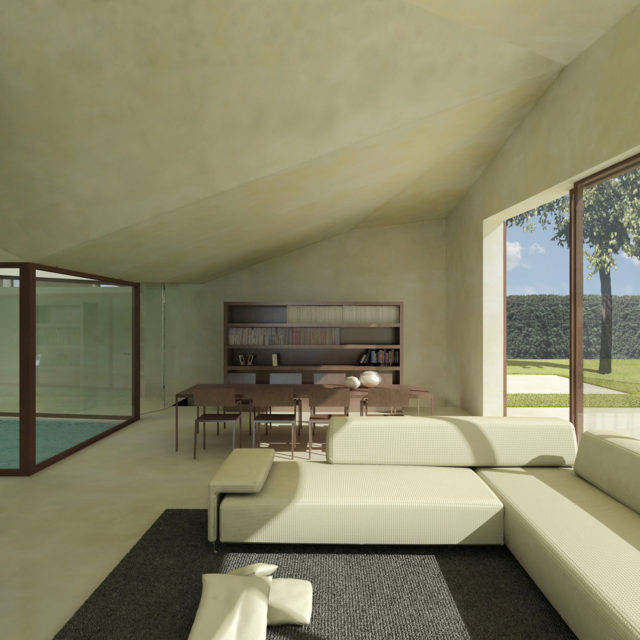 Drawings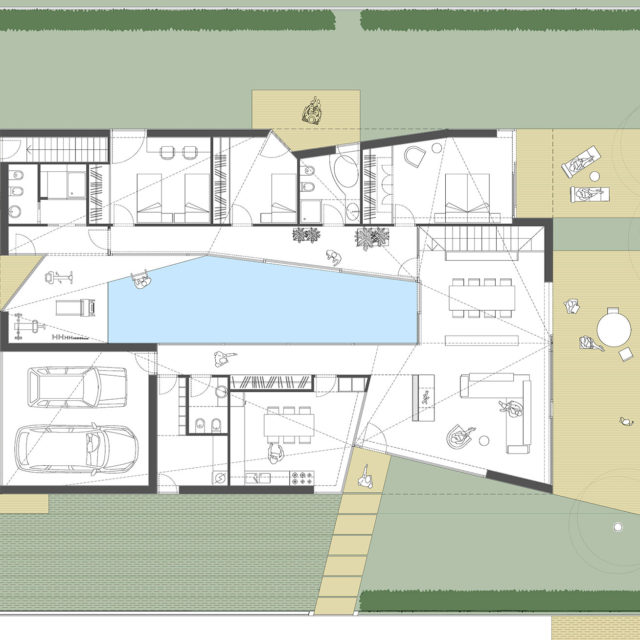 CLIENT
Private
LOCATION
Mirandola, MO (I)

DIMENSIONS
Plot area = 1400 sqm
Built area = 300 sqm
CONSTRUCTION BUDGET
600.000 €

TIMELINE
2008