An outdated establishment developed over time from subsequent combinations and case-by-case solutions, including the rapid post-seismic reconstruction of some units.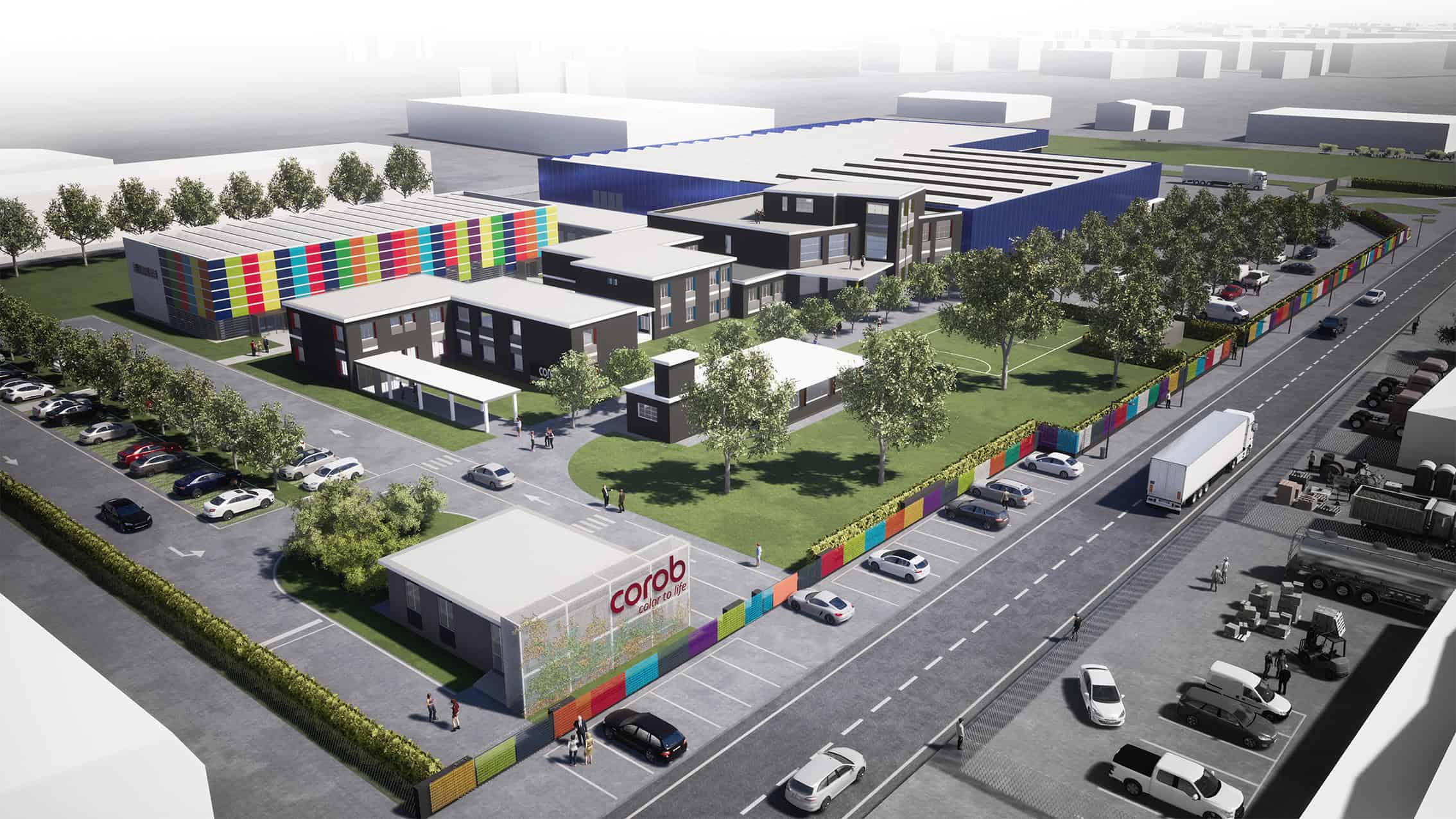 The demand to implement new designated work spaces today is grasped as an opportunity for a wider and more organic consideration to provide the company of a general master-plan to role its rational evolution and growth and at the same time to restore the image of the company.
Three fundamental principles guide the design:
efficiency and rationalization of processes;
the creation of environmental conditions needed to transform work into a positive and involving expereince;
the pursuit of maximum coherence between architectural design and corporate identity.
Complete the master-plan a rational layout and a clear distribution of the various corporate functions, a separation of paths and routes and managerial flexibility; the COROB culture for innovation, the world of color and nature outline the new "environment", distinguishing architecture and corporate image. More in detail, as well as the restyling of existing buildings, two new constructions will be designed: a new horizontal warehouse and a test and research laboratory with specific areas for training, demo and distribution. Particular attention is also paid for the outdoor, relations areas and the fence facing the road.
PRE-EXISTING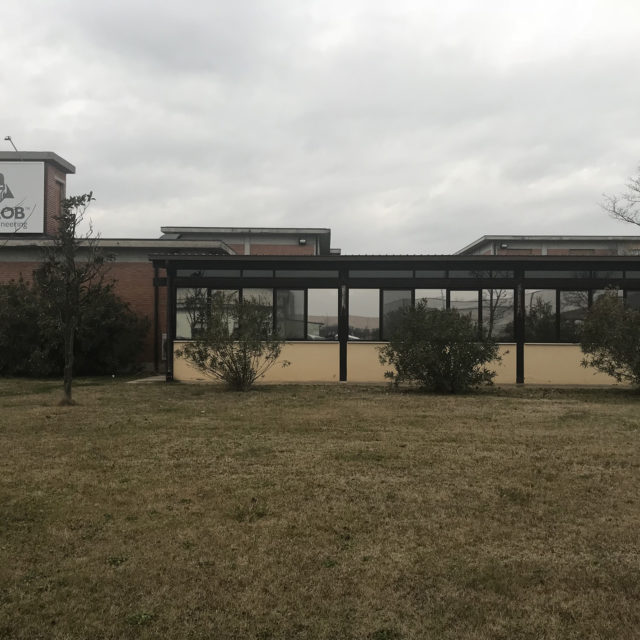 RENDERINGS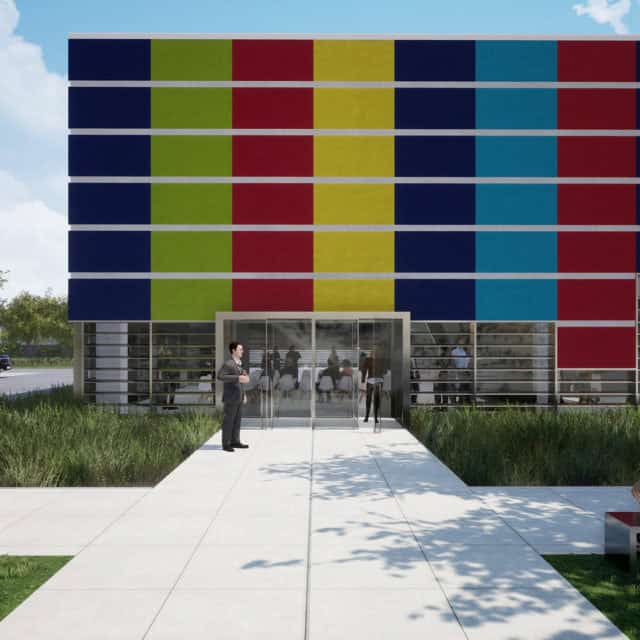 DRAWINGS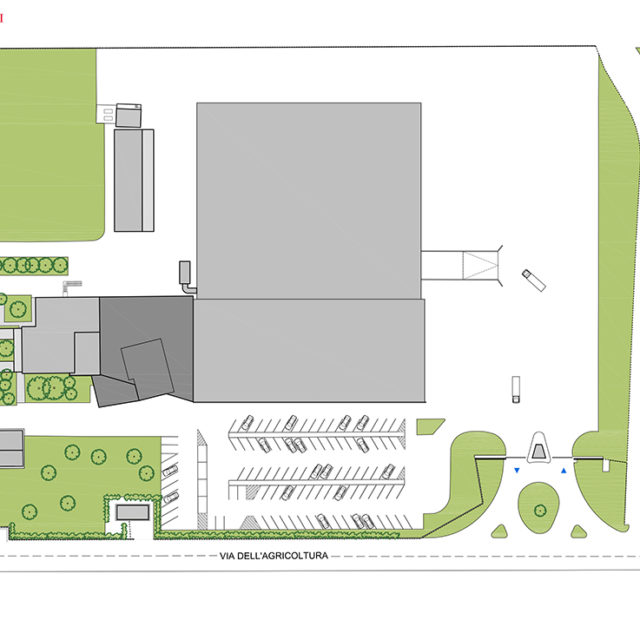 CLIENT
COROB S.p.A.
LOCATION
San Felice Sul Panaro, MO (I)
DIMENSIONS
Plot area: 46.800 sqm
New construction area: 3.500 sqm
Restructuring area : 1.500 sqm
CONSTRUCTION COST
5.000.000 €
TIMELINE
2018 – in progress
STRUCTURAL ENGINEERING
Ing. Edoardo Poletì
MEP ENGINEERING
Studio A+
Studio Garutti