The current economical dynamics of China are causing a radical transformation in the social structure, as well as generating new categories of city-users such as, for example, company managers of international groups who abide in Chinese metropolis for long periods in order to administer new plants and installations.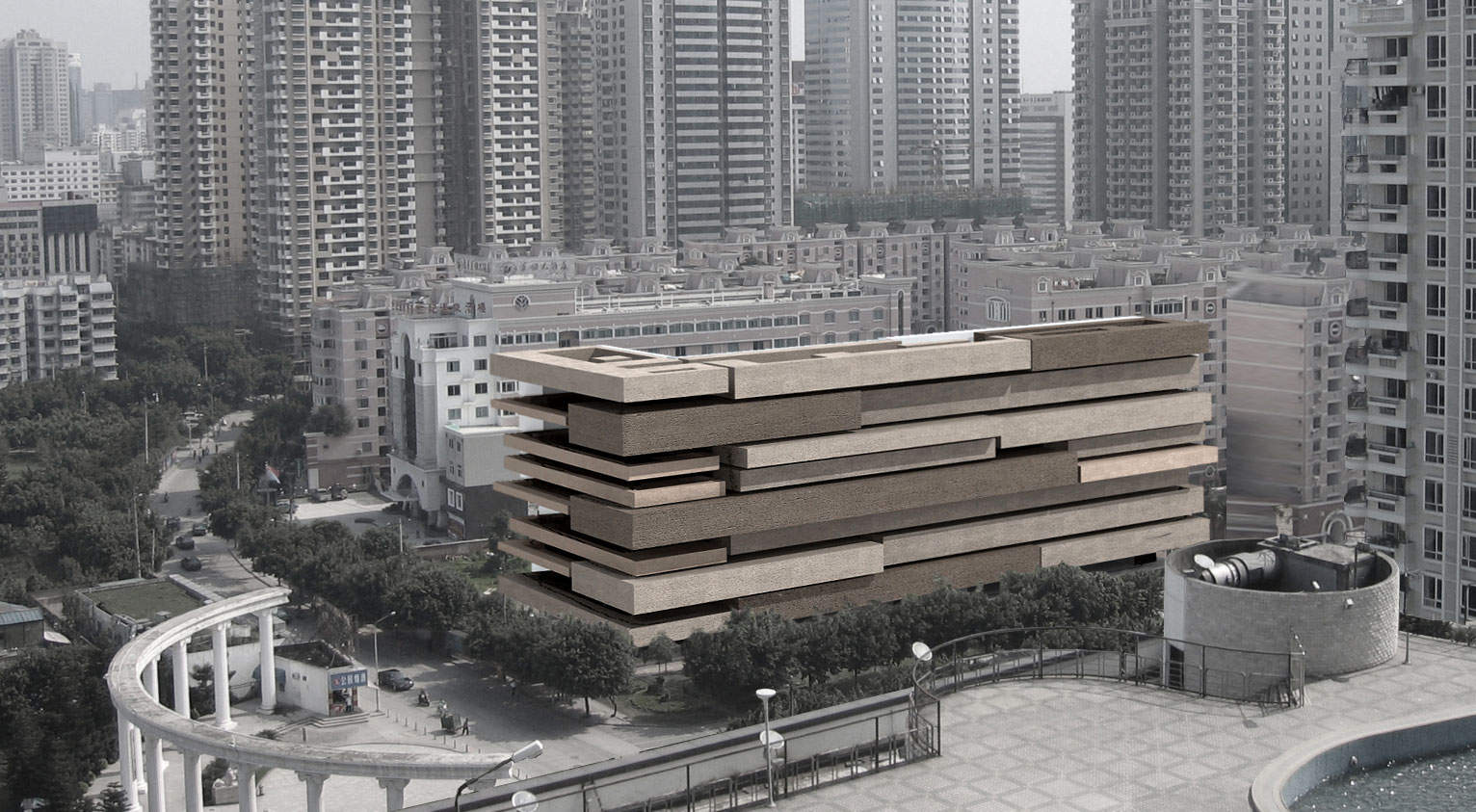 In Fuzhou, the regional capital of Fujian, Granite 611 has set an alternative to the more traditional typology of the metropolitan hotel by interpreting in a modern and domestic way the theme of temporary accommodation.
The residential typologies proposed (basic, duplex and suite) afford high standards and good flexibility with regards to internal organization. Services and common equipment are no longer concentrated on the usual given floor thus becoming fragmented and distributed on various levels in close proximity to the lodgings. The result is an immediate connection between private spaces and public areas and a homogeneous use of the building, guaranteeing customers with maximum way-finding ability for internal circulation. Finally, the relationship between two contiguous floors generates micro-communities among neighbours.
The stratification of purpose becomes architectural form through inspiration from the world of quarried stone: the residences of Fuzhou are stacks of lithic slabs simply squared and fashioned in relation to the spatial needs of each level. The composite articulation of the external facade reveals the multiplicity of its sections.
Renderings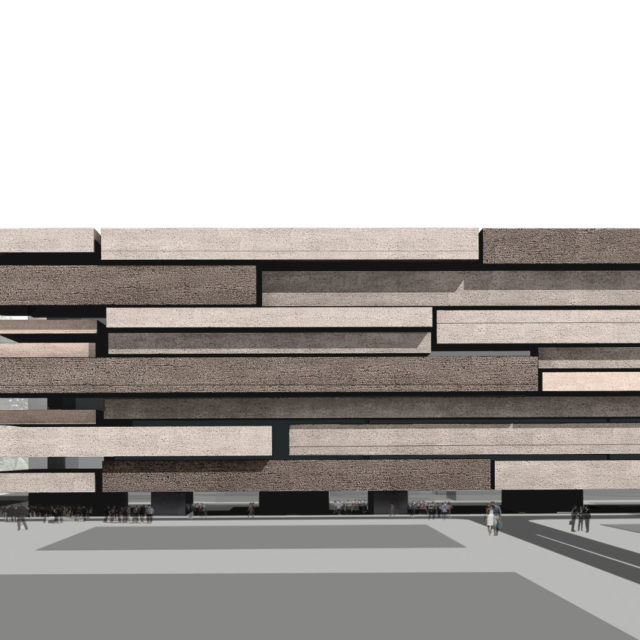 Drawings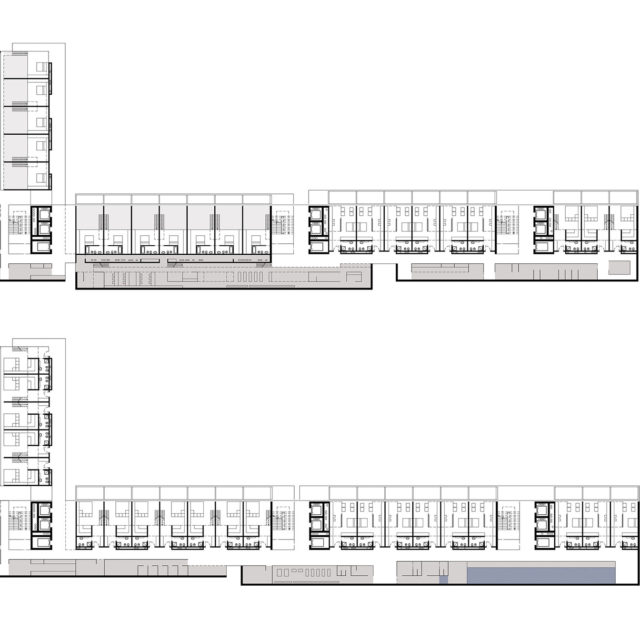 CLIENT
COB Development
LOCATION
Fuzhou (PRC)
DIMENSIONS
Plot area = 3.500 sqm
Built area = 24.000 sqm + 10.000 sqm (underground car park)
CONSTRUCTION BUDGET
20.000.000 $

TIMELINE
2005