The world of Martini is described through the representation of the two spirits of the company: the operative one related to design articulated in the central workspace and a more poetic one of exploration into the pure and essential dimension of light, portrayed in the sequence of rooms housing a display of the company's top product: HD Retina LED. All this is completed by a series of reception and meeting areas.
From an architectural point of view the stand has been conceived as an introverted black box, an exquisite screen that presents an alternative to the large, indistinctly open exhibition-spaces, arousing curiosity and a sense of discovery.
The entrances are concentrated on one side while all around a luminous line highlights the elevations and guides visitors towards the access points. Two large orange portals effectively identify the entrances; passing through a darkened area, a large open space is accessed, crowned by a cloud of light with the workspace and meeting area at the centre. On the sides the elegant geometric simplicity of the display alcoves sets off the products, making them clear to see.
On the end wall of the central space a large cut-out design lit from behind introduces the area dedicated to HD Retina LED. Here the comparison between two similar retail settings lit with two different kinds of LEDS highlights unequivocally the quality of the new HD Retina technology; alongside, a simulated museum space illustrates other fields of application for the product.
Photos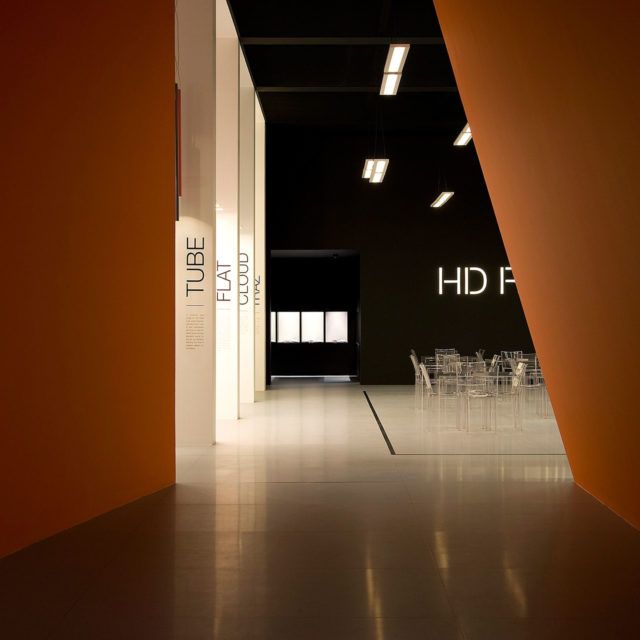 Drawings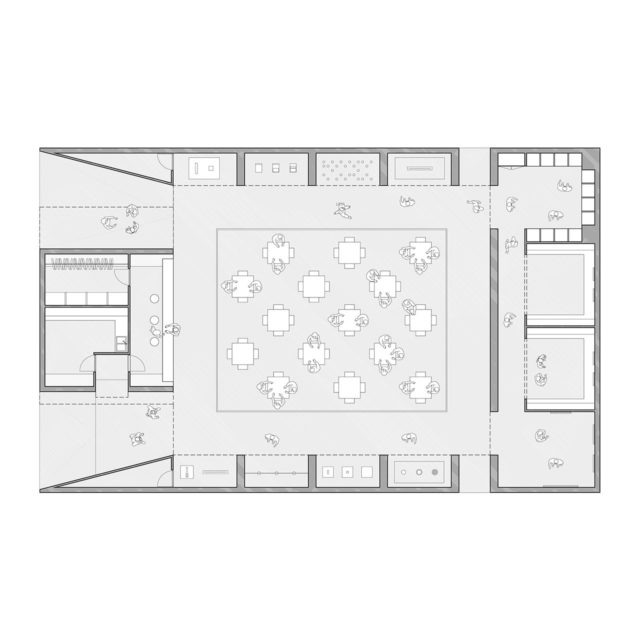 CLIENT
Martini Light S.p.A.

LOCATION
Light + Building 2014, Messe Frankfurt, Frankfurt (Germany)

DIMENSIONS
Built area = 416 sqm
CONSTRUCTION BUDGET
250.000 €

TIMELINE
2014