The design faces the theme of transformation of an old industrial complex reconverted into a showroom and
garage for luxury cars. The plan proposes the conservation of the main bearing structures, the total renovation of external sheaths and a complete refurbishment of the interiors.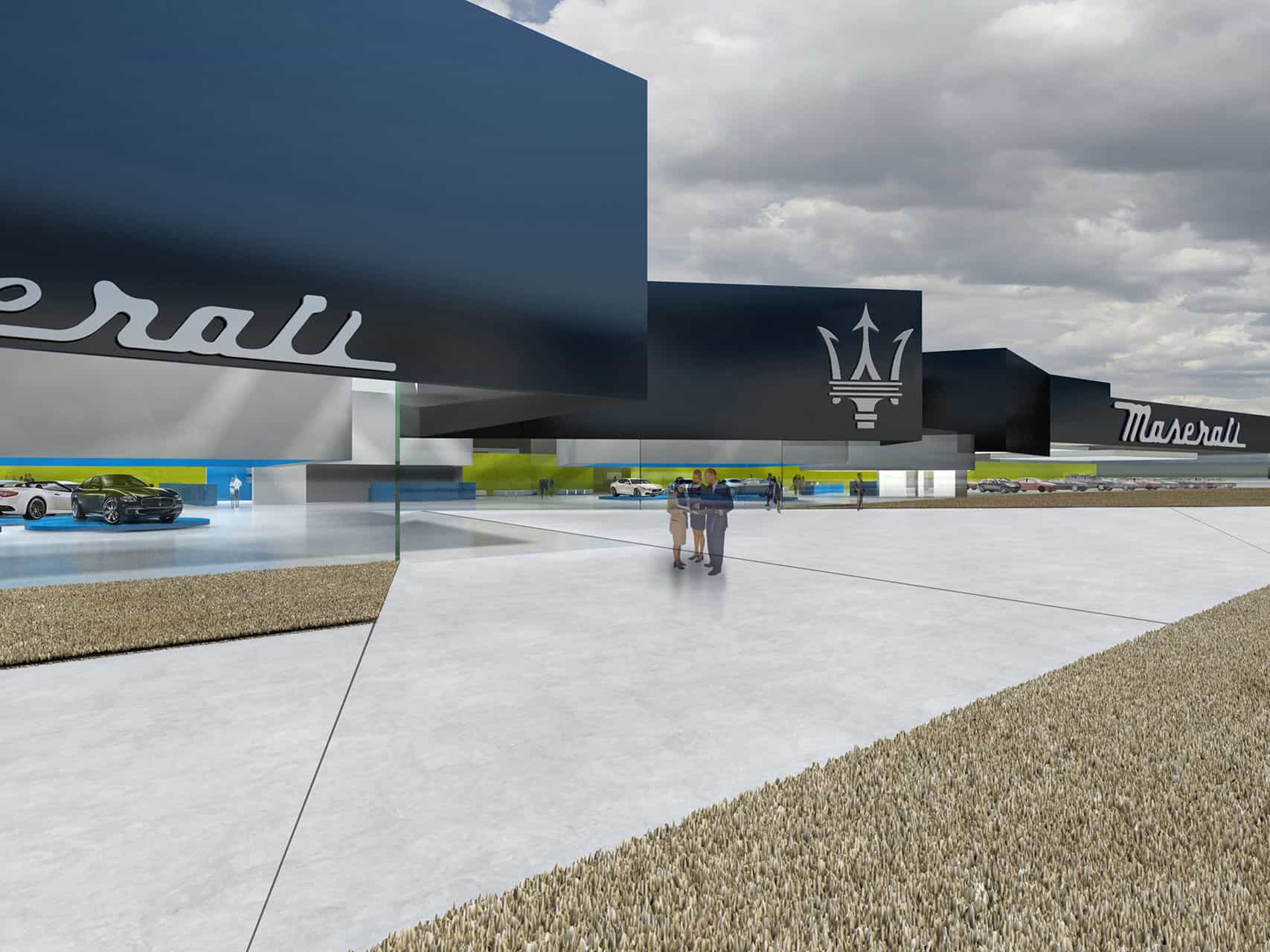 The principal element of the plan will be the imposing façade made of broken geometrical shapes, which refer themselves to the tinplates used for cars bodyworks. The result will be a kind of gigantic sign, which, with its polygonal geometry will be visually available from all directions of the nearby traffic routes. The new "skin" will be made of two overlapping and staggered stripes: the inferior one being glass as to constitute a proper shop window, the above one will be made of tinplate painted in anthracite in order to create a striking contrast with the whiteness of the mountains in the background. The plan is divided along a longitudinal axis: the front will host the areas open to the public such as showrooms, temporary exhibition spaces, a gallery for vintage cars, reception areas, sales areas and management offices. In the back, one will find all technical services including garages and car body shops. Those will have private and independent access. The ceiling and roof will be made of a thick structure of summit skylights covered with Lycra tissue, which will filter through a soft and homogeneous light into the interiors.
Renderings
Drawings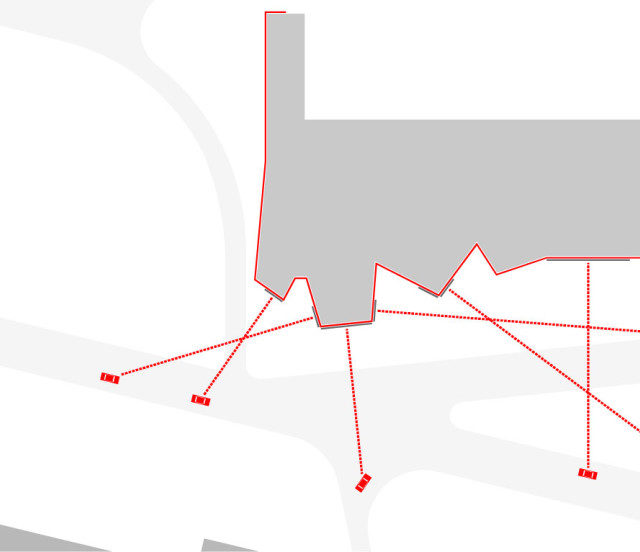 CLIENT
Otrar Group

LOCATION
Almaty (KZ)

DIMENSIONS
Plot area = 20.000 sqm
Built area = 12.000 sqm
CONSTRUCTION BUDGET
6.000.000 $

TIMELINE
2008, Concept design