The need for a significant expansion program is the opportunity for a general review of a large-scale warehouse, arising over time from subsequent combinations with a strong plan layout and a marked volumetric and architectural heterogeneity.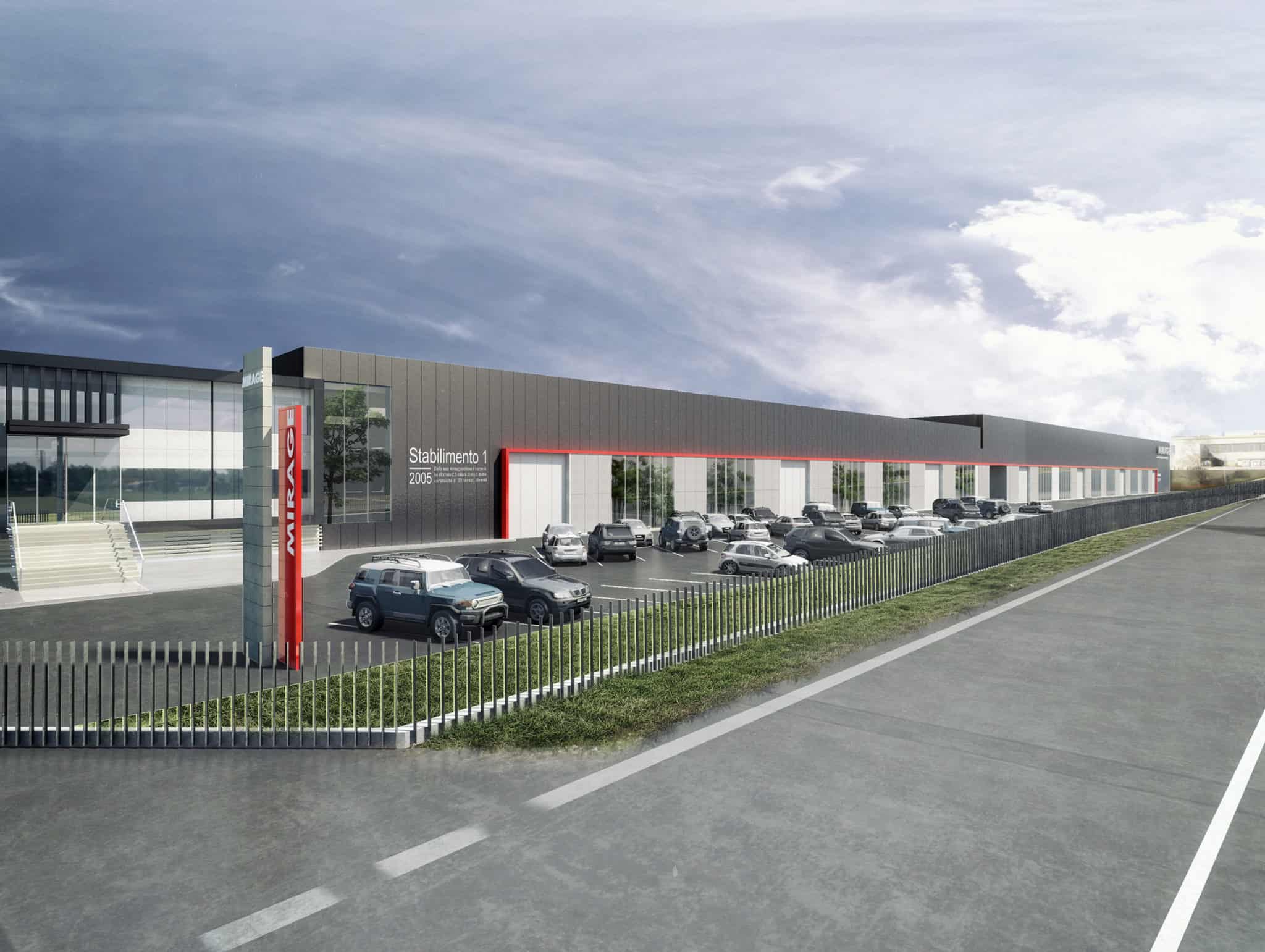 The proposal sets out some key objectives:
– to coordinate all the general feature;
– to communicate precisely, through architecture, identity and corporate values
– to create experience for employees and visitors
– to guarantee passive safety and an easier orientation
– to integrate architecture and landscape
To ensure overall consistency of development, a "stylistic" format is then defined to be adopted in the short-term interventions object of planning and for all the next ordinary and extraordinary transformations deemed necessary.
Other elements of the design shall include: a technical and rational architectural language;  ceramic material in all its possible applications; green and nature; a well-defined color palette; clear and captivating info-graphics.
Among the interventions object of design and a first translation of the new format there are: the main front of the new productive building on via Giardini; the redevelopment of an old warehouse to be used as a new company showroom; the restyling of the administrative building; the architectural qualification of a new warehouse on Via Bottegone.
Pre-existing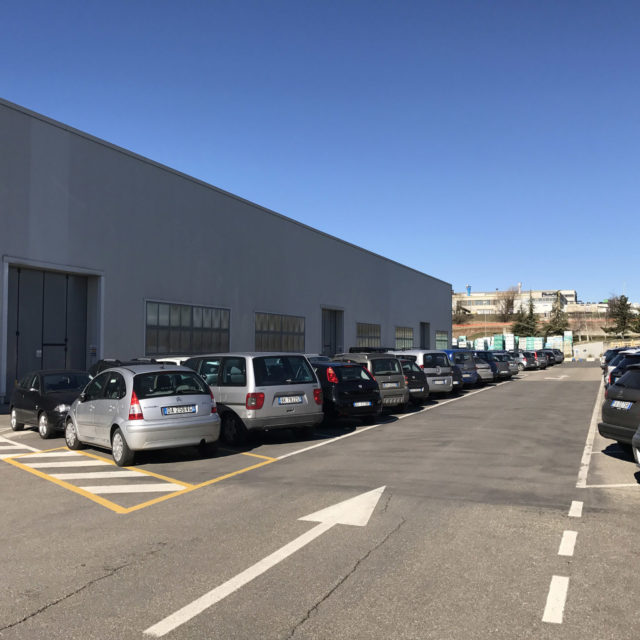 RENDERINGS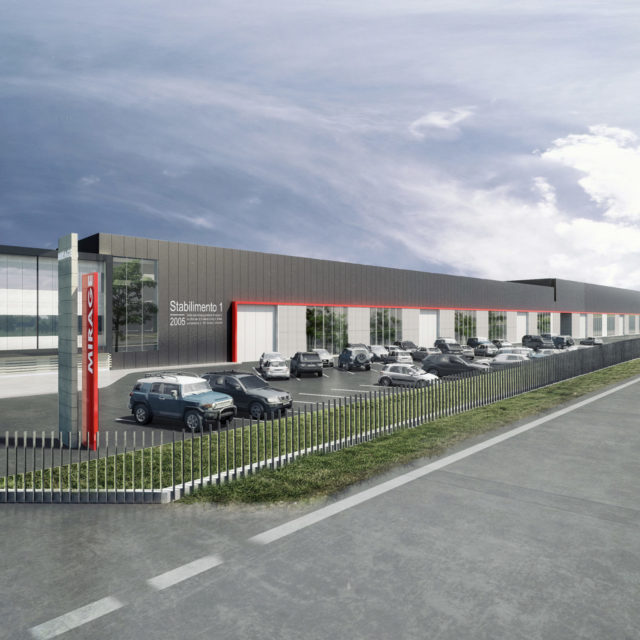 DRAWINGS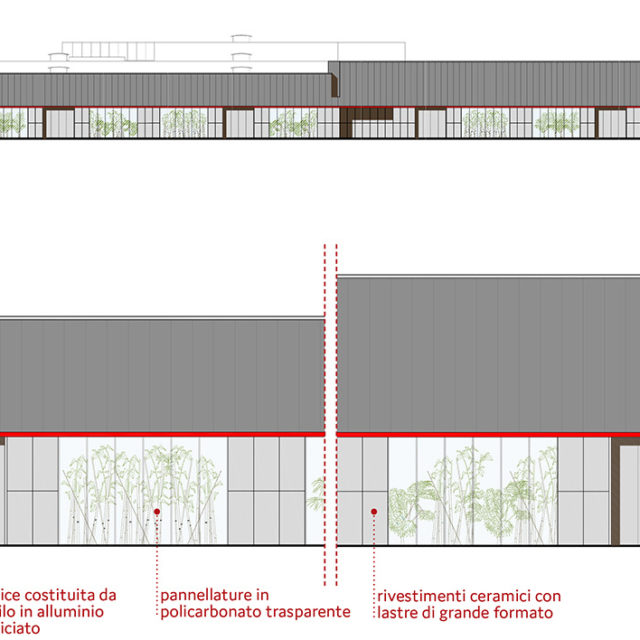 CLIENT
Mirage Granito Ceramico S.p.A.
LOCATION
Pavullo, MO (I)
DIMENSIONS
Plot area: 320.000 sqm
Existing built-up area : 85.000 sqm
Expansion area: 30.000 sqm
CONSTRUCTION COST
-----
TIMELINE
2017, Competition open only to invited
STRUCTURAL ENGINEERING
-----
MEP ENGINEERING
-----