The planning of a new industrial unit for a precision metalwork's firm clearly reflects the need for rational and highly functional elements in the production process.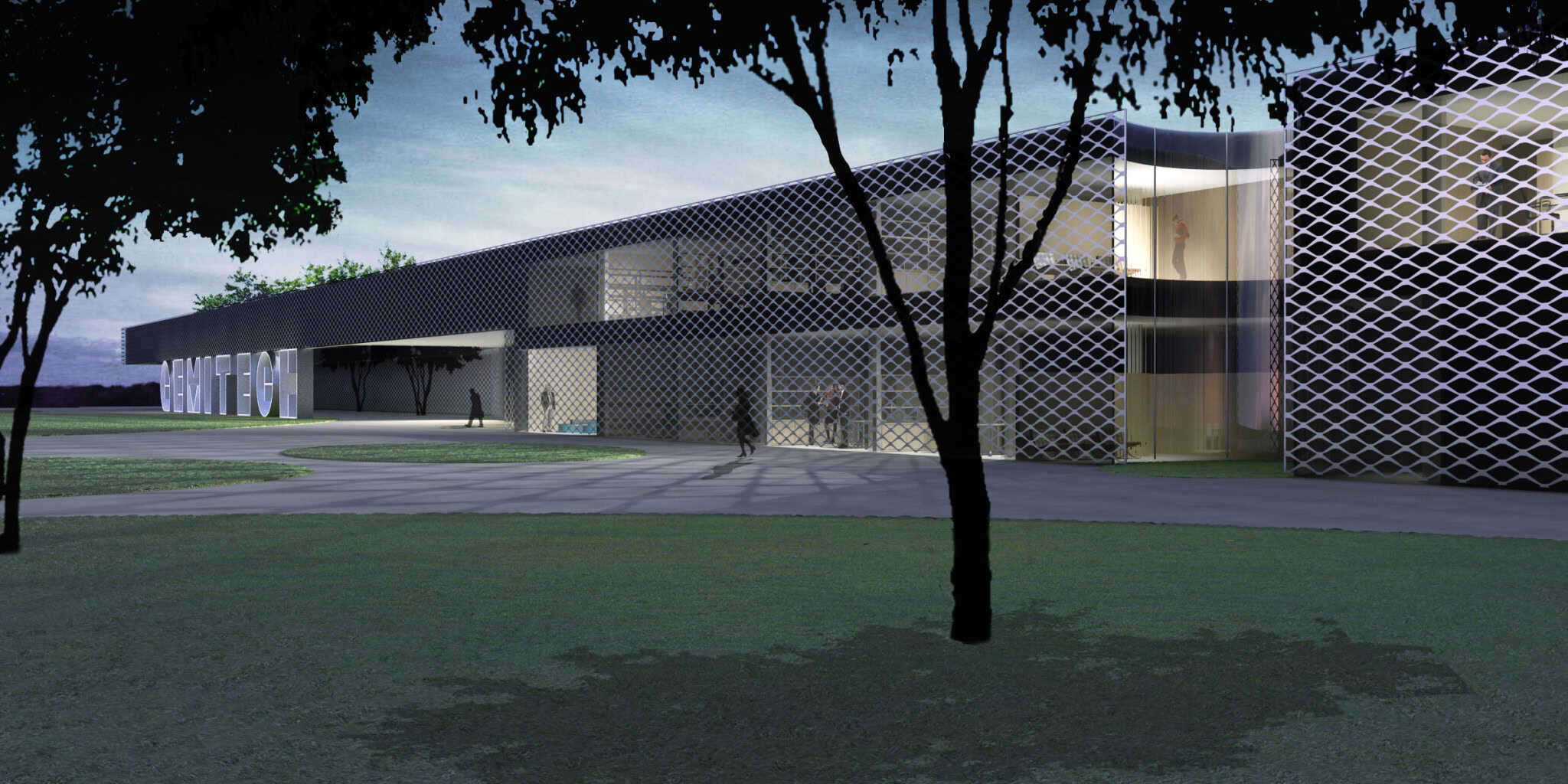 As a result, the layout develops a comb like structure, with a main central channel conveying materials and assignments to seven hangars opening onto it. Each hangar is destined to a specific activity whilst a two-storey building, facing the main road will host offices.
In order to allow a separate management of each different activity the hangars are totally independent from one another both in logistic and functional terms: each has changing and washrooms, a unit office, technical premises and a storeroom.
The production areas develop on a one-aisle scheme, built in reinforced prefabricated concrete with micro-shed covering. This allows excellent natural lighting resulting in a higher level of comfort for employees. The modular span works out on 22×11 metres component in order to optimize lighting/costs ratio.
Each hangar has a technical area, on two floors, dedicated to services and various usages at the front while the area dedicated to loading and unloading as well as stock rooms and technical zones is at the back, covered by a protective shelter against the rain.
The distinctive feature of the main front is the reflecting metallic blade (made of a zinc iron plate) which together with conferring a highly technological aspect to the building also reflects the company's production vocation.
Renderings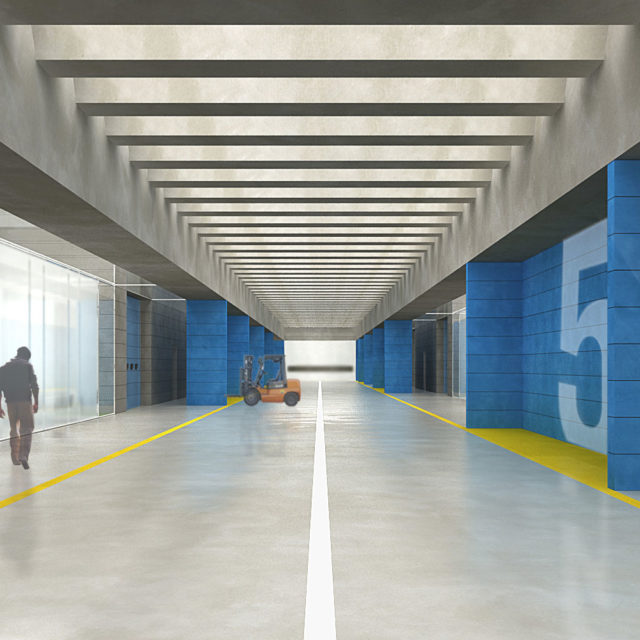 Drawings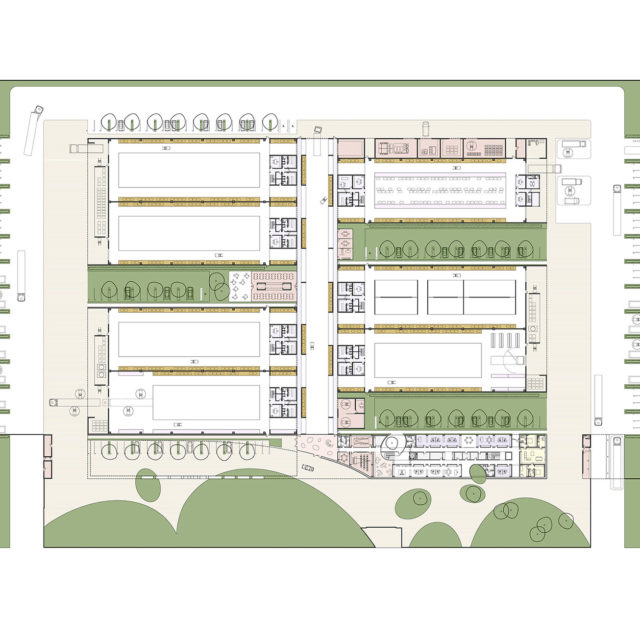 CLIENT
Gemitech S.r.l.
LOCATION
Camposanto, MO (I)
DIMENSIONS
Plot area = 39.500 sqm
Built area = 15.200 sqm

CONSTRUCTION BUDGET
9.500.000 €
TIMELINE
2008
STRUCTURAL ENGINEERING
Ingegneri Riuniti S.p.A.

MEP ENGINEERING
Ingegneri Riuniti S.p.A.