The inclusion of a vast sports complex in a particularly prized environment is the theme of the design. As a result the architecture shapes itself along landscape lines and by renouncing the customary visibility of large sports venues, it literally sinks into the ground.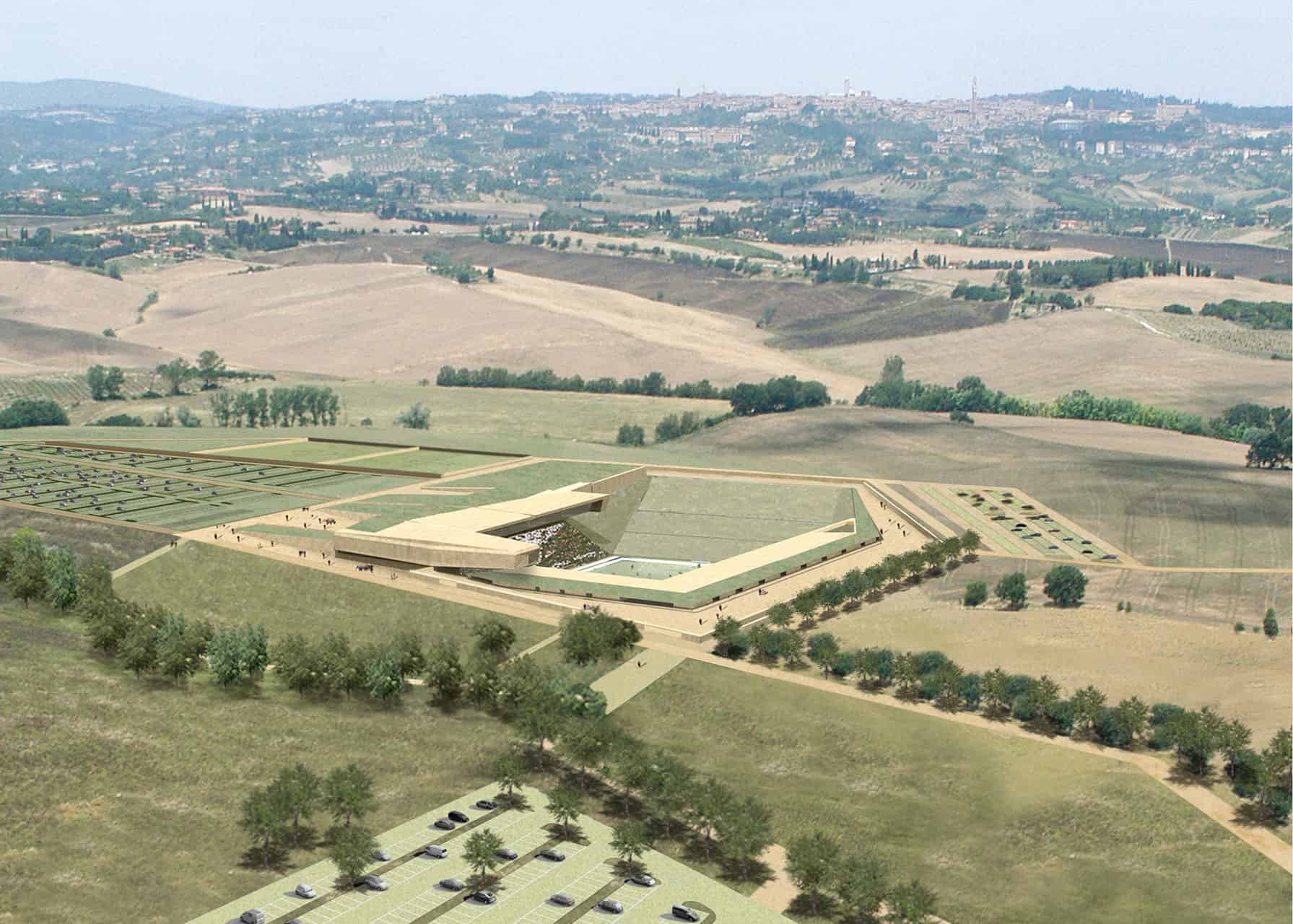 Just like a Greek amphitheatre, the 21.000 viewers' stadium lies in a natural declivity, reducing the outstanding built volume to the minimum. On one side, the raising level of the pit instead of being occupied by seats is turned into a green parterre to host large events. The traditional enclosure of the stadium is abandoned to allow the landscape to flow in. The result is the north side totally opened up towards the magnificent view of Siena. From a practical point of view the stadium becomes a space to be used everyday and not only on specific sporting occasions whereby sport practices can coexist with other types of activities (such as restaurants, congress and commercial areas) which would produce sufficiently diverse revenues in order to guaranty continuous and independent financing of the entire system. Sustainability will be guaranteed by a large use of recycled material and renewable sources; in particular, the cladding will be made of a light concrete using local stone debris, specifically made to be employed here.
Renderings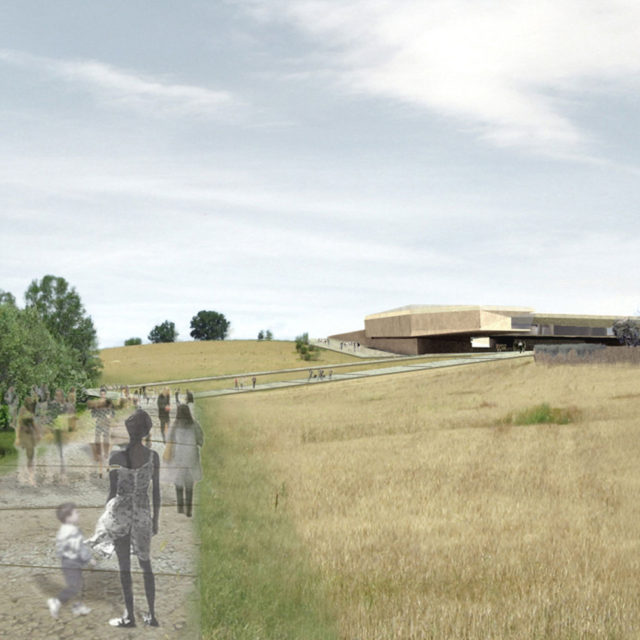 Drawings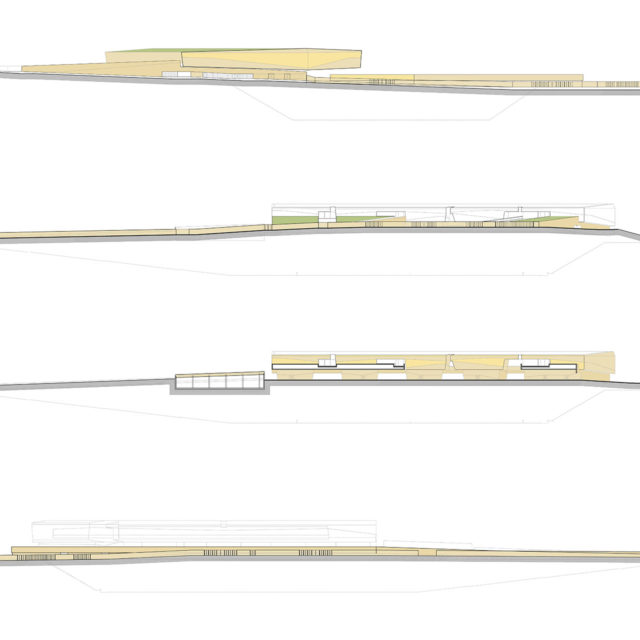 CLIENT
Municipality of Siena
LOCATION
Siena (I)

DIMENSIONS
Spectators = 21.000
Plot area = 400.000 sqm
Built area = 30.000 sqm
CONSTRUCTION BUDGET
78.000.000 €

TIMELINE
2004, Design competition - 1° Prize
2005-2008 Preliminary and final design
IN COLLABORATION WITH
Iotti+Pavarani Architetti
Giovanni Cenna Architetto
STRUCTURAL ENGINEERING
Favero & Milan Ingegneria S.p.A.

MEP ENGINEERING
Manens Intertecnica S.p.A.

ENVIRONMENTAL SUSTAINABILITY
AI Studio