Set in a highly uneven urban context that is difficult to analyse according to the more traditional criteria of urban planning, this scheme proposes an arrangement with a strong identity.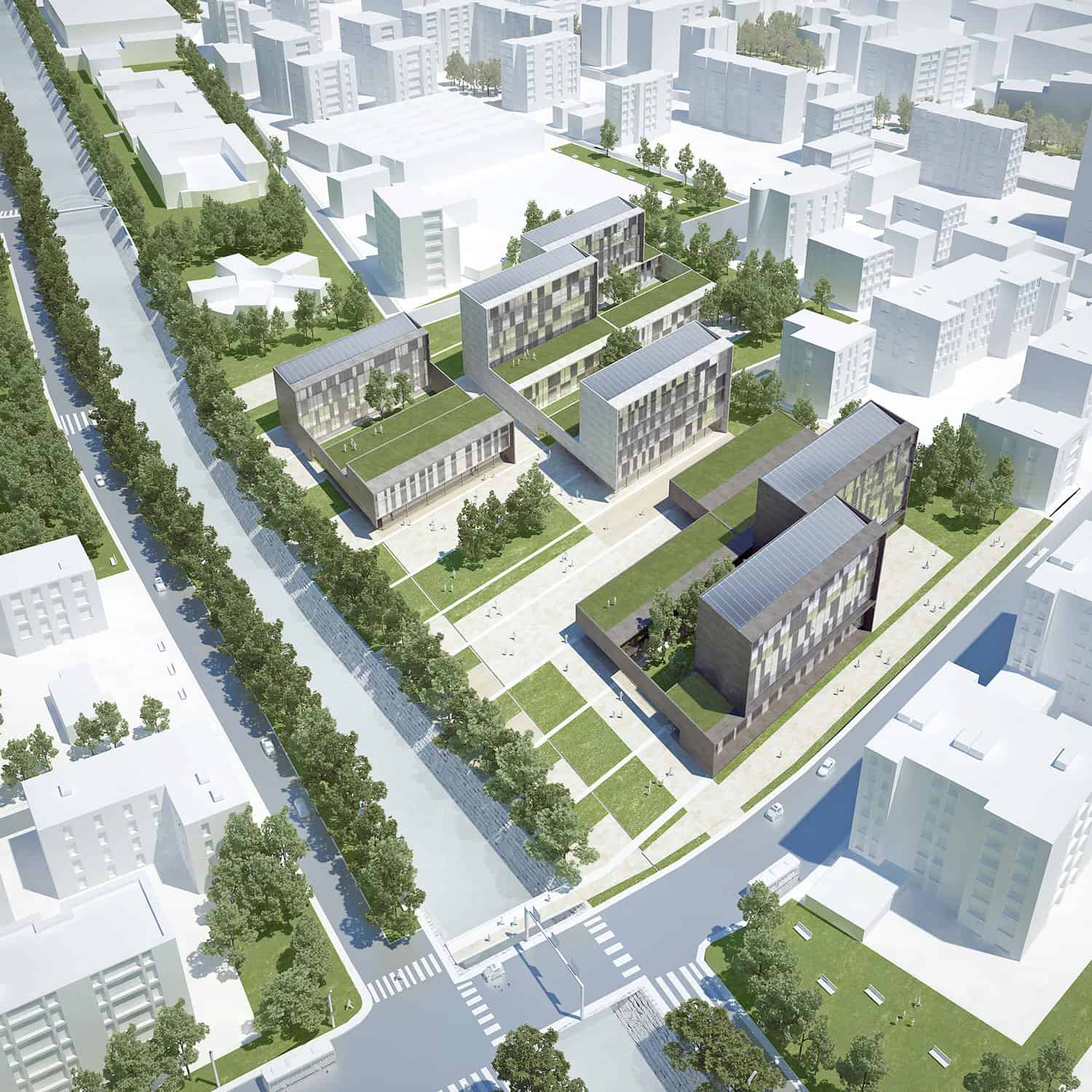 The scheme is arranged on an east-west axis, parallel to via La Santa and strongly orientated towards the Cassarate river. The plan layout consists of a series of parallel bands of equal thickness with open spaces, high and low blocks and terraces organised according to an irregular grid.
The external space, that flows continually and freely from one side of the site to the other, has the role of not only connecting different areas of the scheme but also acts as an intermediary space between the campus and the city.
The plan-volume arrangement and the "parallelogram" geometry generate a variety of views and interpretations, making for a changing and dynamic urban landscape with a great deal of spatial richness.
The architecture is characterised by its restrained and elegant lines, simple and composed arrangements; materials such as stone and glass are used, articulated in different ways in terms of colour and surface treatment.
Each side of the blocks is treated differently, according to both its orientation and to the lighting requirements of the spaces within; large areas of glazing with systems of screening alternate with solid surfaces that bring out the quality of the natural stone.
Renderings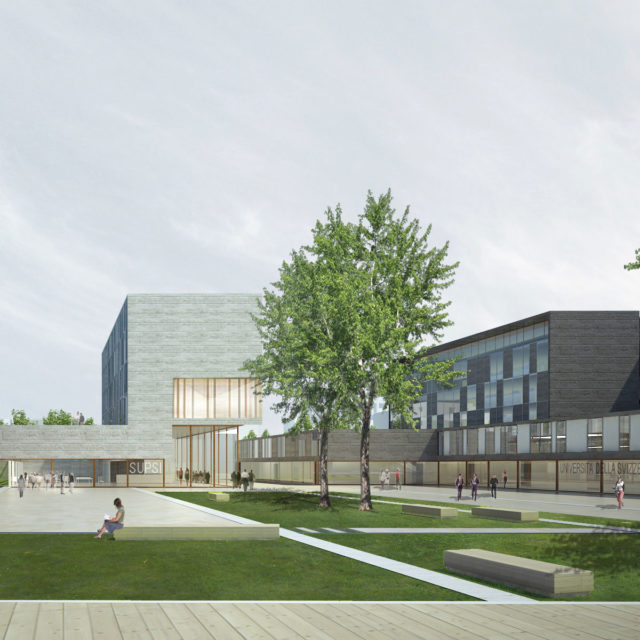 Drawings
CLIENT
SUPSI - Scuola Universitaria Professionale della Svizzera Italiana
USI - Universitá della Svizzera Italiana
LOCATION
Lugano (CH)

DIMENSIONS
Plot area = 22.000 sqm
Built area = 28.500 sqm
CONSTRUCTION BUDGET
80.000.000 CHF

TIMELINE
2011 design competition

IN COLLABORATION WITH
Iotti+Pavarani Architetti