The plan develops the hypothesis of an open, flexible permeable city where urban values are given by spatial qualities of the void rather than by architectural volumes of built elements.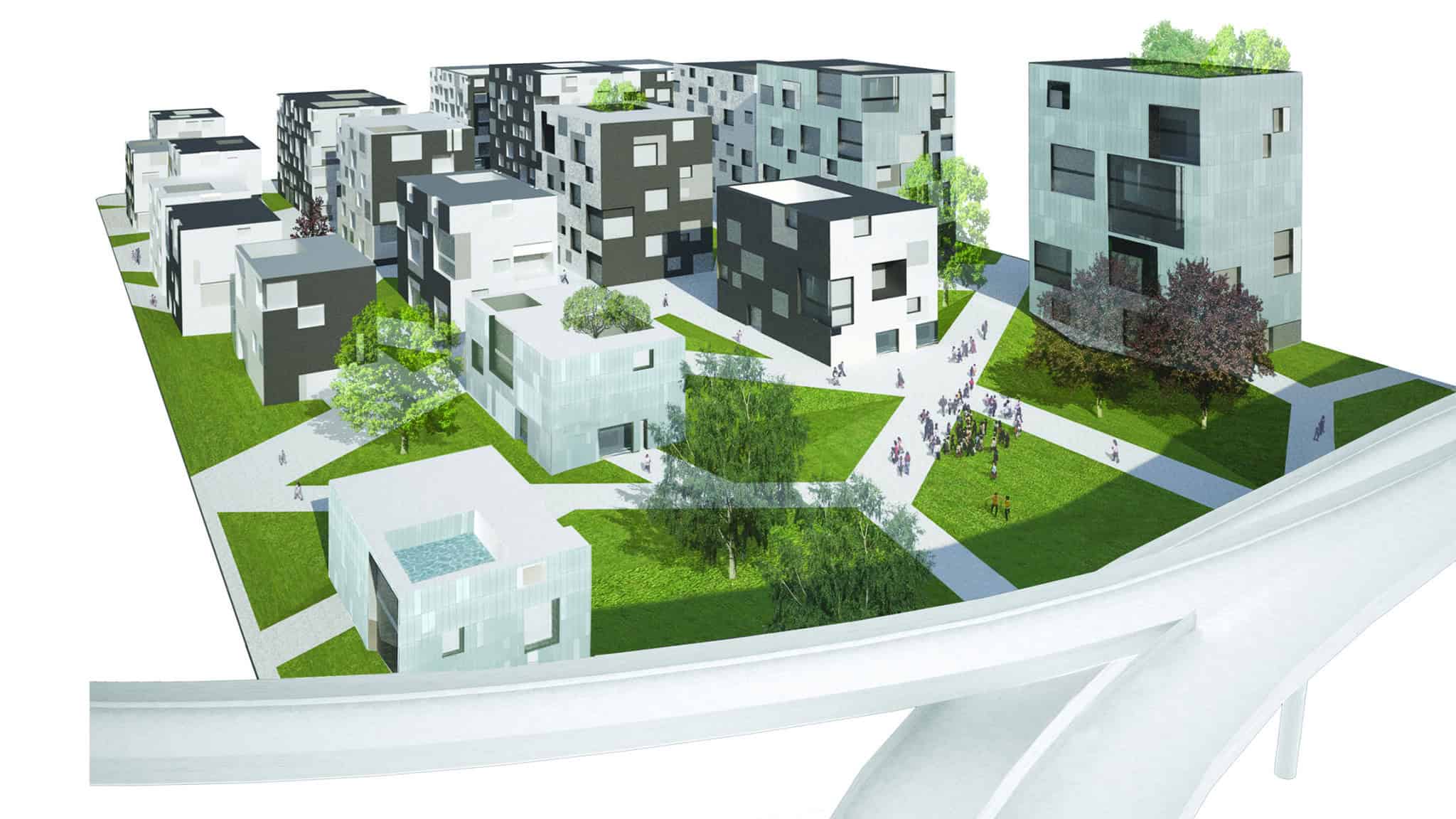 Once assumed that our parameter will be the historical centre we will imagine a high-density texture capable of developing a complex and solid situation; we will propose an open system where void flows unaltered between volumes built in the manner of a matrix. The rectangular based buildings will be of various dimensions and heights with respect to changing surrounding situations. The result is an urban model which creates, without interruption, several areas of varied density.
The simple plan volumetric structure conceals a large typological wealth; the size of flats have been equally divided between small apartments and medium to large ones in order to favour both permanent and transitional settlers (i.e. students and workers). Overall we have calculated approximately 160 flats for 3/400 people circa.
The open urban plan for the housing area perfectly fits the requirements of the estate agents who will intervene whilst the area is being developed. It is also very flexible with reference to archaeological possible interferences: in the event of significant findings the building pattern will easily be moulded and flexibly adapt itself to the geometries of the findings.
Renderings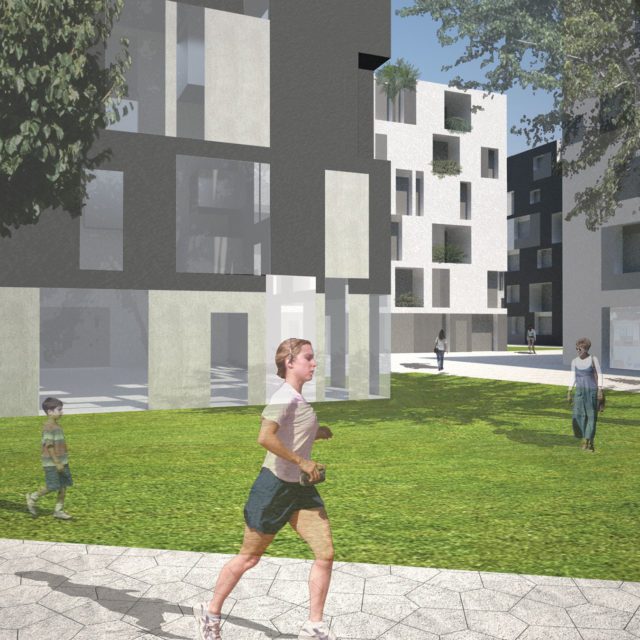 Drawings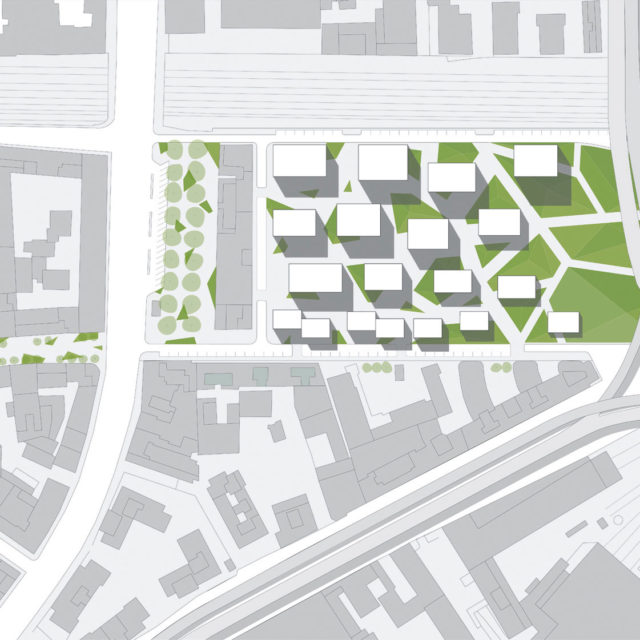 CLIENT
Comune di Roma







LOCATION
Area ex-ATAC at Pigneto, Rome (I)
DIMENSIONS
Plot area = 22.600 sqm
Built area = 29.000 sqm
CONSTRUCTION BUDGET
-----
TIMELINE
2007 design competition / Third Prize
IN COLLABORATION WITH
2A+P Architettura