The project works on a principle of school as a new urban polarity; a real civic center dedicated specifically to the arts, open for the whole day and able to offer an engaging learning experience for children as well as cultural activities, dedicated to researching and socialization, for the city and the territory.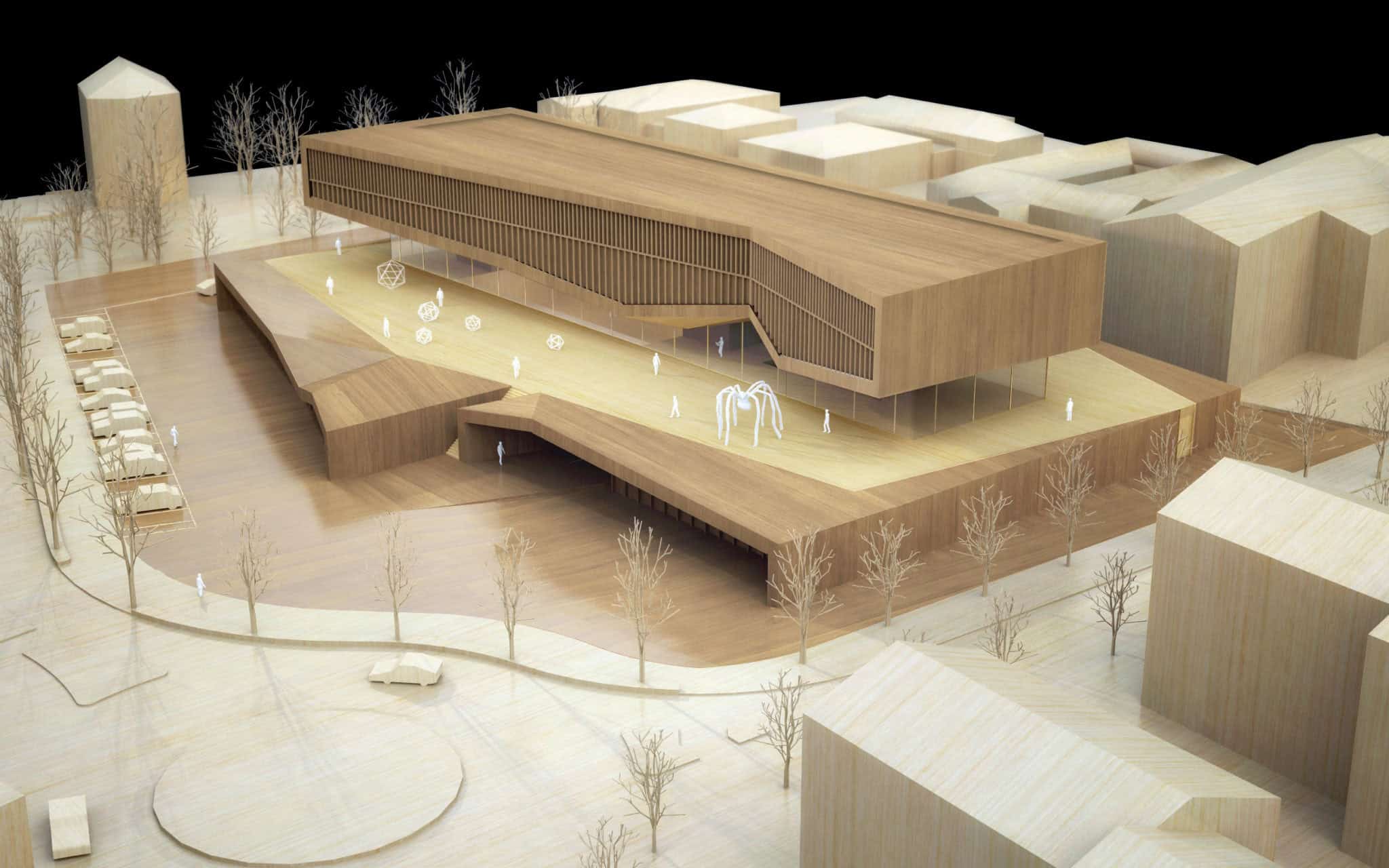 The architectural design intends to give an easily-recognizable identity to the new complex, creating a very contemporary language deeply related to the institute's DNA. It follows a sculpture-like shapes building, as a result of an ideal wedge in the act of breaking a block of stone just to prepare it for modeling.
The use of a local porphyry for the cladding of the opaque parts of the façades, as well as the use of dark-wood as vertical shading for the large windows, exactly define building's belonging to a very specific cultural and material context.
From the distribution viewpoint the project is currently organized by thematic areas: in the basement there are parking, technical rooms and 4 production laboratories; the ground floor houses a large atrium and agora, in addition to the remaining production laboratories and teachers rooms; the first level, configured as a sort of covered square, hosts students spaces, including the library and the study areas, as well as spaces for the relationship with territory; at the upper levels there are multi-purpose laboratory classrooms and the three-year basic training laboratories.
RENDERINGS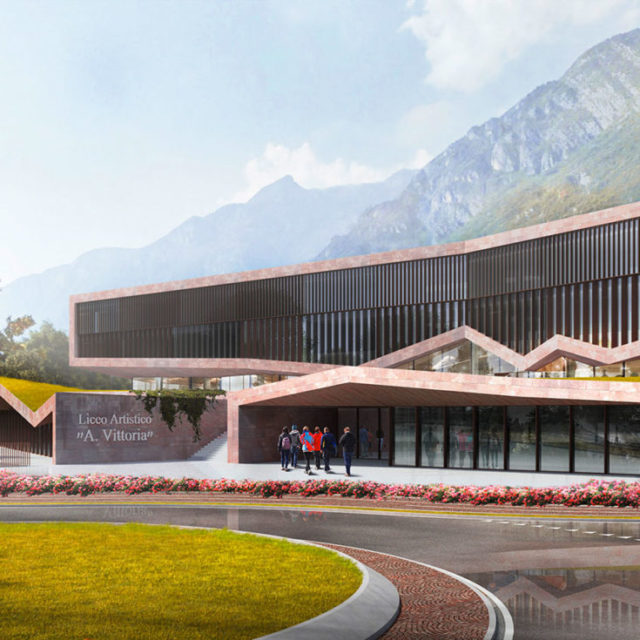 DRAWINGS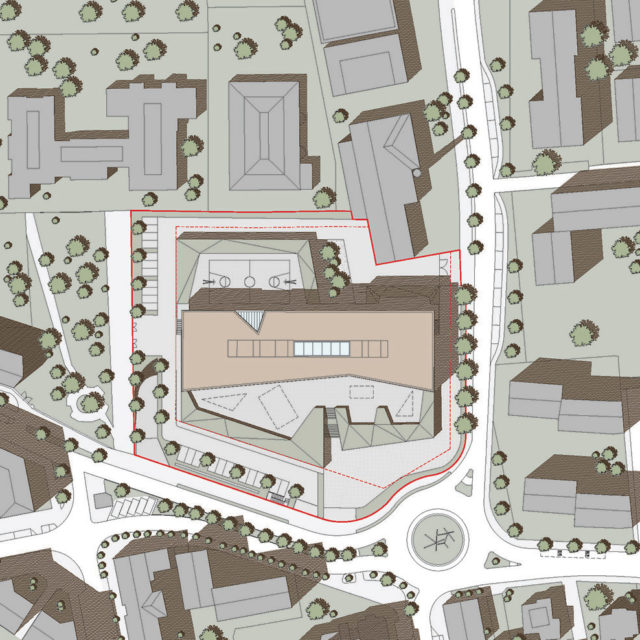 CLIENT
Provincia autonoma di Trento
LOCATION
Trento (I)
DIMENSIONS
Plot area: 9.200 sqm
Floor area: 5.000 sqm
Built area: 9.000 sqm
CONSTRUCTION COST
10.500.000 €
TIMELINE
2017, Two-phases design competition
Shortlisted design
STRUCTURAL ENGINEERING
Studio Sarti
MEP ENGINEERING
POLISTUDIO A.E.S.