Located on the Osservanza hill, the house is the result of an operation of substitution (demolition and reconstruction within the same building profile and footprint) of an existing building; a contemporary architecture characterised by modern, austere and elegant lines, perfectly integrated into the context on a morphological level and able to form a dialectical relationship with the existing on an aesthetic level.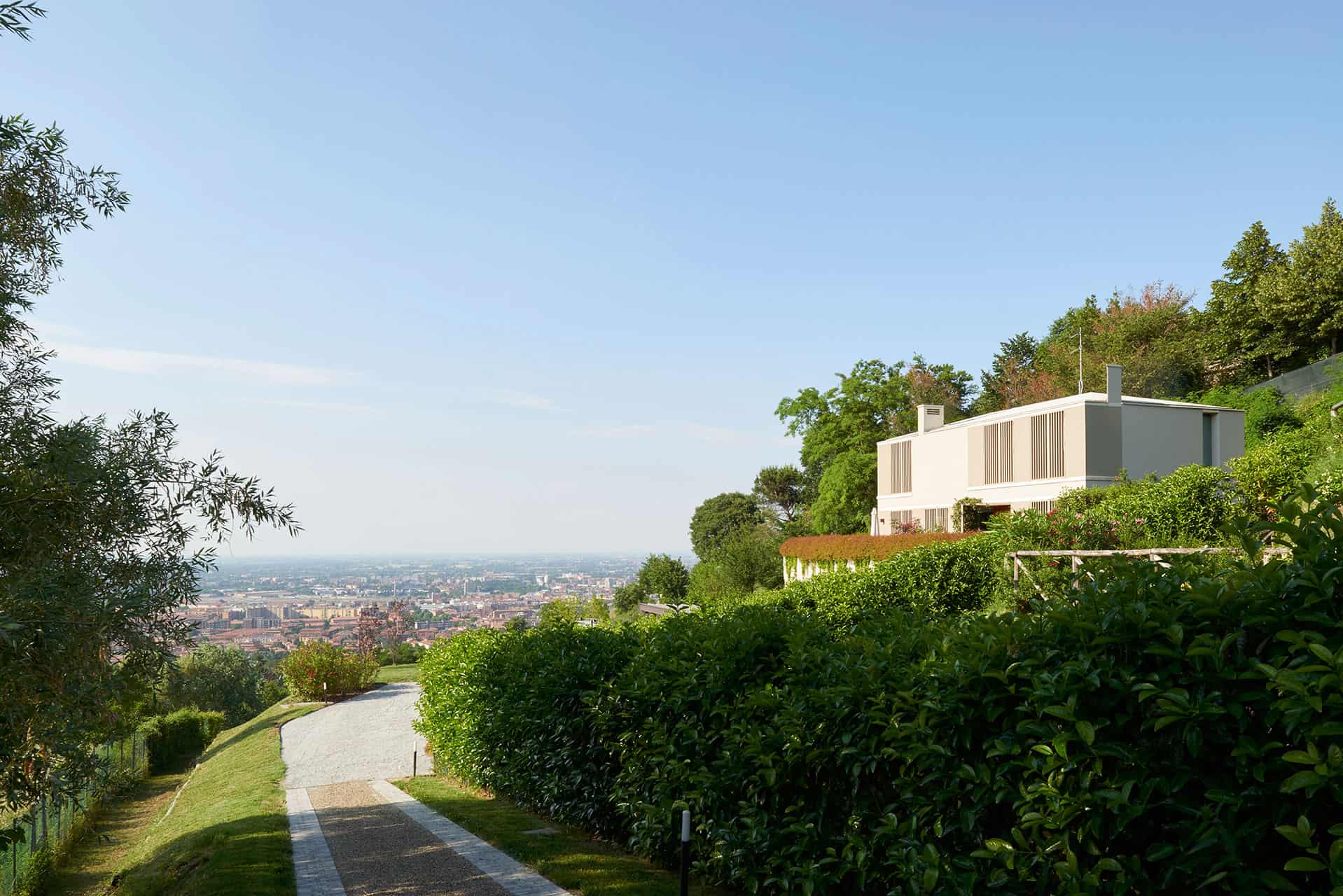 The design uses just a few key features to combine different project elements into a harmonious and balanced overall; as such the main body of the house, the technical areas, a patio, a large pergola to cover the parking area and the swimming pool are all integrated within a composite and unitary shape. A specific architectural feature of the design is the promenade access to the house via a series of steps from the parking level to the main terrace, characterised by a striking route through a portal carved out of the wall.
Regarding the materials, the design is distinguished by the use of traditional ones such as plaster for the elevations, stone and wood for external paving and wood for windows and the large pergola. The elevations are characterised by the use of two pastel tones while elegant frames in light-coloured stone mark the horizontal separation between the two shades.
From a technological point of view the house employs some very advanced solutions with regards to both insulation and services. In particular, the energy production is via a cogeneration system for domestic use.
Photos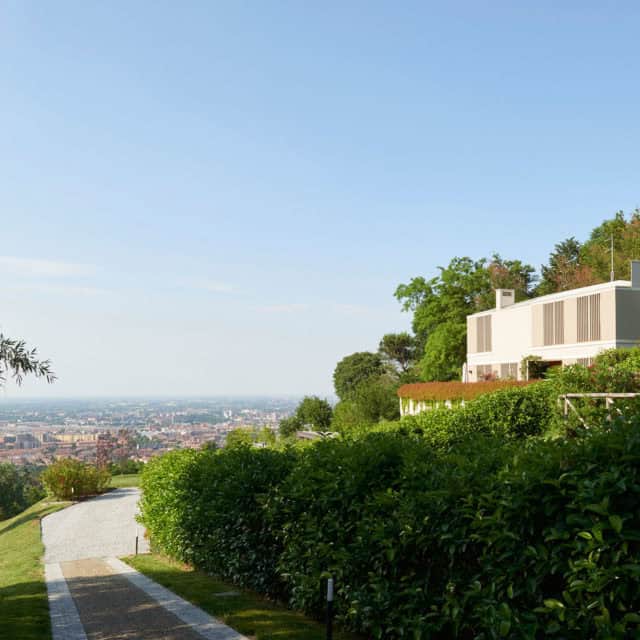 Renderings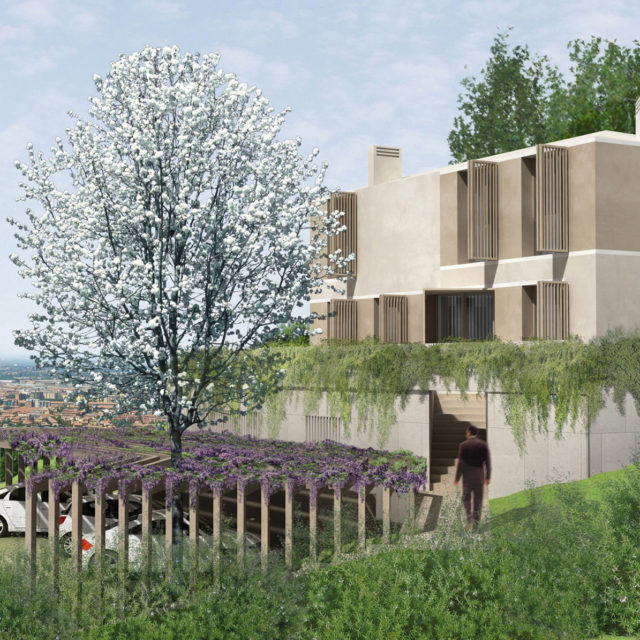 CLIENT
Private
LOCATION
Bologna (I)

DIMENSIONS
Plot area = 6.600 sqm
Built area = 300 sqm
CONSTRUCTION BUDGET
1.000.000 €

TIMELINE
2010-2012

STRUCTURAL ENGINEERING
Open Project

MEP ENGINEERING
Open Project