Located about an hour's drive from the city center of Malaysian capital, Setia Eco Park is a luxury residential compound characterised by high environmental quality and a tropical landscape rich in lush vegetation, waterway, lakes and theme gardens.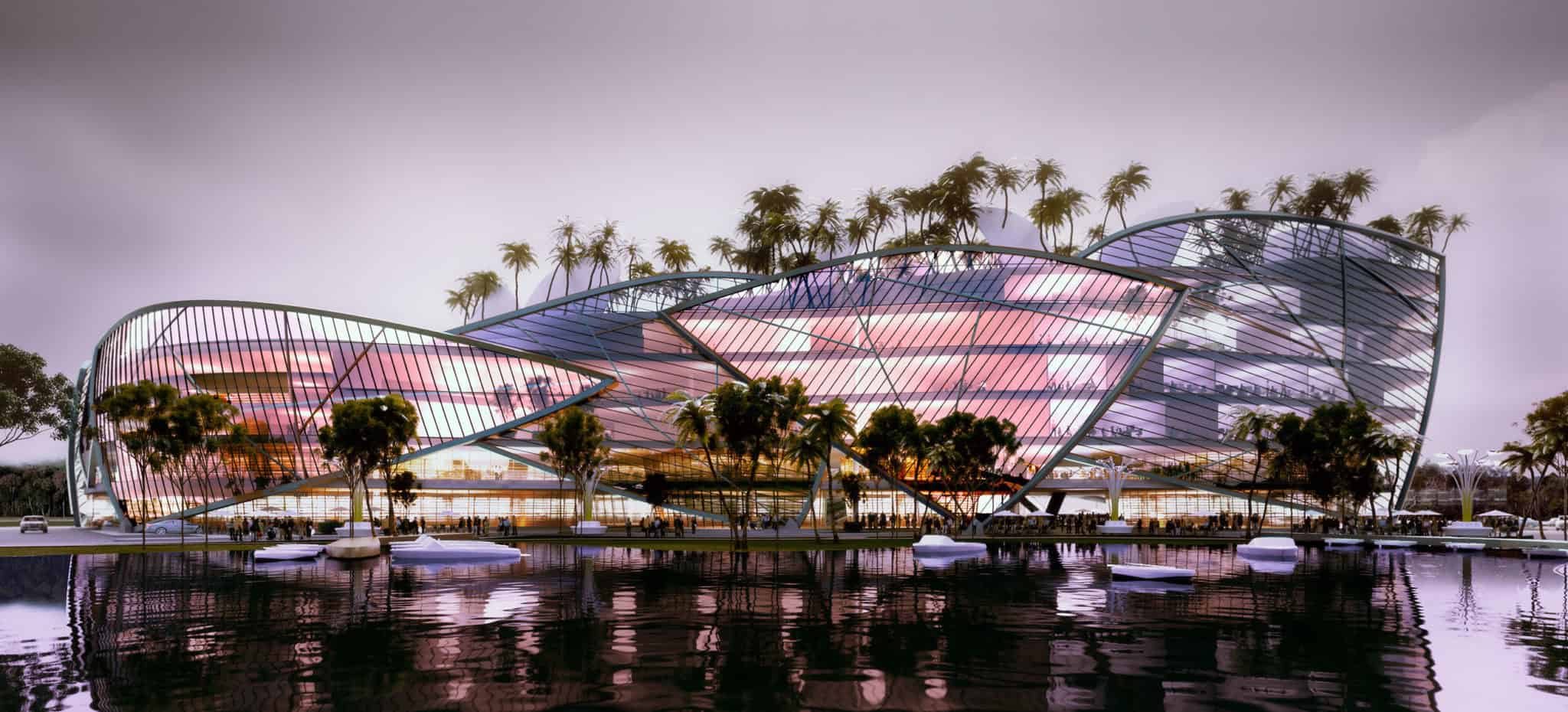 As part of this medium-low density system covering approximately 800 hectares, the program envisages the construction of a multifunctional complex able to offer a wide range of services both to residents and visitors, that whole concentrated in one large compound. More specifically, the following actions are planned: retail (35%), accommodation (20%), private clinic (20%), spa & fitness (5%), parking (20%).
The architectural concept conveys with evidence the peculiar environmental and landscape collocation of the intervention. It is therefore imagined an organic architecture design, in which the articulate volume, generated by the overlapping of differents shapes dictated by the articulated profile of the plot, is completed by a system of shielding that evokes the wings of local butterflies.The ecological awareness which drives the development of the entire complexand the intense tropical climate, guide the project towards a meticulous planning of sustainability and indoor comfort.
The following are implemented: fixed and moveable solar shading systems, integrated photovoltaic system, automated systems for the opening of large façade portions to guarantee effective transverse-ventilation, green roof.
RENDERINGS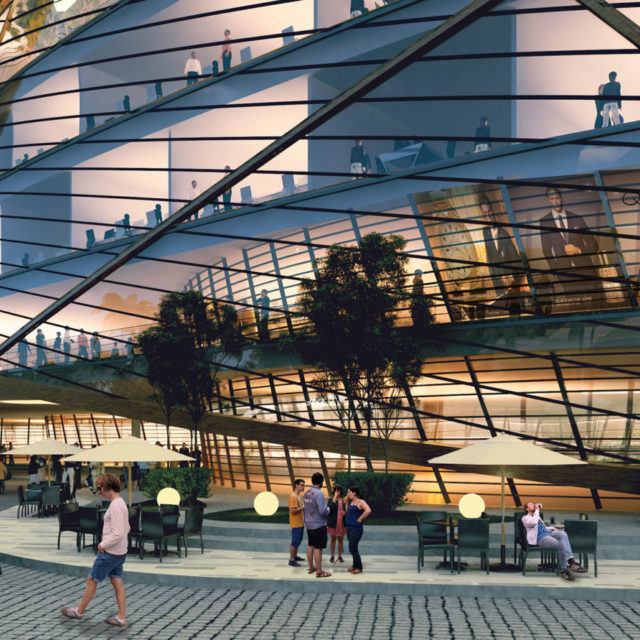 DRAWINGS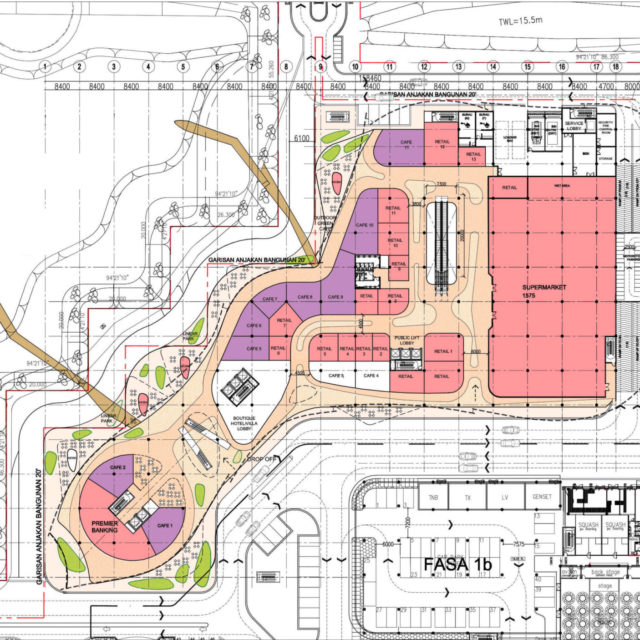 CLIENT
Bandar Eco-Setia Sdn Bhd
LOCATION
Selangor, Kuala Lumpur (MAL)
DIMENSIONS
Plot area: 12.000 sqm
Floor area: 8.000 sqm
Built area: 51.000 sqm

CONSTRUCTION BUDGET
50.000.000 $
TIMELINE
2015-2016, Preliminary and final design
IN COLLABORATION WITH
Archicentre Sdn. Bhd.
STRUCTURAL ENGINEERING
Archicentre Sdn. Bhd.
MEP ENGINEERING
Archicentre Sdn. Bhd.