The plan bases itself on a simple principle: to reclaim the importance of the via Emilia which has been reduced to a mere by-pass, used as a highway connection. The idea, instead, is to make it become central in an articulate system of open spaces.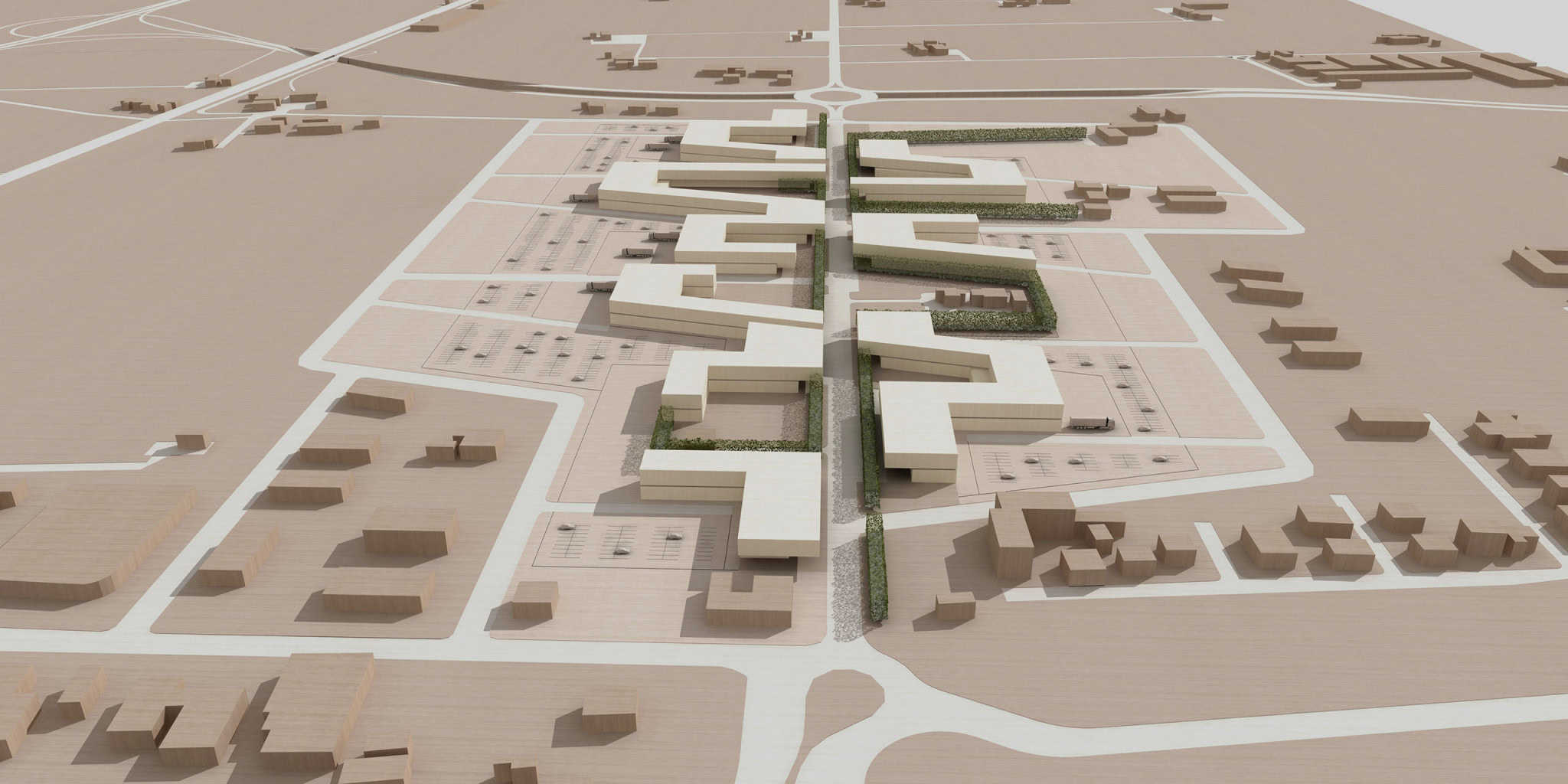 The result is a boulevard where a sequence of enterprises will grant liveliness to the area 18 to 20 hours a day, 7 days a week. It will function as the gateway to the eastern part of the city, leading up and through a rhythmic sequence of full and void, squares and terraces, courtyards and gardens.
A pair of two-storey buildings opens up onto the via Emilia, sited to follow an articulated and organic design creating a sequence of "urban rooms" of varied dimensions and spatial connotations.
In detail, we map out a series of activities characteristic of everyday contemporary living: fashion shops, furniture and design showrooms, multimedia and computer stores, gyms, fitness areas, health resorts, indoor sports structures( for sports such as virtual golf, squash and other water activities), restaurants, bars dance schools and discos.
The flexibility of the design paired with its geometric elasticity will easily integrate the pre existent
protected buildings as well as allowing future businesses and scheme developments without the risk of impairing the original design and identity.
Renderings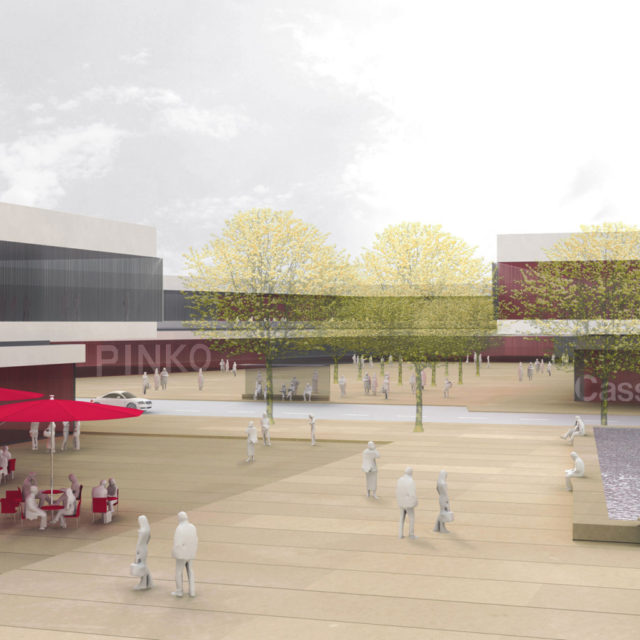 Drawings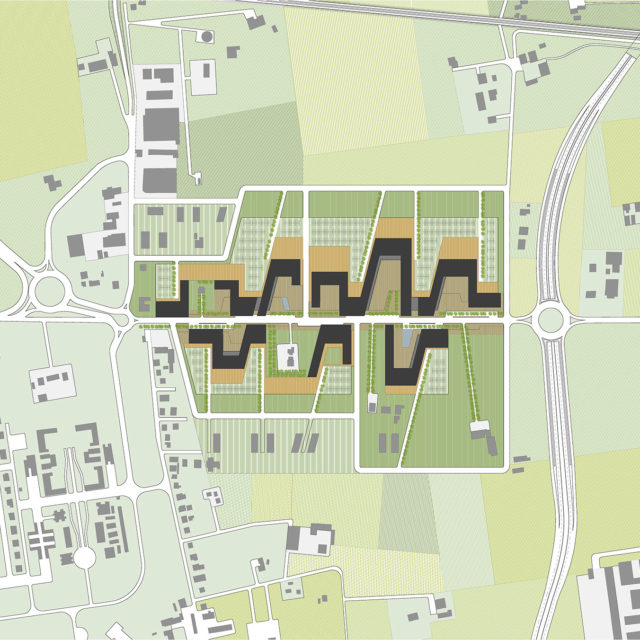 CLIENT
Comune di Parma
LOCATION
Area Ex-Salamini, Parma (I)

DIMENSIONS
Plot area = 79.500 sqm
Built area = 27.800 sqm


CONSTRUCTION BUDGET
70.000.000 €
TIMELINE
2009 design competition
IN COLLABORATION WITH
Policreo S.r.l.