This project involved the upgrading of an office building in terms of both its architecture and energy performance, for a leading manufacturer of ceramic tiles.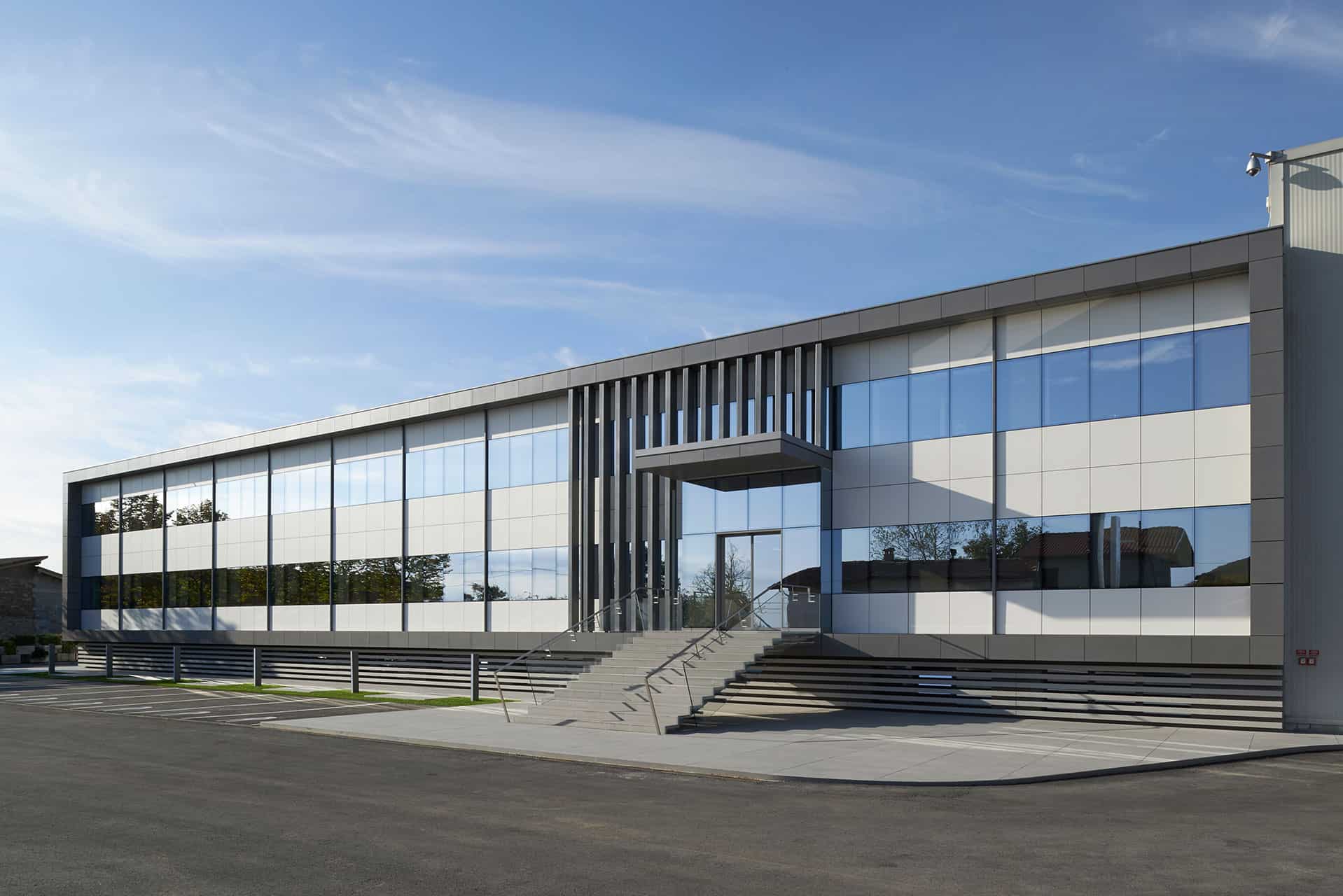 In terms of architecture, the geometric shape of the building was rationalised by demolishing the mismatched volumes that had been added over time and its overall appearance was given a more contemporary style to better reflect the identity of the company.
The facades have been treated as a kind of "manifesto" for the use of porcelain stoneware in architecture: the main elevation features a large cornice clad with tiles measuring 60 x 120 cm as well as large areas of ventilated facade with tiles measuring 90 x 60 cm. Further down, to screen a series of service windows, a brise-soleil system in square-sectioned tubular steel has been applied, also clad in ceramic. On the south side the ceramic cladding is combined with a photo-voltaic facade in amorphous silicone while on the west a series of brise-soleils with a rectangular section (also clad in porcelain stoneware) are set into a regular lattice of projecting cornices.
The project also included the reorganisation of the offices with a layout that responded more fully to the operative needs of the company and the modernisation of the spaces according to criteria of linearity, transparency and luminosity.
The exterior space was also addressed with the addition of a large, paved pedestrian area that functions as an open-air exhibition space, a new metal fence onto the street and a new signage totem. Particular attention was also given to the design of dramatic outdoor lighting.
Pre-existing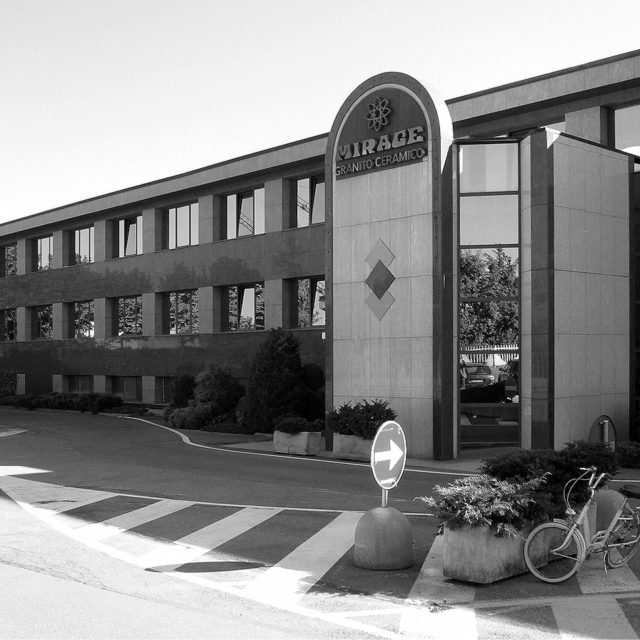 Photos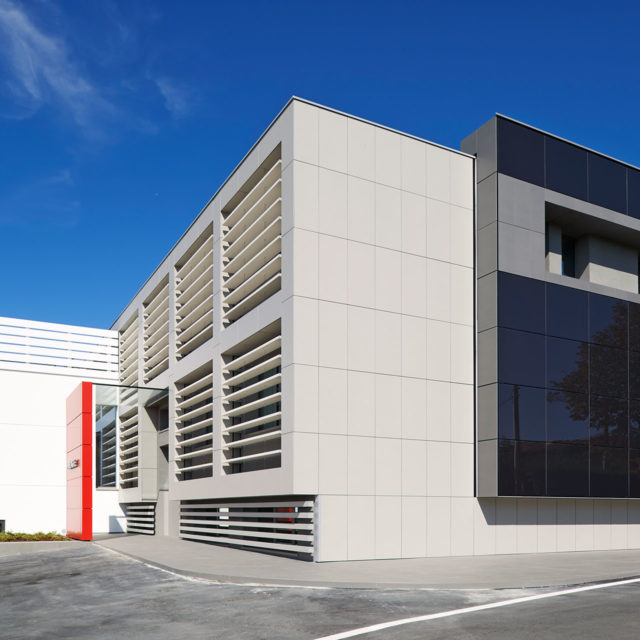 Drawings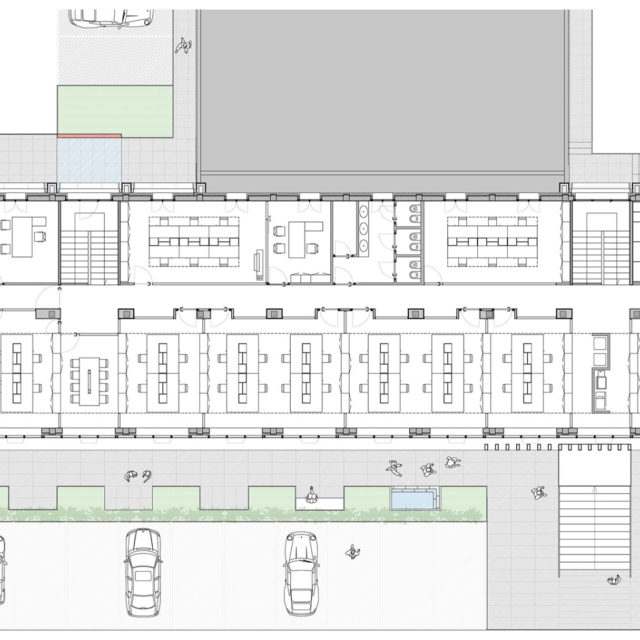 CLIENT
Mirage Granito Ceramico S.p.A.
LOCATION
Pavullo –MO (I)

DIMENSIONS
Plot area = 3.000 sqm
Built area = 1.500 sqm
CONSTRUCTION COST
1.500.000 €

TIMELINE
2012-2013

STRUCTURAL ENGINEERING
Ing. Edoardo Poletì

ENERGETICAL ASPECTS
Studio A+