The intervention is included in a contemporary urban plan, characterized by a medium-low density system built into a large public park.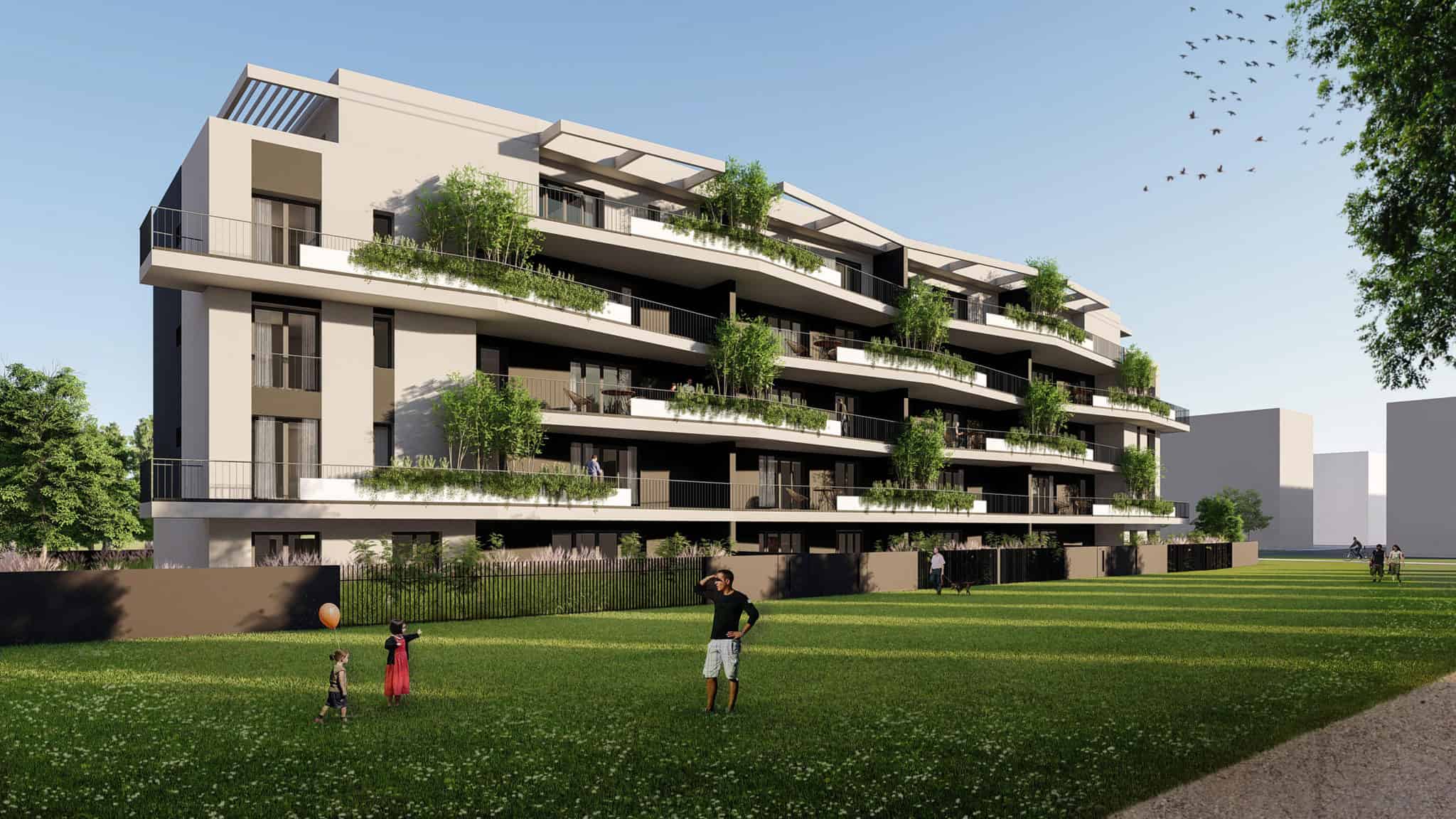 The project, which consists of two buildings in line of different heights, works on some main real estate objectives: the forecast of a varied commercial mix suitable for new lifestyles; the flexible typological configuration; the rationality of the construction system; the provision of technological solutions capable of ensuring high levels of comfort as well as simple and rational management.
"Identity" and "Experience" are the keywords that guide the project: hence, the idea of ​​designing non-ordinary houses but with a particular face and soul on one side and the vision for an engaging architecture capable of generating empathy and involvement in residents on the other. With green as a real plus, guaranteed for everyone, at all levels.
The two built volumes have homologous architecture, characterized by the building profile tapering at the heads and by different treatment to the two longitudinal sides. The mirrored plan of the two buildings provides the living areas with deep perspectives and views, also expanding the commercial proposal which will be able to count on solutions that favour the experience of the morning sun from one side or the warm light of the sunset from the other.
The main fronts are characterized by systems of loggias and terraces organized and arranged according to an "intertwined" design which, in addition to determining an interesting articulation of the facades, provides for double height spaces for the planters which is one of the highlights of the project.
All the remaining outdoor areas will be covered thus making it possible to use the spaces in any weather condition.
RENDERING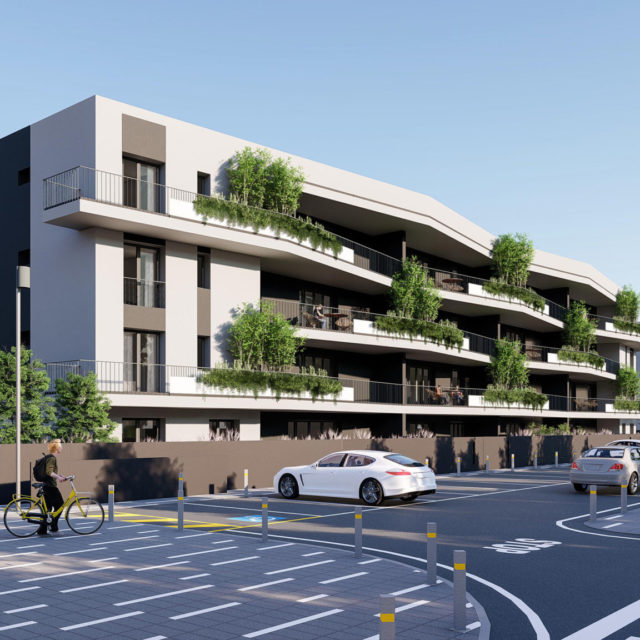 DRAWINGS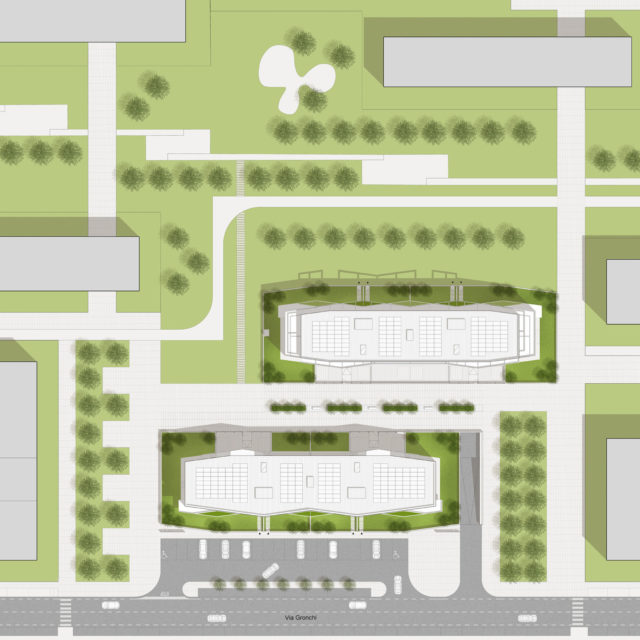 CLIENT
Parmaresidenziale1 S.r.l.
(Gruppo Pizzarotti)

LOCATION
Parma (I)
DIMENSIONS
Plot area: 3.955 sqm
Built area: 5.150 sqm
Underground parking: 3.015 sqm

CONSTRUCTION BUDGET
7.000.000 €
TIMELINE
2019-2020, Preliminary and detailed design
STRUCTURAL ENGINEERING
Eng. Fabio Lugli
MEP ENGINEERING
Termoprogetti S.r.l.