The functional needs of a young company that markets high-quality stone materials to significantly extend their working spaces has been taken as an opportunity to definitively launch their corporate image.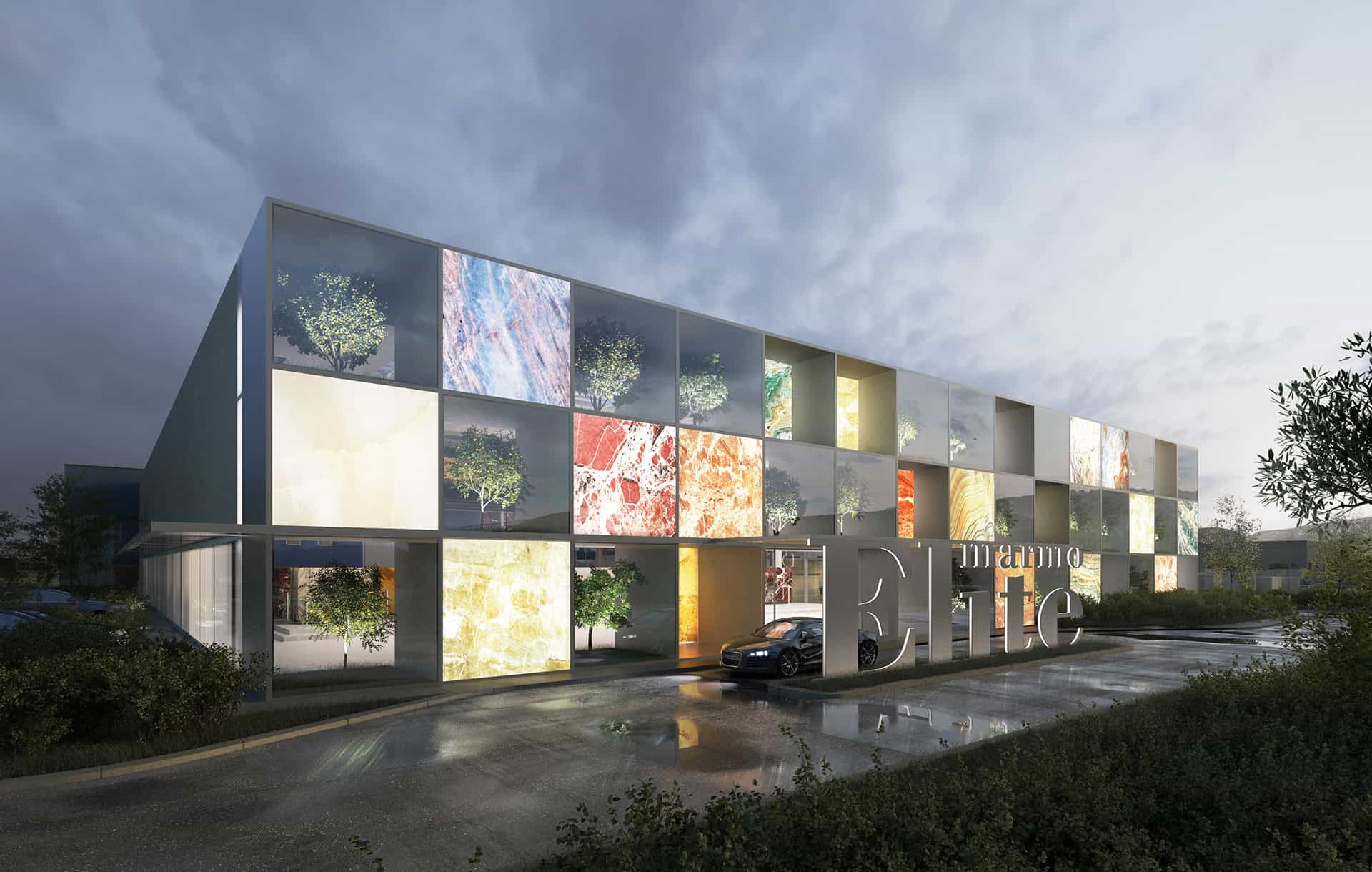 The design consists of a compact rectangular block that is positioned longwise on the site to use up all the available building perimeter, culminating in a large, glazed element with a strongly-expressive presence.
This elevation, facing onto a busy Provincial state road (via Adige), is treated as a giant mosaic made up of a regular pattern of square modules that alternate greenhouses with large backlit "marble" displays to convey both the company's vocation and the passion of the owner for cultivating citrus fruits. The main head of the building houses three floors of offices, with behind it the new exhibition area, connected to the existing warehouse used for production and storage purposes.
The main elevation consists of a system of low-emission, large-format mirrored glazing, alternatively transparent (in correspondence with citrus plants) and treated with a digital printing technique to simulate marble. The high expectations in terms of energy performance and the anticipation of a controlled mechanical ventilation system allow the installation of only fixed glazed elements, giving the front elevation a clean and elegant appearance. To complete the elevation is a drop-off area for customer reception, consisting of a three-dimensional sign and a large glazed canopy.
Rendering
Drawings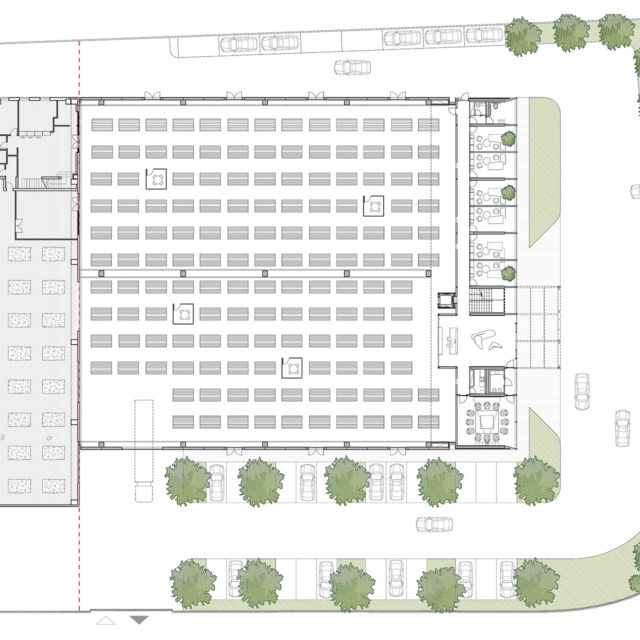 CLIENT
Marmo Elite s.r.l.
LOCATION
Domegliara, Verona (I)
DIMENSIONS
Plot area = 7200 sqm
Existing area = 1150 sqm
Built area = 2300 sqm

CONSTRUCTION BUDGET
2.000.000 €
TIMELINE
2016-2017
STRUCTURAL ENGINEERING
Eng. Davide Bommartini
MEP ENGINEERING
Studio A+
ELECTRICAL SYSTEM
Tecnoprojet S.S.- Davide Bin