This design intends to convey the image of a country in constant equilibrium between tradition and innovation, history and development; in the background is water, a limited resource that, managed with great knowledge and skill, makes possible the practice of agriculture and thus the sustaining of life.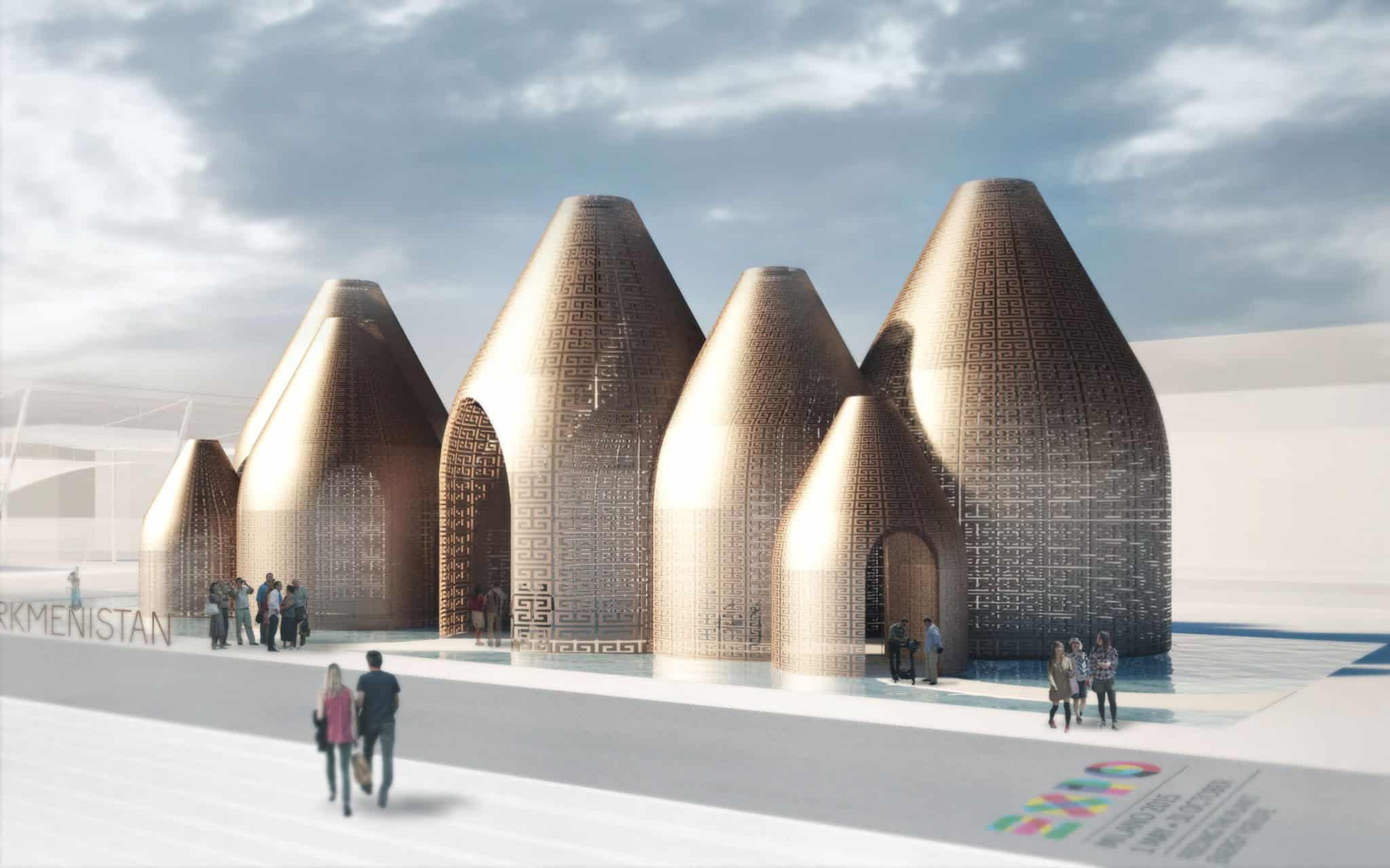 The architecture of the Konye Urgency Mausoleum and the local decorative tradition are the inspiration behind the design.
The pavilion is made up of a sequence of volumes of similar design and proportions but of different diameter and dimensions, penetrating one another and making up a large, continuous system of rooms and spaces. The architecture "literally floats" on the water to indicate the fundamental relationship relationship between Turkmen culture and the principal natural resource. The plans and section resulting from the interpenetration of the volumes are very rich and articulated; the design of the first-floor slabs and the decision to not extend the edge to the full diameter of the volumes, generates evocative double-height spaces and fascinating perspective views.
The structure of the pavilions is in steel, the exquisite and sophisticated cladding is made from sheets of copper cut in a design and pattern inspired by local decorative tradition. This solution, as well as giving the pavilion a striking appearance, will make it possible to perceive the water also from the inside, filtering in light from outside and generating atmospheric and refined effects of light and shade.
Renderings
Drawings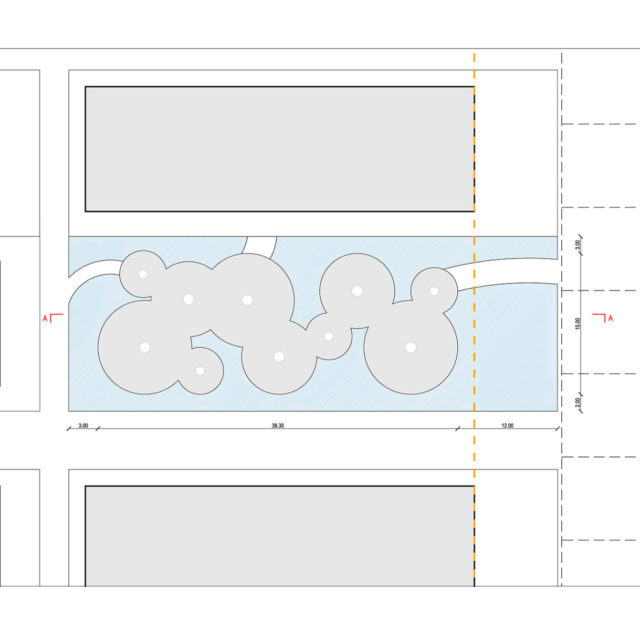 CLIENT
Ministry of Agriculture
LOCATION
Milan (I)

DIMENSIONS
Plot area = 1.175 sqm
Built area = 820 sqm
CONSTRUCTION BUDGET
2.000.000 euro

TIMELINE
2014, Concept design