Voilàp Digital is an "ecosistem in which technology, virtual reality and artificial intelligence enable people to perceive products from a different point of view amplifying their senses. Mission of the company is to help "pre-experience products through engaging and miltisensorial digital shopping experiences which integrate phisical and virtual spaces".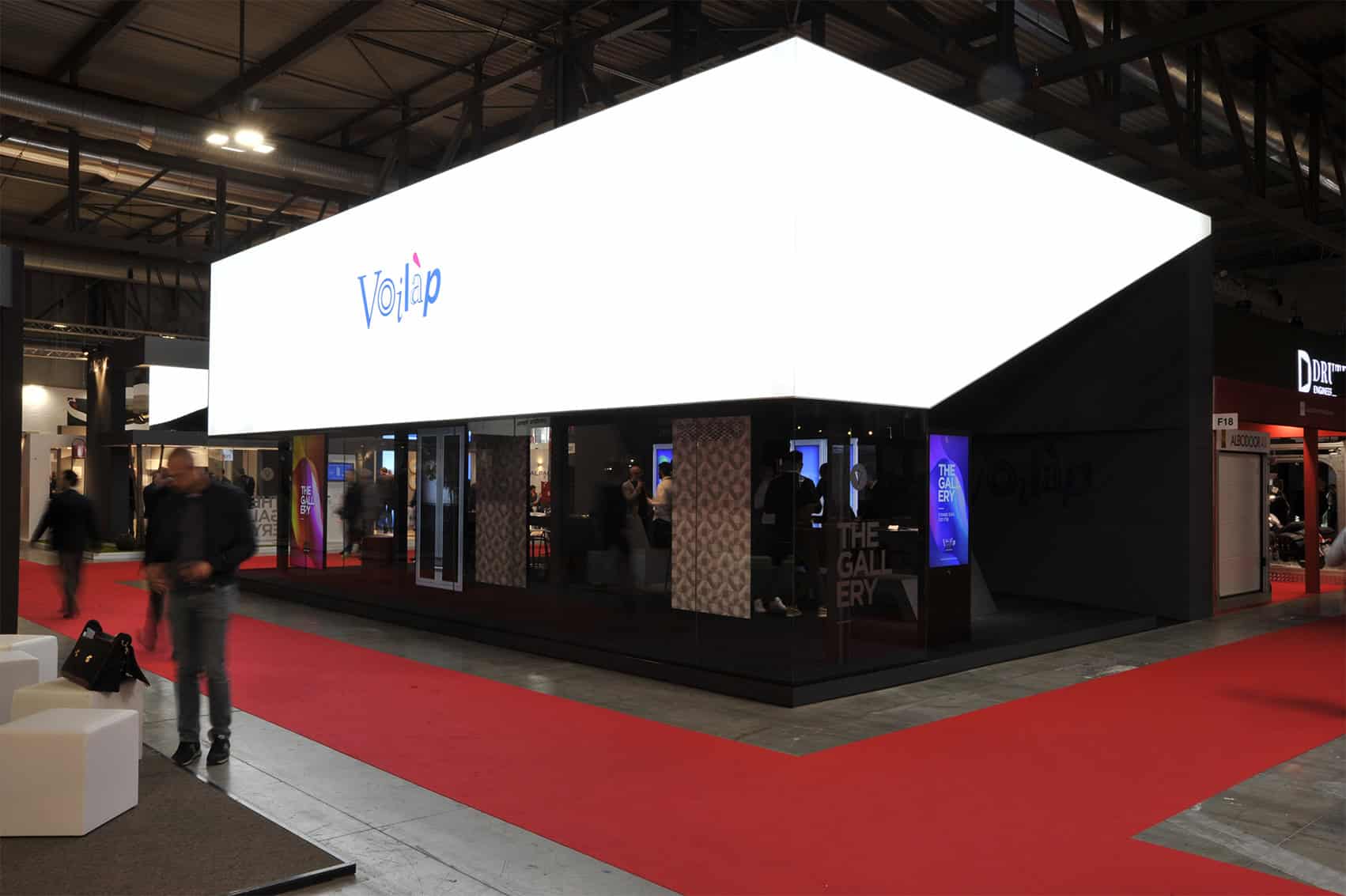 The design of the stand interprets this double value by expressing it in a "showroom space" in which the reality of architecture and of volumes with a specific identity coexist with a system of interactive, dynamic and flexible technological screens.
Experiencing a product (in this case manifested in the form of doors and windows) becomes immersive and engaging; dark interior colors facilitate the relationship with screens while the large luminous volume above acts as an effective "visual collector" in the stratfication of signs and messages that characterises the exibition.
The clear and rational layout integrates three sections: the one with the "showcase" facing the main corridor with suspended 86' screens, the central one occupied by work tables and benches wit fluid and dynamic geometries; the one on the back occupied by an array of sliding 55' screens"
PHOTOS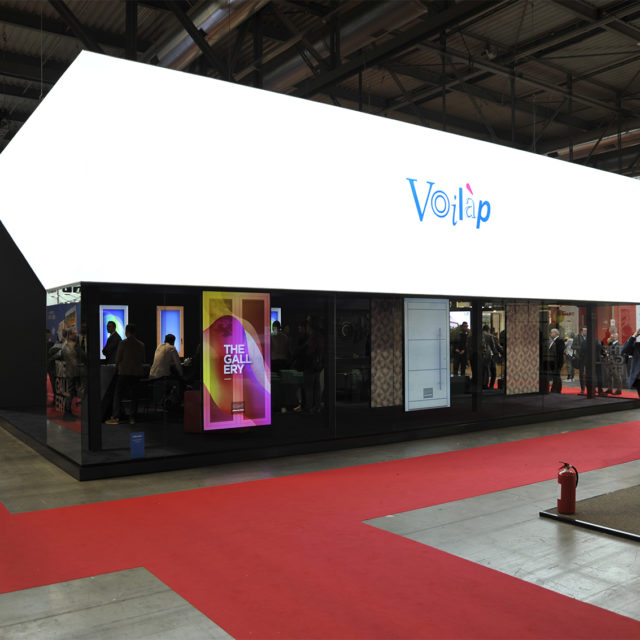 DRAWINGS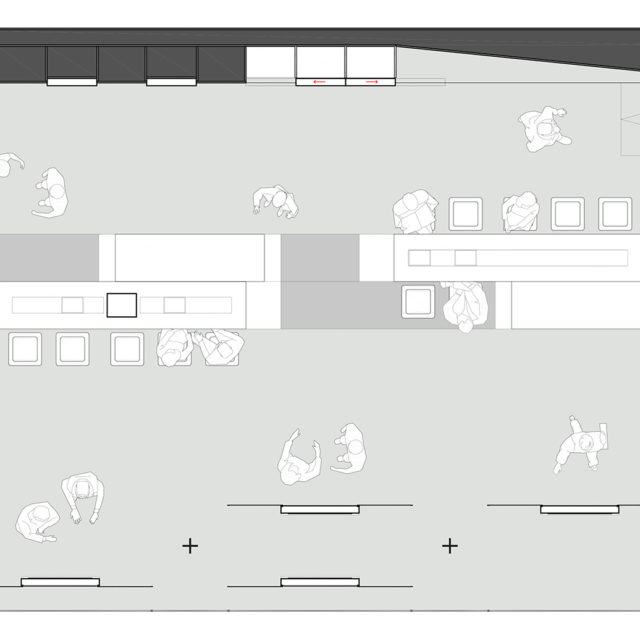 CLIENT
Voilàp Digital s.r.l.
LOCATION
MADE expo 2019, Fiera Milano
DIMENSIONS
Built area: 100 sqm
CONSTRUCTION COST
100.000 €
TIMELINE
2019
IN COLLABORATION WITH
Fuse Architecture