The strategic location of the stand in the heart of the trade-fair exhibition and the presence of wide corridors on all four sides gave rise to a design solution that is very open and permeable.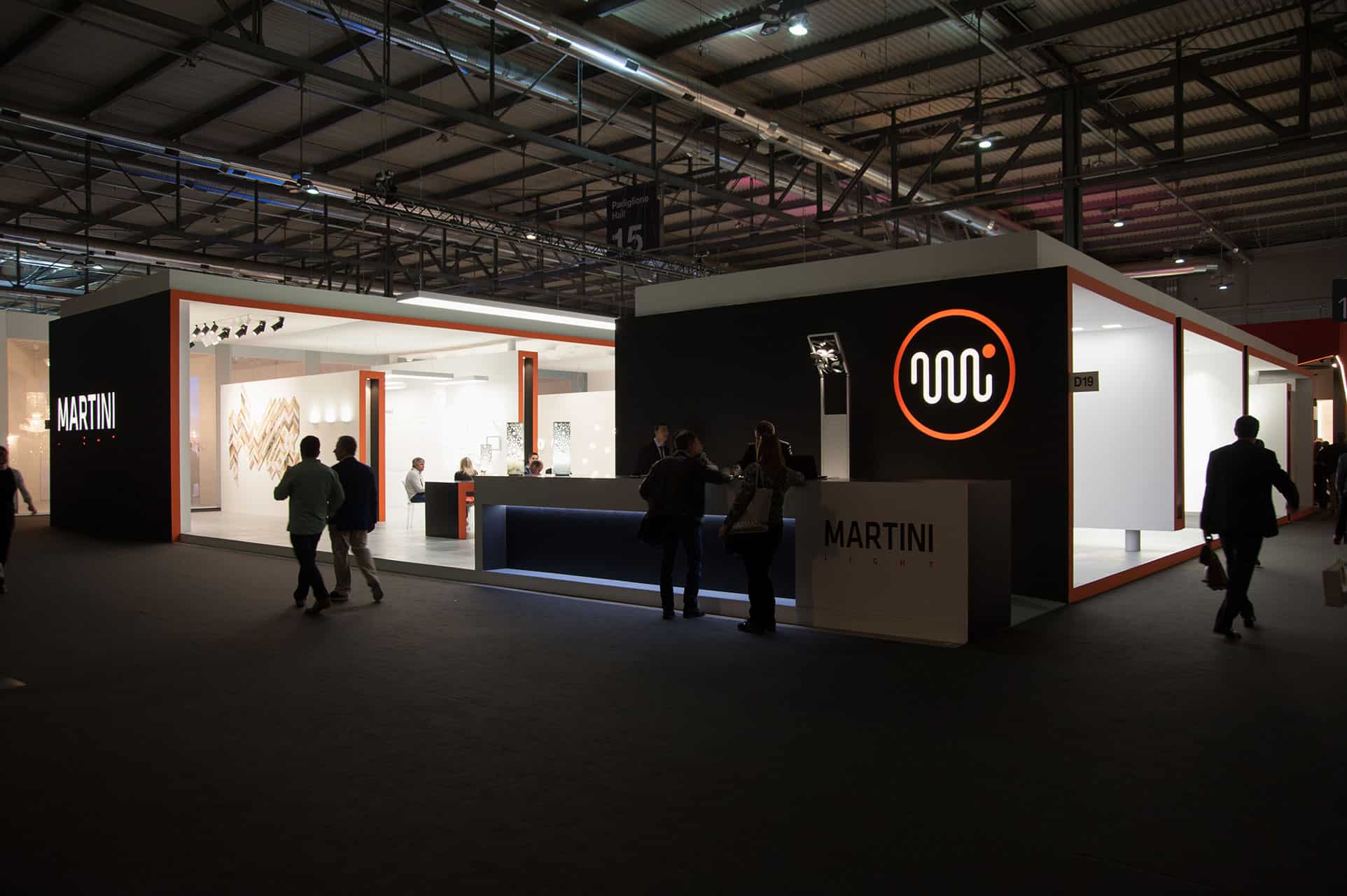 The stand consists of a central "piazza" that serves as a meeting and working area, and two lateral exhibition wings made up of regular areas in which the products are installed and displayed in the correct positions and at the right heights. Behind, as well as service areas is a large video-wall presenting key information about the company.
The architecture is characterised by articulated orange borders that highlight the various sections giving rise to a rich design both in elevation and, thanks to the non-regular superimposition between the profiles, in orthogonal projection. Another distinguishing feature is the inversion of the display system on the two sides: in one part it sits on the ground, on the other it is suspended.
The contrast between the completely-black exteriors and the white interiors enhances the lighting performance; the cleanness of the stand makes the products stand out enabling them to be easily and quickly understood.
The stand is completed by a large and sculptural reception desk and a display table with a fluid design that adopt the same language as that used for the principal profiles.
Renderings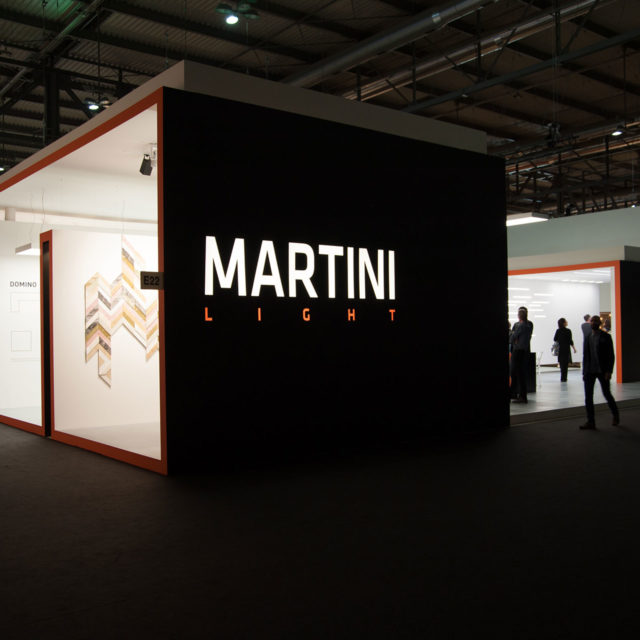 Drawings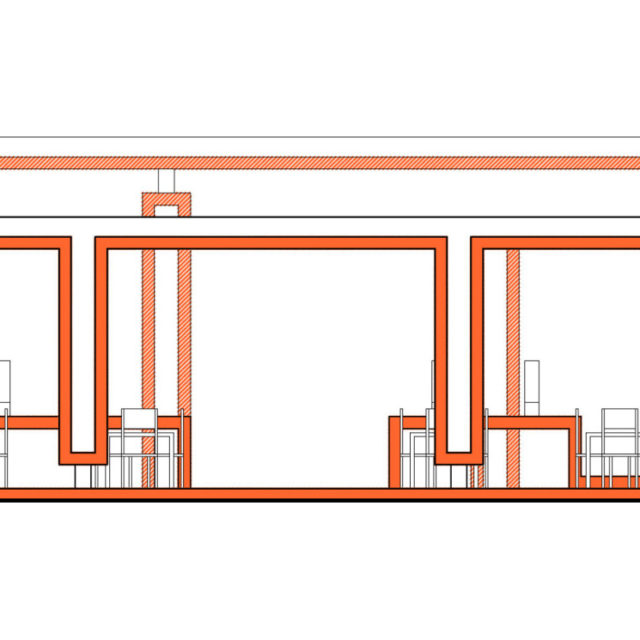 CLIENT
Martini Light S.p.A.
LOCATION
EUROLUCE 2015, FieraMilano, Milano (Italy)

DIMENSIONS
Built area = 400 sqm
CONSTRUCTION BUDGET
200.000 €

TIEMLINE
2015