The feasibility study developed for the Sports hall Bruno Raschi defines possible scenarios to improve efficiency and performances of the main venue for indoor sports events and entertainment of Parma.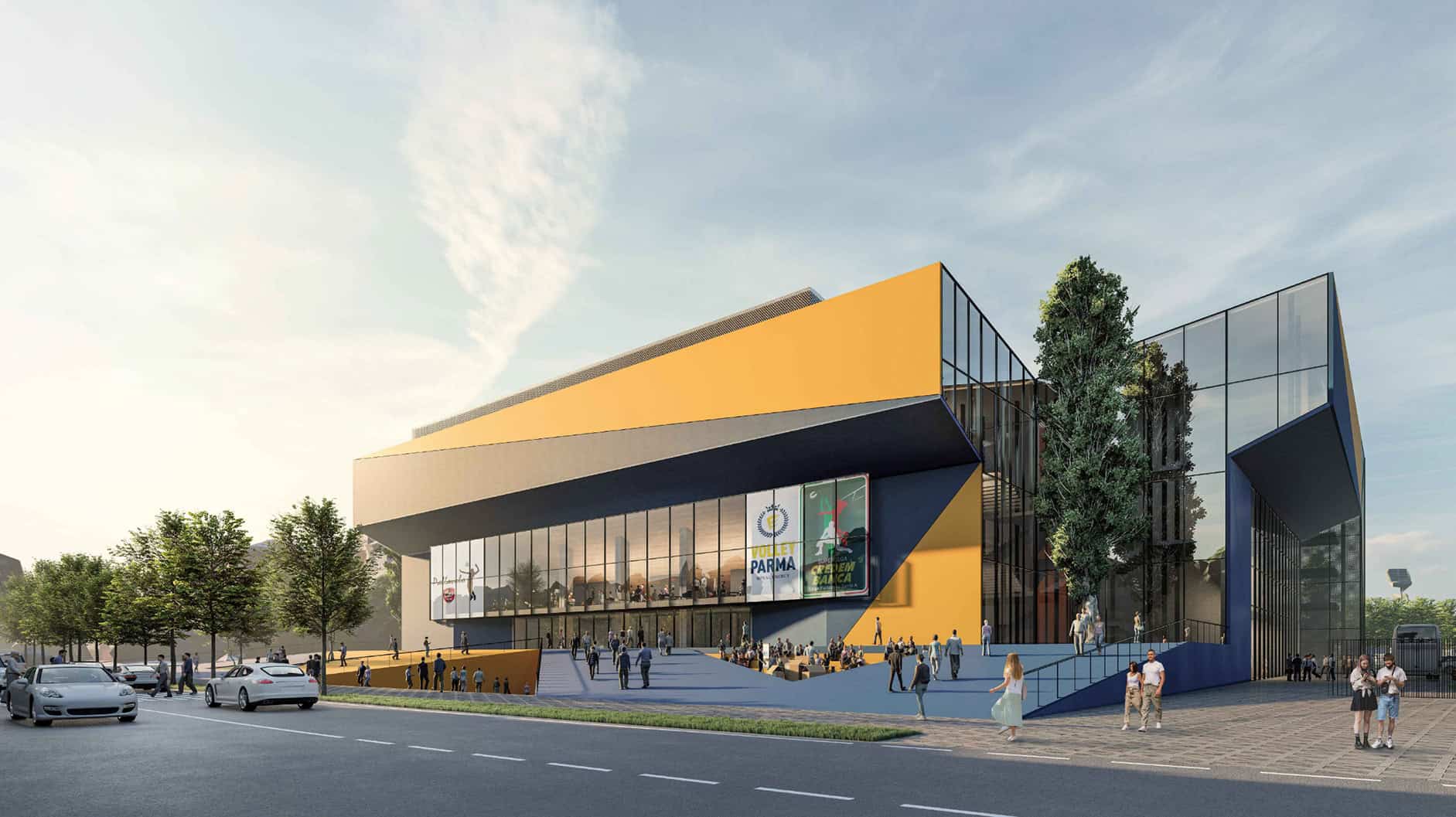 Owned by the Municipality, built in the 1970s and subsequently expanded, the structure today presents critical elements which include functional aspects, safety management issues, plant engineering elements beside high energy and management costs. The plan for the improvement of the seismic safety of the building also represents a necessary element of evaluation.
The project strategy merges a more actual and organic vision for the use of sports facilities and a specific context analysis. Thus the equation Entertainment-Sport-Health-Sociality-Inclusion, address towards a planning strategy capable of interpreting the new Pala Raschi as an open, active and multifunctional civic epicenter; therefore not a simple container for occasional professional events but a place for the daily promotion of sporting culture and its values. The proposal forecasts various levels of development, which can be increased in relation to the financial resources that the public administration will decide to invest over time. The main design content includes:
the improvement of external areas and surrounding urban relationships;
the redefinition of the facades including the improvement of their insulating performances;
the enhancement of the functional spaces available, the diversification of uses and the extension of the offer of services;
the energy, plant and management efficiency;
the qualification of the experience and comfort of spectators, athletes and artists;
the best integration of routes and systems for the accessibility of people with reduced mobility;
the efficiency of safety both during sports and public entertainment;
the improvement of seismic safety.
Finally, as a further development step, the construction of a new wing on the west side is planned, intended to host spaces and services for VIP and Premium spectators. Due to the scarce availability of building space, this body is conceived according to a vertical scheme with "loges" and therefore called "Tribuna Teatro". The addition of this new grandstand will make it possible to complete the ring of public around the field, improving the scenic effect and the broadcasted experience of the hall.
PRESENT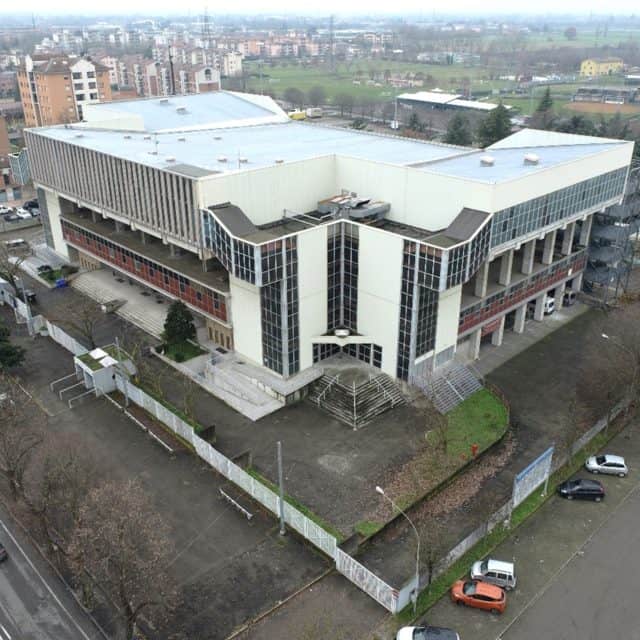 RENDERING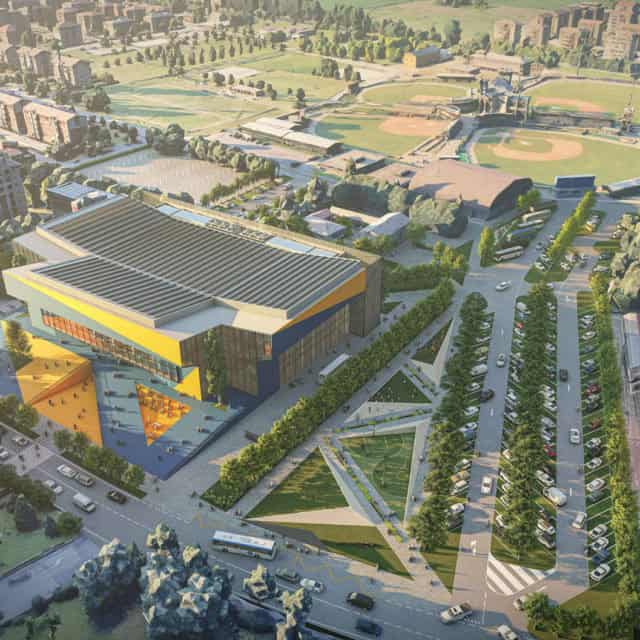 DRAWINGS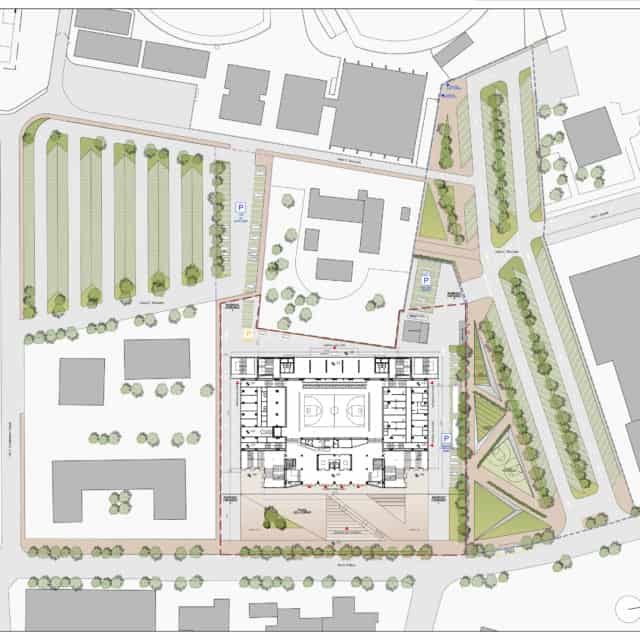 CLIENT
Parma Infrastrutture S.p.A. (Comune di Parma)
LOCATION
Parma (I)
DIMENSIONS
Plot area: 12.100 sqm
Built area: 18.170 sqm
Outdoor areas: 5.385 sqm
CONSTRUCTION BUDGET
22.400.000 Euro
TIMELINE
2022 – Feasibility study
STRUCTURAL ENGINEERING
Eng. Giuliano Gennari