"WELL LIVE" is the concept of the proposal for a new vibrant urban block in Prague, designed to cater a broad social and generational mix.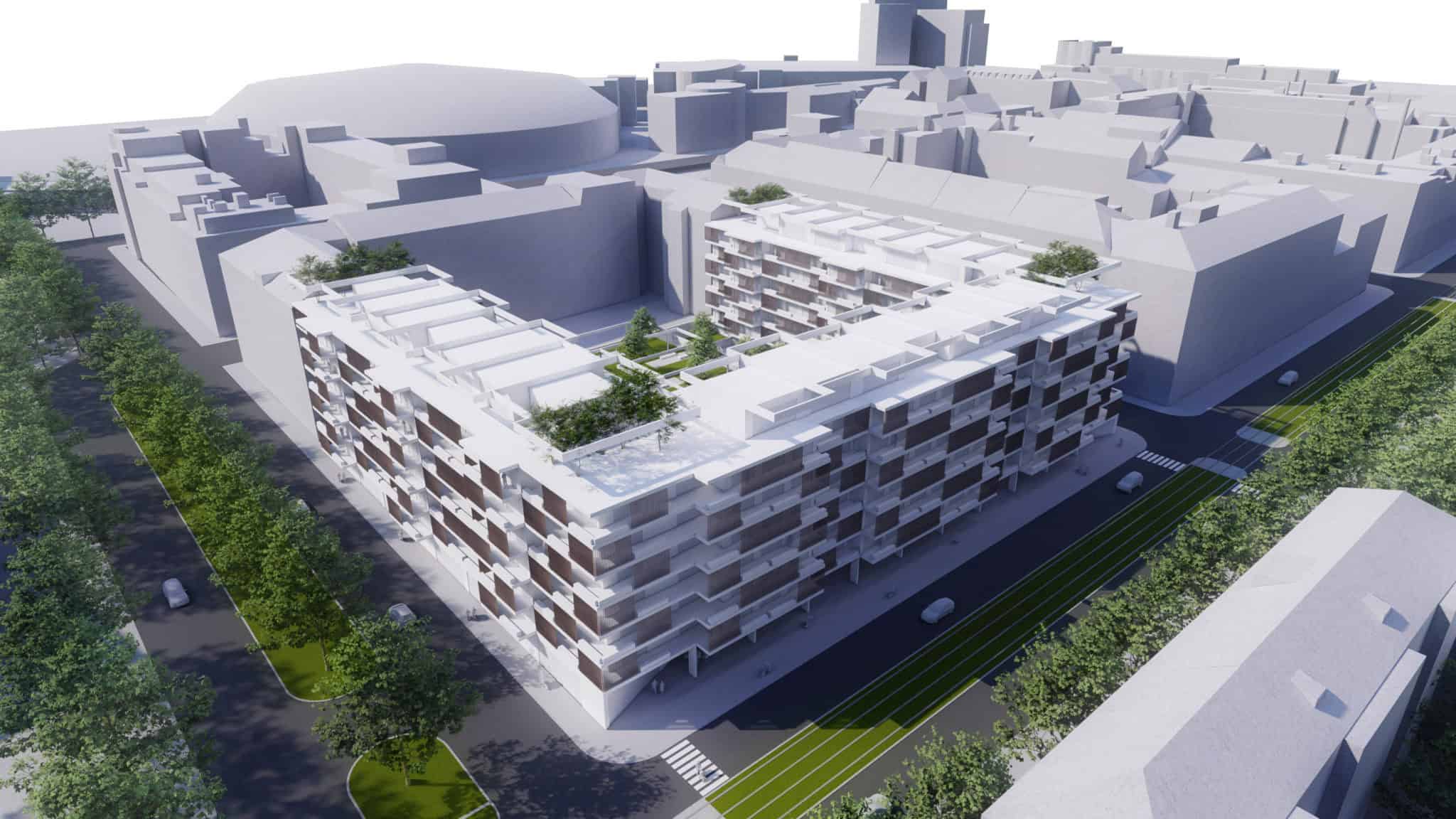 The urban planning scheme provides for the replacement of an old production building and the insertion of a new "C" shaped building of 8 floors above ground which, together with a system of townhouses located inside the courtyard, maximizes the potential of the land usage of the lot. Two underground floors extended to the entire lot ensure the placement of parking facilities and necessary service spaces (cellars, technical rooms, etc).
The new system relates to the city in two ways: on the main urban avenue (Sokolovská) is the large public porch that inhabits the main access to the courtyard along with commercial spaces that proposes to create a lively and vivid environment for the residents and public. The streets on the other two sides accommodate the vehicular ramps providing access to the underground levels as well as common services such as co-working spaces, fitness spaces, nursery, hobby room, etc are provided that are also open to public use.
The access paths to the townhouses and the condominium lifts lobbies are designed within the courtyard, each of them provided by a comfortable bike parking space and a large foyer. In the courtyard there are also some private gardens assigned to the apartments on the ground floor.
From a typological point of view, the project envisages an extremely versatile scheme. Each basic module consisting of small units (6 two-room apartments) that can be easily reconfigured into units of different sizes with minimal intervention. The commercial mix is ​​further enhanced by the townhouses on two floors and the penthouses on the upper floor.
The quality of the housing experience is ensured through the provision of green layers forming different types of outdoor spaces (garden, loggia or terrace) for all housing units.
RENDERING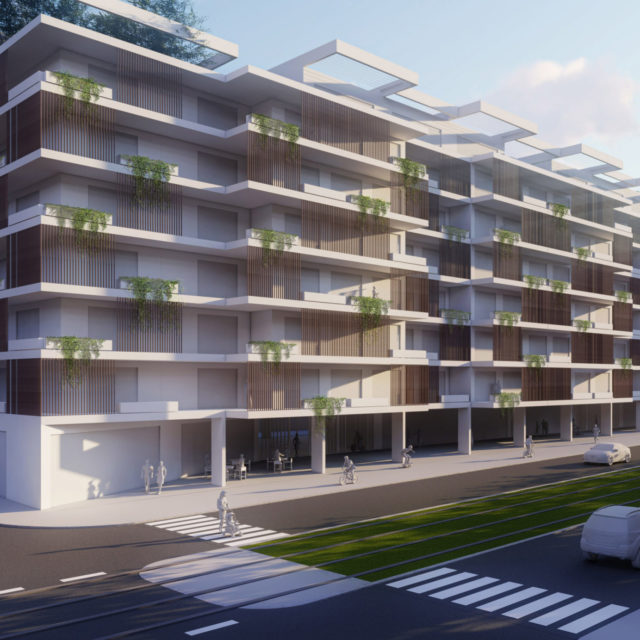 DRAWINGS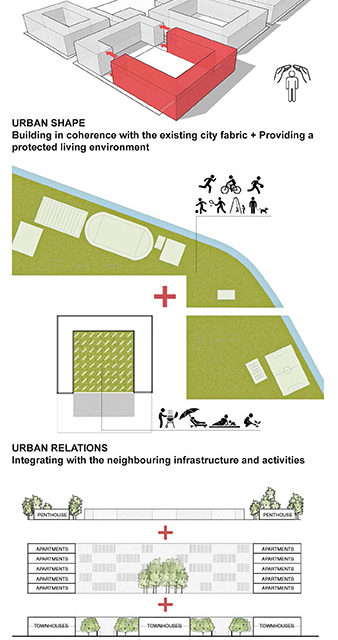 CLIENT
Penta Real Estate
LOCATION
Prague (CZ)
DIMENSIONS
Plot area: 7.175 sqm
Gross floor area: 26.024 sqm
Underground parking: 14.350 sqm

CONSTRUCTION BUDGET
---
TIMELINE
2020, Two phases design competition
STRUCTURAL ENGINEERING
F&M Ingegneria S.p.A.
MEP ENGINEERING
F&M Ingegneria S.p.A.